I've always heard they do everything bigger in Texas! Travis Beachy of Robinson, Texas will tell you that includes shed sizes, metal structures, and customer service.
Travis and his wife Rosa are the owners of Farm + Yard, a family owned and operated retail location in the heart of the Lone Star state. They first opened the doors in 2016 with a product focused on serving large farm operations in need of large metal structures, and also providing a solution for the homeowner searching for a smaller storage solution that was convenient for their home.
A lot has changed for Travis and Rosa since opening. Rosa is now a full time stay-at-home mom, where she helps to raise the couple's 6-year-old daughter and 4-year-old twins. Travis, along with four full-time sales advisors, take care of the sales at Farm + Yard, and each year comes with its own new challenges and rewards.
Travis has come a long way since his introduction to sheds in 2013. He has now moved into helping to manufacture, deliver, and market sheds. He and Rosa are expanding into their role as a "one-stop shop," as Travis says for "anyone looking for an outdoor structure."
Here are some tips from this successful, family-run business.
1) What products and services do you provide?
"We're dedicated to providing a solution to the customer. That's why we want to be able to offer a smaller more price point driven shed, but also carry a variety and have the option to service the more quality, and customization driven client. We carry a wide range of products to be able to meet the customers needs such as traditional storage sheds in a variety of styles, swing sets and play sets, horse barns, metal buildings, chicken coops, poly furniture, greenhouses and more."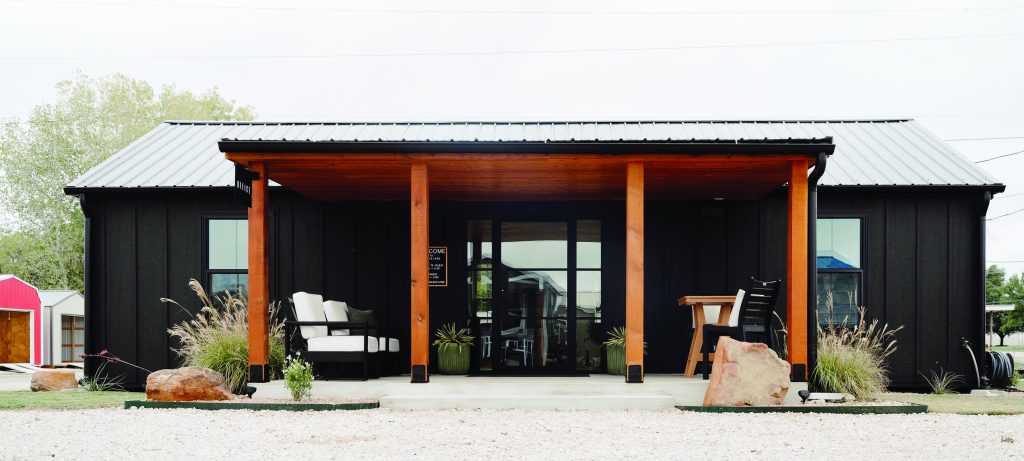 2) What is the current territory you service?
"Ninety percent of our products sold are to Texas customers. We will occasionally service customers as far away as Oklahoma, Arkansas, Alabama, and New Mexico, but the majority of our customer base is central to east Texas."
3) What is the business climate in your area?
"Very healthy and growing, it seems. Texas is a very pro-business state; it is a wonderful state in which to be a business owner. Not to get political, but it seems several states are seeing an exodus, and they are finding refuge in states like Texas. The more homeowners move in, the more sheds and other outdoor structures are purchased as well."
4) What is your primary customer base? Residential, agricultural, commercial, light industrial?
"Definitely residential! Probably as much as 75% of our customer base will purchase for residential purposes, mainly storage. About 25% of our customers will have a need for a smaller wide-span metal building for their farms and ranches."
5) Is there a lot of competition in your area, and if so, how do you differentiate yourself?
"Absolutely. There are about 15 different locations to purchase most of our products within 15-20 miles from our office with the exception of play sets, chicken coops, and greenhouses. There is a large amount of shed dealers, in particular. We differentiate mostly by the way we market. It's important to us to brand well in the community and provide exceptional customer service. By offering a wide range of products, we are able to meet the customers expectation by giving them a 'Yes.'"
6) What challenges has the company had to overcome, and how have you done that?
"COVID was probably the most challenging. Sale were good, maybe better than ever, but distribution and supply chain issues plagued us. We purchase most of our inventory so it was imperative to our business to operate with maximum communication to the customer. We had to make sure that we and our suppliers didn't fall into the temptation to overpromise and underdeliver. We wanted to make sure that we could do more than just obtain the sell — we wanted to make sure we could service the sell, and that meant letting customers know how things were progressing. With lead times being 14 to 16 weeks, the customer could tend to lose focus and we could lose credibility if we didn't make sure to monitor our orders. We're happy to be back to a more sustainable lead time on most all of our products."
7) To what do you owe the success of your business?
"God, plain and simple. We had many ups and downs getting started. We would get a few sales and it would lift our spirits. Having faith that things would work out is what we relied on. We are also very thankful for our team. We work with a group who is not afraid to take ownership in their roles. We learned not everything you try works out, and not everyone does, either, but you have to keep moving forward. As a leader, it is important to know when to let go of the reigns and let an employee handle things, and when to step in and help steady the ship. It has been a learning curve for us all, but we are headed in the right direction."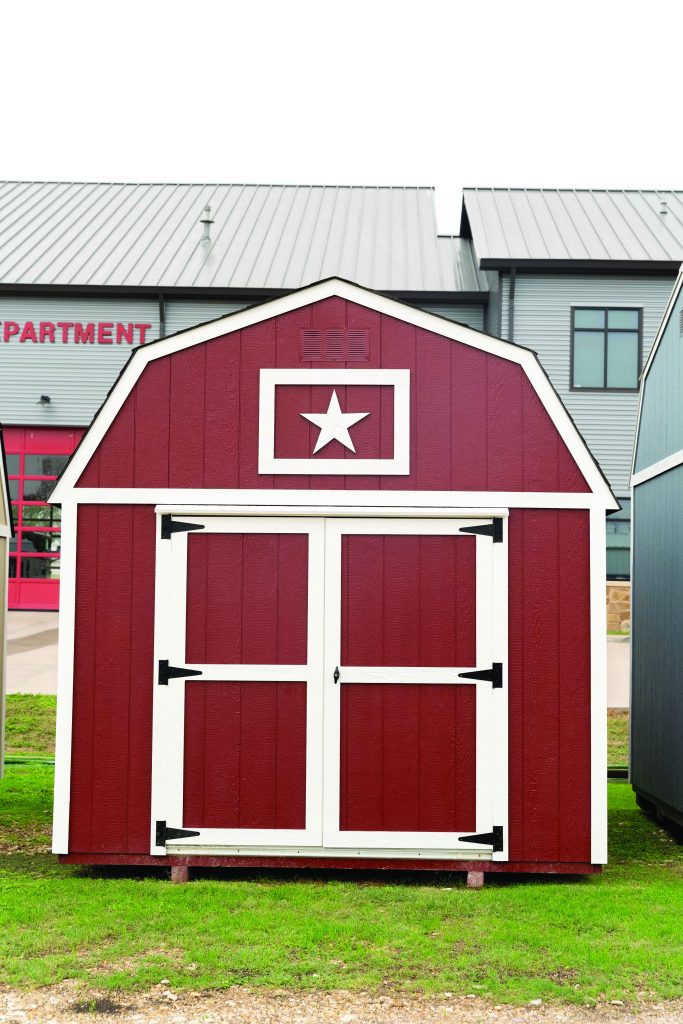 8) What would you tell yourself three or five years ago if you could?
"I would like to tell myself that what you think is good in sales is awful, and you could do better. What was once a good month is equal to what we are able to do in a week now. We are so surprised at how much of an increase we have seen by simply committing to our craft. We have learned more about the product, and more about what the customer needs. We have attended events and trade shows to get out of our comfort zone and challenge ourselves. I sure didn't see our personal and professional development becoming such a huge part of the process. You are capable of more than you know."
9) What is your advice to somebody who is brand new in your line of business?
"You have to have some 'stick-to-it-iveness.' You have to know your product, manage your weaknesses but learn what you're good at and go all in on that. Sales can be emotional. Don't give up because you lost one sale. Learn how to sell, and don't just treat it as a hobby. Be the best at your craft you can be. There is a lot of opportunity for someone who is willing to be a professional shed seller. Learn how to handle rejection, and try to stay moderate with your emotions, not too up, and not too down. Study the psychology of the sell, learn how to read people, and most of all, have a servant's heart."
10) Where do you see the biggest opportunities in the coming months and years?
"We are working to get better with the online sales process. We see a trend and an uptick in the way shoppers are moving to this model more and more. We have begun to focus more on CRMs, and our social media presence and effectiveness, as opposed to just location, location, location."
11) Where do you see the biggest challenges in coming months and years?
"Being steadfast with finances, not taking too big of leaps, but not standing still. Sometimes it can be difficult to know when to push forward with new products, or (instead) growing the team. Probably the same things most business owners deal with."
12) What are things you are not good at and would like to learn more about?
"Sales are a constant moving target. There are a lot of new products to learn about and services to understand. I think I'll always be growing my knowledge on CRMs, drip campaigns, social media marketing, copywriting, and writing call-to-action-based posts. I would also like to start writing more blogs."
13) What are three keys to which attribute your success?
"Hard work! You can't cheat sales. If you don't put in the work, it'll catch up with you. Also, don't fake it until you make it. You should genuinely enjoy what you do. The last is probably what we all know, the Golden Rule. I try to treat customers the way I would like to be treated. We are all consumers, so it's important for me to remember what it feels like to be on the other side of the conversation. Sticking to those three things has helped me to find success.
14) What are your business goals for the future?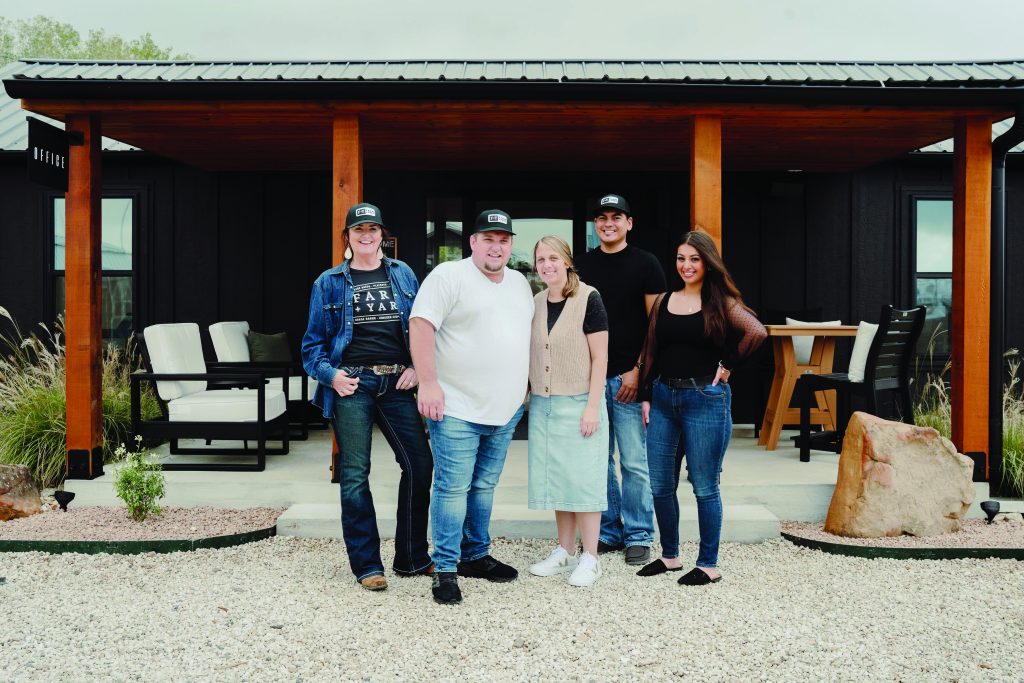 "We would love to expand. We want to make sure to grow consistently as opposed to biting off more than we can chew. For Farm + Yard, it is important to always put the customer first. If we grow too quickly, we may not be able to meet our commitments. That is something we avoid at all costs. I am excited to participate as a member of the Executive team for the newly established Shed University. Through that adventure I hope to better my own sales process while also being part of a team that helps to bring community to the shed seller."
15) Tell us about your company culture and business philosophy.
"Our company culture is great. We really work as a team. We approach things from the 'round table' mentality when problem solving and overcoming customer objectives. Our philosophy is to take care of employees and they will take care of you. Help them to grow and be sure to be passionate about the personal and business development. We believe in having a servant's heart." GSCB
Shannon Latham is a 6-year veteran of the shed industry. He has served as sales manager, quality control, and RTO dealer support specialist, among other roles. He hosts the Shed Geek Podcast [shedgeek.com/] and has a desire to help move the shed industry forward.