3GM Steel

Booth #313
1650 W. Hwy. 80
Somerset, KY 42503
606-676-2146
3GM Steel is a family-owned, American steel trading and coil distribution company. Since 1989, we've focused on providing the highest quality product available, at competitive prices, delivered with professional service. 3GM Steel warehouses and distributes bare, acrylic-coated, and pre-painted Galvalume® to roll formers nationwide. We also leverage our relationships with tier-one mills across the globe to offer our partners custom-tailored steel solutions. The 3GM Steel team is comprised of seasoned steel industry veterans and professional support staff, and partners with customers to help drive their growth plans.
Acu-Form

Booth #310
10550 Township Road 262
Millersburg, OH 44654
330-674-4003
330-674-4035 (fax)
Acu-Form has been successfully designing and manufacturing roll forming equipment that consistently provide quality products. They use D2 tool steel for their forming dies, which provides longevity. Choose from a wide variety of profiles or we will custom build to your specs. Most parts are built in-house, giving us superior quality control. Acu-Form machines can be set up to run on electric, hydraulic, or mechanical power.
Albatross Supply, LLC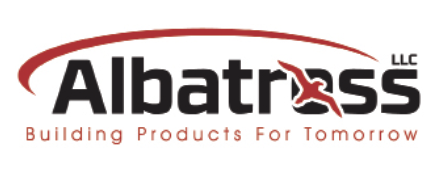 Booth #212
Albatross Supply, LLC
2851 Rocky Branch Rd
Hamptonville, NC 27020
336-488-1128
Albatross Supply is a distributor of upscale products for the construction industry. Our products include composite decking, aluminum porch posts and railing, Discovery Metal roofing underlayment, and Metal shake and slate.
American Building Network

Booth #102
1317 Boggs Dr.
Mount Airy, NC 27030
www.americanbuildingnetwork.com
336-673-6020
American Building Network is a nationally recognized metal building manufacturer that works closely with dealers across the nation, equipping customers with quality steel structures, affordable prices, and industry-backed guarantees.
We're dedicated to delivering premium products, providing exemplary customer service, and setting the bar for how a company should do business in the metal building industry. Whether we're working with other business owners or extending dealer support for smaller companies, you can count on American Building Network to provide quality that lasts.
We also proudly work with licensed and experienced installation teams, supplying customers with long-lasting solutions for any infrastructural need.
Apple Outdoor Supply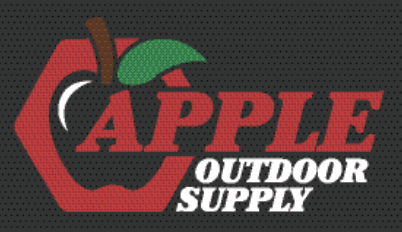 Booth #422
2850 Appleton Street
Camp Hill, PA 17011
800-704-8112
800-633-7916 (fax)
Since 1997, Apple Outdoor Supply has been a wholesaler of Shed, Barn, & Playset hardware and essentials. We use both domestic and foreign vendors to bring the best possible quality and priced products to our customers. We have a knowledgeable and dedicated sales staff; our salesman can provide product information and advice, on-site visits, and more. We are a wholesaler, but we sell to builders both large and small. We ship orders on both freight and ground; we coordinate with you to make shipping easy. We have two different locations, one in PA and one in NC. Both locations can directly service local customers, and ship customers outside of their area.
ASC Machine Tools, Inc.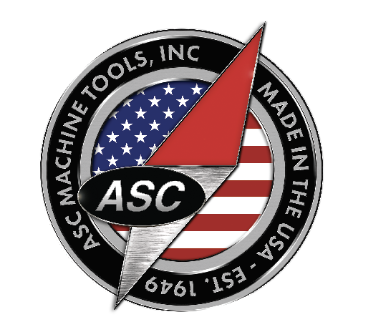 Booth #317
900 North Fancher Road
Spokane, WA 99212
509-534-6600
509-536-7658 (fax)
Established in 1949, ASC specializes in roll-forming machinery, tooling, and associated equipment utilized for metal processing. We offer a variety of panel lines, single and multi-trim roll formers, cz purlin lines, garage door and roll-up door lines, track lines, channel lines, bottom bar roll former and custom designed roll-forming lines — Made in Spokane, Washington USA!
ASTA America
by Janus International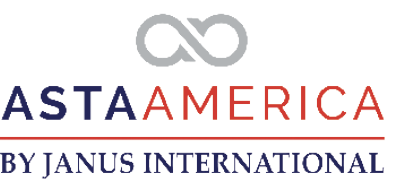 Booth #305
638 Cassville White Road NW
Cartersville, GA 30121
770-746-9163
ASTA America is your trusted provider for rolling steel and commercial sheet doors. We offer a full-line of rolling steel doors in every size, model and option in the book. Our products range from service doors to fire rated doors, counter shutters and more. While our company has expanded and our product offerings have evolved over the years, our unwavering dedication to quality products and commitment to our unsurpassed customer service remains steadfast.
Bradbury Group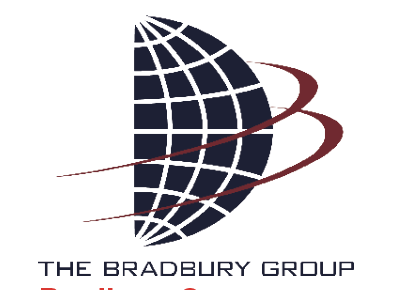 Booth #204
1200 E Cole
Moundridge, KS 67107
620-345-6394
The companies within The Bradbury Group design and build quality roll forming equipment, cut-to-length equipment, levelers, automated production systems, metal tile roofing systems, and controls for facilities of all sizes. Whether you need a single machine or an entire manufacturing system, we have the expertise and experience to build equipment that will exceed your expectations. Our machines and systems are known for their reliability, high production capabilities, scrap reduction, and build quality.
Capital Forest Products

Booth #114
222 Severn Ave
Bldg 14, Suite 100
Annapolis, MD 21403
410-280-6102
410-280-6108

For over 40 years, Capital Forest Products has been leading the distribution of lumber and manufacturing materials for the building industry along the east coast. Exclusive relationships with our European and Canadian sawmills allows us to deliver high-quality, premium products to you in full or mixed loads. Supplying exceptional furring strips, framing lumber, panel products, and specialties to industry leaders allows us to be the prime resource that positions you leaps ahead of the competition.
Cold Spring Enterprises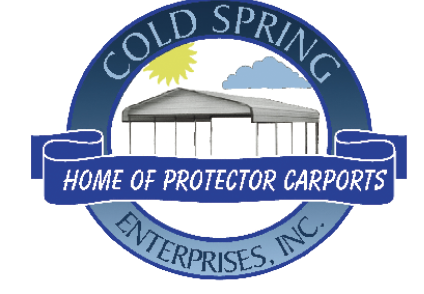 Booth #125
2139 Highway 20 N
Abbeville, S.C. 29620
www.coldspringenterprises.com
[email protected]
864-446-3645

We provide everything you need to become a manufacturer of metal carports and garages. This includes the Versabend Tube bender, as well as all the accessories to build them.
Direct Metals Inc.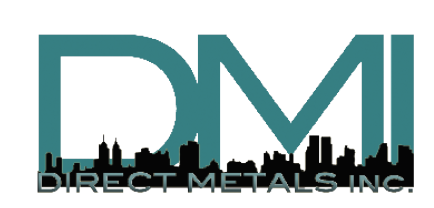 Booth #306
1719 Baseline Court
Fort Myers, FL 33905
855-800-8878
239-599-8545 (fax)
DIRECT METALS INC supplies fasteners, solid & vented foam closure strips & rolls & other roofing accessories to the post-frame, steel-frame & residential metal roofing industries. Essential products include self-drilling screws designed for carport applications, butyl mastic & concrete wedge anchors. 304 SS Cap SCAMP self-drill & metal to wood screws are excellent replacement fasteners. Additional products include low-profile PANCLIP screw & panel clips for standing seam metal roofs, 304 SS rivets, windows, reflective insulation & polycarbonate panels for skylight replacement.
Dr!pStop

Booth #301
10118 Settlement House Rd.
Dayton, OH 45458
937-660-6646
937-999-3927 (fax)
For over 25 years, DR!PSTOP has been the absolute best way of dealing with condensation on non-insulated metal roofs. It has been tested in every climate condition across the globe and has proven to be a simpler and more economical way to fight condensation. The membrane will absorb the water caused by condensation, thus preventing dripping from the roof. DR!PSTOP serves as an added layer of protection for the metal in corrosive environments while also improving inside and outside acoustic properties. Both impact and echo noises are reduced significantly.
EZ Pay Buildings, LLC.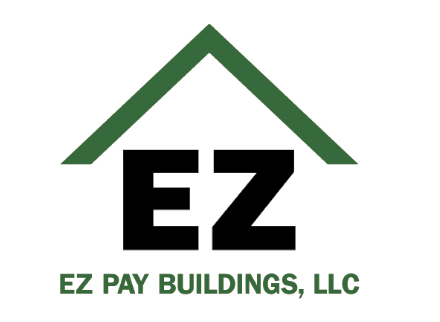 Booth #124
845 Claycraft Rd., Suite O
Gahanna, OH 43230
www.ezpaybuildings.net
330-202-7685 (fax)
Since 2005 EZ Pay Buildings, LLC has provided industry-leading rent-to-own options for products such as carports & steel buildings, storages sheds and more. EZ Pay Buildings partners with manufacturers and dealers to create programs tailored to fit the needs of today's marketplace.
Garage, Shed & Carport Builder Magazine
Booth #229
PO Box 255
Iola, WI 54945
www.garageshedcarportbuilder.com
715.252.6360 (Gary, Publisher)
920-264-9465 (Marcus, editor)
Garage, Shed & Carport Builder Magazine is the industry's only trade publication that addresses all aspects of small, special-use residential buildings. We disseminate information to construction professionals about small, special use buildings including sheds, carports, and garages.
Graber Post Buildings Inc.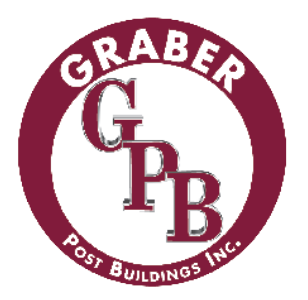 Booth #224
7716 North 900 E
Montgomery, IN 47558
800-264-5013
812-636-4936 (fax)
At Graber Post Buildings, we stock over 4,000 coils in order to accommodate the immediate demands of our customers. We have slitting capability and 'Cut to Length' service. Our coils are painted with AkzoNobel Ceram-A-Star 1050 – Energy Star. We have 22 brilliant colors with a 40-year paint warranty. Recently, we added AkzoNobel Ceram-A-Star Frost in six colors. Graber Post offers direct mill order and pickup for maximum cost efficiency. We also offer warehouse shipment from Graber Post. We can ship stand-alone coils or can combine coil shipping with other building materials for additional savings. Graber Post also offers complete building packages that can be delivered to your door.
Gregory Tube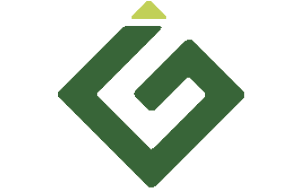 Booth #321
4100 13th St SW
Canton, OH 44710
330-477-4800
Gregory Tube is the industry leader in steel tubing and metal building components. We're backed by a legacy of galvanizing and manufacturing expertise dating back more than 125 years and five generations. Operating out of a 120,000-square-foot facility, our experienced team consistently comes through with quick turnarounds, quality service and on-time products.
IdeaRoom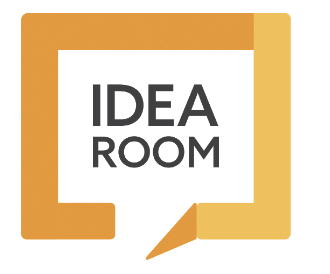 Booth #222
910 W Main St., #200
Boise, ID 83702
208-954-8570
Today's consumer expects self-service and instant gratification. To remain competitive in a changing e-commerce landscape, shed, carport, and building companies must provide their customers with a superior shopping experience. IdeaRoom allows you to visually represent your buildings in 3D, providing your customers the tools to quickly configure the structure of their dreams without the assistance of a sales person. Generate qualified, high-value leads that are more likely to close faster and at higher average sales prices.
IdentiGrow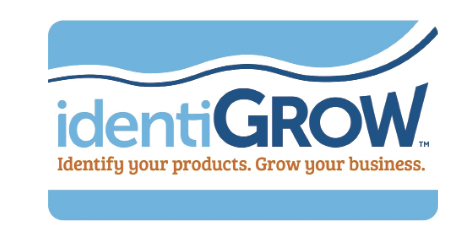 Booth #118
10603 Port Republic Rd
Port Republic, VA 24471
540-283-9193
540-283-9194 (fax)
YOUR product is your BEST advertisement. IDENTIFY IT with custom nameplates!
We provide options and guidance to help you choose.
DON'T WAIT. CALL NOW.
LuxGuard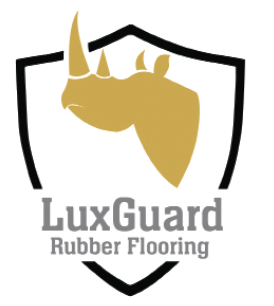 Booth #215
4708 Hunting Creek Church Road
Hamptonville, NC 27020
336-468-4311
336-468-4318 (fax) 
LuxGuard® was created by builders for builders. We wanted premium flooring that added value for our customers. After years of development and perfecting, we've created our ideal rubber flooring. Seamless Rubber Flooring for Sheds.
Innovations Manufacturing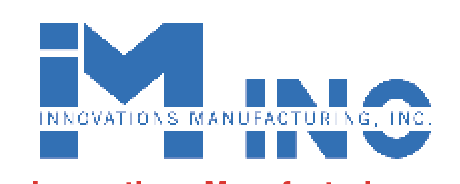 Booth #211
4555 Grape St.
Denver, CO 80216
303-321-0945
Innovative IM Ramp System allows planks to be adjusted, removed or left in place. We have developed a series of shed products that have become very popular within the shed building industry. Contact one of our Sales Reps to learn how our products can help your manufacturing processes. Innovation at every turn. Innovation products for Shed Enthusiasts.
MIDCO Building Products

Booth #108
1040 Dick Castleman Bypass
Mayfield, KY 42066
270-247-7447
270-247-4963 (fax)
MIDCO is proud to be the nation's leading manufacturer of pre-hung doors designed specifically for the shed building industry to accommodate a variety of wall heights. We are also a leading distributor of windows, hardware, roll-up doors, aluminum products, etc. With an extensive LTL program, and our own fleet of trucks, MIDCO can now deliver anywhere in North America, while striving to provide the best service possible to the shed building industry. For a full list of products we offer, please contact us for a catalog.
Pan American Screw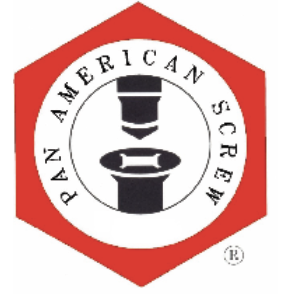 Booth #408
630 Reese Drive S.W.
Conover, NC 28613
800.951-2222
Since 1957, Pan American Screw has manufactured and distributed professional grade threaded fasteners and components to a variety of manufacturers. Products stocked in our Conover, N.C. facility include post-frame, metal frame, hardware, decking, and woodworking fasteners. We also stock Big Timber™ construction lag screws, closure, ridge vent material, butyl tape, driver bits, nut setters and much, much more. Let us be your one stop shop for all of your shed, carport & garage fastener requirements.
Tuftex / Onduline
North America

Booth #105
4900 Ondura Lane
Fredericksburg, VA 22407
540-898-7000
Tuftex brand polycarbonate and PVC panels by Onduline North America are designed for roofing, daylighting and interior wall/ceiling lining applications. Tuftex is MADE IN THE USA by Onduline and offers lightweight and easy to install material for all kinds of applications. Purchase direct from the manufacturer. Distribution opportunities available. Contact the U.S.-based customer service team today for more information. A worldwide leader in lightweight roofing, Onduline has 10 plants in eight countries and 70 years of experience.
Planet Saver Industries, LLC

Booth #207
New Holland, PA 17519
610-377-3270
717-355-9813 (fax)
GreenPost from Planet Saver Industries offers a unique non-toxic concept for protecting in-ground wood from the harmful effects of ground-contact decay, at the same time providing uplift restraint. GreenPost is laboratory proven, termite tested and building code compliant and is applied to posts using a specialized production machine so posts arrive ready for installation. GreenPost also complements pressure-treated posts by providing an environmentally friendly barrier, helping to keep the preservatives in the post longer.
PPG Commercial Coatings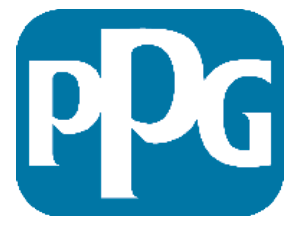 Booth #216
19699 Progress Drive
Strongsville, OH 44149
1-866-774-8783
PPG's AQUACRON® 200 semi-transparent urethane and Aquacron 100 solid-color coatings deliver excellent exterior protection and exceptional color retention in a variety of pre-mixed and custom colors. PPG delivers more than world-class coatings. We're your trusted partner! We provide world-class technical support, on-site application training, and color matching services. We develop and manufacturer our own coatings and also offer a wide variety of sundries.
With PPG's personalized inventory management program, we will keep your coatings and sundries stocked in our local service centers based on the minimum levels you require for fast, on-time delivery. We're with you every step of the process.
Pro Cut Metals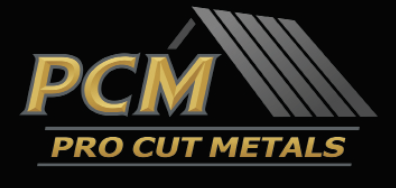 Booth #214
109 Rice Rd.
Easley, SC 29640
864-481-9180
Pro Cut Metals is a fast growing family business. We are a premier manufacturer of metal roofing and siding materials provided and delivered with professionalism and the consumer interest in mind. Pro Cut Metals also provides full post frame packages that can be customized in any way. With the partnership of the family owned truss plant and building supply, Pro Cut Metals is able to competitively provide the dream metal structure buildings that consumers come looking for.
RTO National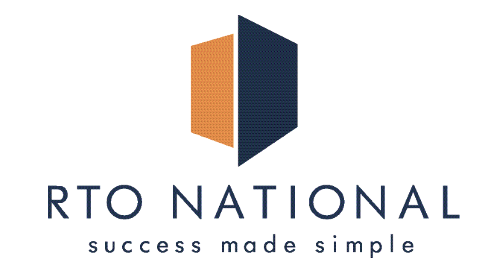 Booth #203
PO Box 9759
Greenville, SC 29604
833-588-1802
We're excited to meet with dealer partners at the GSCB show in our hometown! RTO National is the industry's largest provider of software, systems, and payment solutions in the country. The service and support that you've come to recognize from us is part of the charm you'll find when you step foot in Greenville. Come by our headquarters or swing by booth 203 for a warm welcome and a demo of our newly enhanced dealer management system – the industry-leading technology that helps you manage all aspects of your business.

Sensei Digital
Booth #104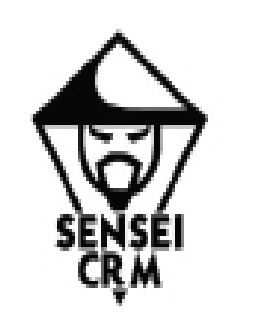 1317 Boggs Dr.
Mount Airy, NC 27030
336-756-6147
Sensei is a SaaS platform specially designed just for the metal buildings industry. Featuring two integrated applications that are valuable to metal building providers. The Sensei 3D Estimator enables both metal building professionals and customers to design and visualize the exact metal structure they want. This includes updating pricing for both essential building elements and optional customizations. And the Sensei CRM software platform gives metal building providers the capability to manage both prospective leads and current clients more effectively and efficiently.
Shed Marketer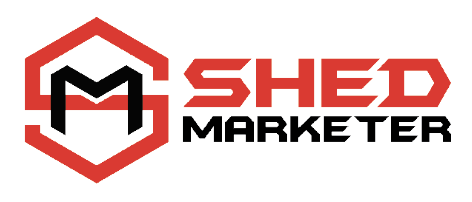 Booth #101
211 E Main Street
Suite 315
Lakeland, FL 33801
888-346-1069
Shed Marketer's "Web Results Framework" is the only industry-specific digital marketing & lead generation system. Exclusively for shed builders & portable building manufacturers, it is designed to overhaul your entire digital presence to achieve one goal: Selling more buildings. The program takes a complete look at your website, Google Business Profiles, social media, email marketing, and online advertising, then implements proven strategies to increase sales.
ShedPro

Booth #309
2403 Massanetta Springs Road
Harrisonburg, VA 22801
Paul Gerard
812-725-2662
ShedPro is a shed sales solution that helps your business capture new leads, close more deals, and improve your online customer experience.
Our 3D configurator and sales-focused website were built to help you dramatically grow your shed sales and save time by simplifying your sales process.
We're introducing augmented reality to the shed industry and as always maximizing your return on investment with Google Ads management.
Shield Wall Media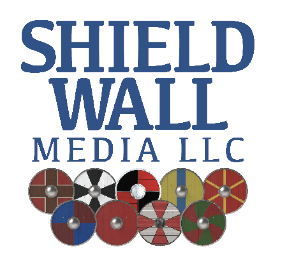 Booth #229
PO Box 255
Iola, WI 54945
715-252-6360 (publisher)
Shield Wall Media owns Garage, Shed & Carport Builder Magazine and the Garage, Shed & Carport Builder Show. Visit the booth for free subscriptions to each of the company's expanding line of titles, including Rollforming Magazine, Frame Building News, Metal Roofing Magazine, Rural Builder, Roofing Elements, Metal Builder, and Garage, Shed & Carport Builder.
SmartBuild LLC

Booth #323
PO Box 20627
Boulder, CO 80308
303-443-8033
SmartBuild Systems is the construction industry's only complete design system for pole barns, sheds, garages, all steel buildings and roofing. This simple, web based software quickly generate a 3D model, material lists, pricing, proposals, and complete construction documents for almost any building or roof in 15 minutes. SmartBuild reduces takeoff time from hours to minutes, eliminates takeoff errors, and when used with clients in live design sessions, should triple your sales close ratio.
Tough Trade Tools by
County Line Concepts
Booth #220

211 N. Lansing Street
Mt. Pleasant, MI 48858
989.859.2168
The construction business is a Tough Trade. Hard work, day and night. Estimates need to be done and projects need to be completed. Tough Trade Tools understands that and has developed tools to make your job more efficient, safer and accurate. Our Ridge-3:10 helps to accurately pre-punch holes in the metal panels, The Ridge-L series keeps angles accurate. These, along with our other innovative tools can be found at our website.
Trac-Rite Door

Booth #206
314 Wilburn Rd.
Sun Prairie, WI 53590
800-448-8979
608-824-6745 (fax)
Trac-Rite Door manufactures quality steel roll-up doors for a multitude of uses including self storage, residential, agricultural, and commercial. Trac-Rite is dedicated to providing customized, worry-free, low maintenance products delivered with uncompromising service.
Union Grove Lumber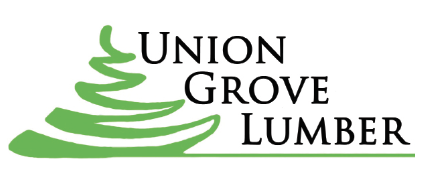 Booth #418
131 Lumber Drive
Harmony, NC 28634
704-539-5506
For over 35 years, Union Grove Lumber has provided wood products EXCLUSIVELY to the shed industry. Our business is 100% your business. We provide everything that comes from a tree that goes in a barn. Duratemp, MiraTEC, PerformMAX, treated floor joists, notched runners, premium EURO spruce, and plywood to name a few items. We also provide precision end trimming at NO ADDITIONAL COST! Call us today! See you at the show!
W.E.H. Supply, Inc.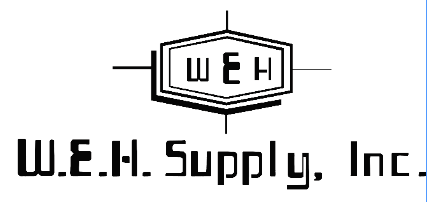 Booth #129
54 Denver Road
Denver, PA 17517
717-336-4984
717-336-0661 (fax)
W.E.H. Supply is a family owned and operated wholesale distributor and manufacturer of components for the Garage, Shed and Carport industry. Our quality focused product line (Windows, Doors, Hardware, and Accessories) serves customers throughout the USA and Canada. From a small lot to direct containers, we ship it the way you want. Give our sales team a call and experience our dedication to customer service.