By Karen Knapstein
A Always Open Garage Doors (https://www.aalwaysopengaragedoors.com/) is a family owned and operated business that was founded 25 years ago in Scottsdale, Arizona. With a long-standing tradition of customer service, the company recently established a new tradition.
Ray Dal Soglio said his dad, Mark, founded the company because he believed the job could be done better than it was being done by the company he was working for. "Dad kind of fell into it," Ray explains. "He worked for a big company, but it was run kind of poorly. It inspired my dad to start his own business and run it the way he believed it should be run. He focused on repairing doors, doing quality work, and customer service.
"He started out with the mission to provide quality service," Ray continues. "It's kind of our main policy. We're more than a repair business; we're a customer service-based business."
Today, Mark's sons Ray and Zach are in the process of taking over the business. "As soon as we were old enough, we started helping out," Ray says. "Dad taught me and my brother at a young age to do good work and do extra. We grew up racing motorcycles. If you want to do well racing, it's about taking care of the bike and making sure everything is perfect."
That same effort to do good work is brought to their garage door business. They even sweep out the garage when they're finished with the job. "Doing extra sets us apart from other companies," Ray says.
Pairing a strong work ethic with providing customers with products and services they want serve the family well in building the business. Services include installing automatic garage doors, installing and servicing commercial garage doors, providing preventive maintenance, garage door repairs, and spring replacements or repairs. To better serve their customers, they even have an exclusive deal with spring manufacturers to manufacture springs that are better designed to hold up to harsh Arizona conditions.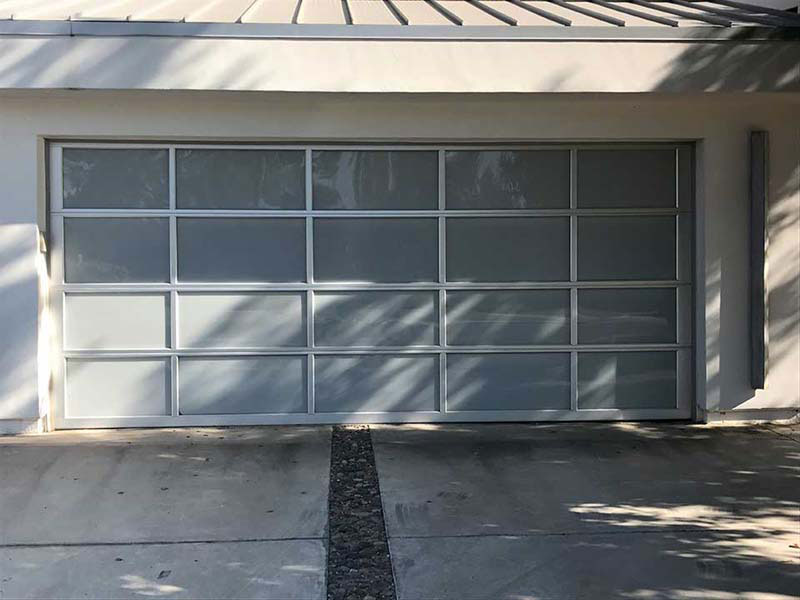 While it's doing well, the company is affected by the labor shortage. "It's a challenge, recently, to find employees," he says. "We kind of hold a little bit higher standard for our employees." The company goes through a lot of interviews to find one candidate that's a fit. "We try to go above and beyond every day. That's kind of why we're particular in hiring. We need to make sure our employees can deliver high-quality customer service."
Giving Back
About two years ago, Mark came up with an idea to show the company's appreciation for the support their customers and their community have given A Always Open Garage Doors. The idea to give back is simple: The company will donate a case of water to St. Mary's Food Bank for every job it does. "We wanted something doable," Ray said. "We wanted it to be easy enough that we could do it consistently and keep up with it."
It's a simple idea that further connects the company with its customers and the community. "It comes down to wanting to be more than just a repair business," Ray says. "A case of water is something we can do consistently. And water is important – especially in Arizona. We live in a big desert; it's hot and water is something you always need.
"The customers have liked the program, too," Ray continues. "It's a little extra that the customers feel they're giving back, as well."
The water donations for A Always Open Garage Doors averages about a hundred cases per month — about 2,400 cases of water donated so far — which they deliver every two to three months.
Ray humbly says, "It's not going to change the world or anything." However, this "little something extra" donated to a well-regarded and respected food bank dedicated to feeding the hungry in Phoenix and nine Arizona counties is certainly bettering the local community. GSCB