This garage by Pioneer Pole Buildings was built to match the other buildings on the property and features a few really cool upgrades like the fun, cow-accented weathervane on the cupola. The customer saw a building they liked on the Pioneer website and used it as the idea-starter.
Everlast Metals supplied the siding and roof metals, as it usually does with a Pioneer Pole Buildings project.
The upgrades also included some smart choices for the long term like a vapor barrier and snow guards for the metal roof. The buyers also added gutters, which aren't always included with a building like this.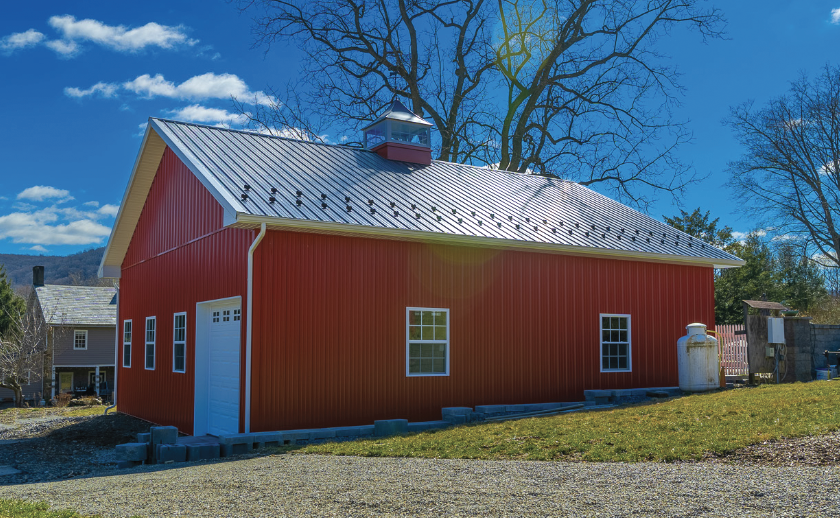 Project Details
Builder: Pioneer Pole Buildings
Size: 34′ x 36′ x 12′ with 18″ gables and eaves
Roof: Everlast Metals 27g
Pioneer Frontier Panel, Black
Siding: Everlast Metals 28g
Pioneer Frontier Panel, Red
Trusses: Universal Forest Products
Insulation: SIMCO Bubble Insulation
via High Mark Supply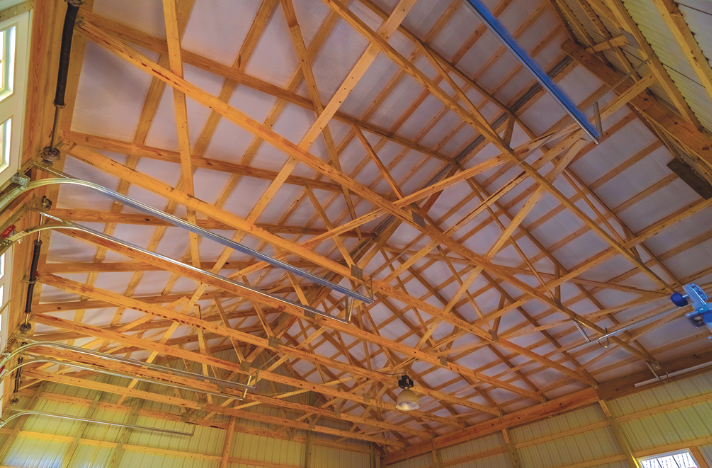 9' x 8' Classic Raised Short Panel
Insulated Doors (3)
8' x 8' Classic Raised Short Panel
Insulated Door (1)
Windows: United Windows & Doors, Single-Hung Insulated White Window with Grids & Screen (5)
Ridge Vent & Snow Guards: Everlast Metals
Fasteners: Everlast Metals Answer Screws
Soffit: Premier Metals Post-Frame Soffit
Additional Details: Cupola with cow-design weathervane by Slate Road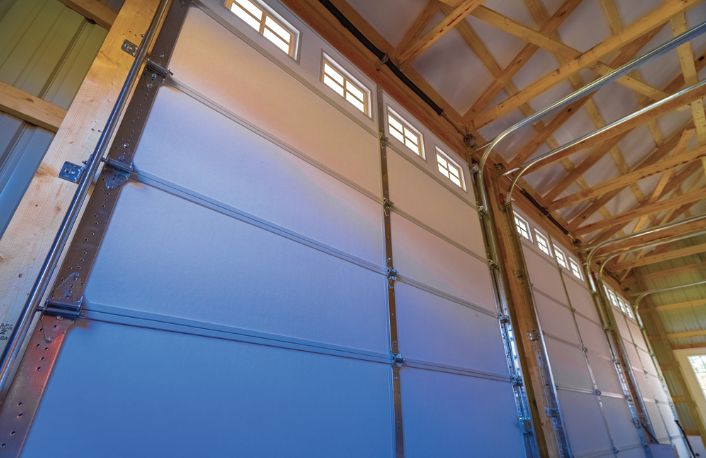 Doors: Therma-Tru 3068 Fiberglass
Insulated Entry Door (1)