The staff at Shed University is led by Matthew Black, who is a leading shed-sales expert who runs Blacks Buildings, MyShed.io, and Shed University. The group will be managing the educational programming at January's Garage Shed Carport Builder Show in Knoxville, Tennessee. Learn more about that show at the Garage, Shed, Carport Builder Show.
What follows is a package of articles created by Shed University instructors who have built shed-sales businesses. If these articles are too technical for you, save this magazine and use them as a guide for when you decide you want to learn more, or as a checklist if you hire a digital marketing expert or agency.
You can also use this as preparation for the Garage Shed Carport Builder Show and attend the education sessions there.
The ABCs of SEO: A 5-Step Guide to Boosting Your Shed Business
By Matthew Black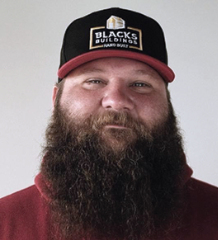 As the proprietor of Blacks Buildings, MyShed.io, and Shed University, I've learned that the secret to success lies in mastering SEO. This industry's digital landscape can be dominated with a targeted 5-point SEO strategy for shed businesses just like yours.
Local SEO and Google My Business
Your shed business can have a prime digital storefront, all thanks to Google My Business. The key here is quality — attractive photos showcasing your best work and compelling customer testimonials. 5-star reviews act as an endorsement for potential customers and a signal to Google's ranking algorithms of your credibility. So, encourage satisfied clients to leave reviews and fill your profile with high-quality images.
Remember, your Google My Business profile is often the first impression you make; let's make it count!
On-Page SEO
Our websites are treasure troves for keywords. You've done your research and found what potential customers search for in your area. Now layer these keywords throughout your website — in titles, headlines, descriptions. But here's an inside tip: Don't forget about your images' metadata. Renaming photos with relevant keywords and ensuring metadata is accurate can significantly enhance your website's SEO. These strategies help Google Search Console bots crawl your site and push your business up in search results.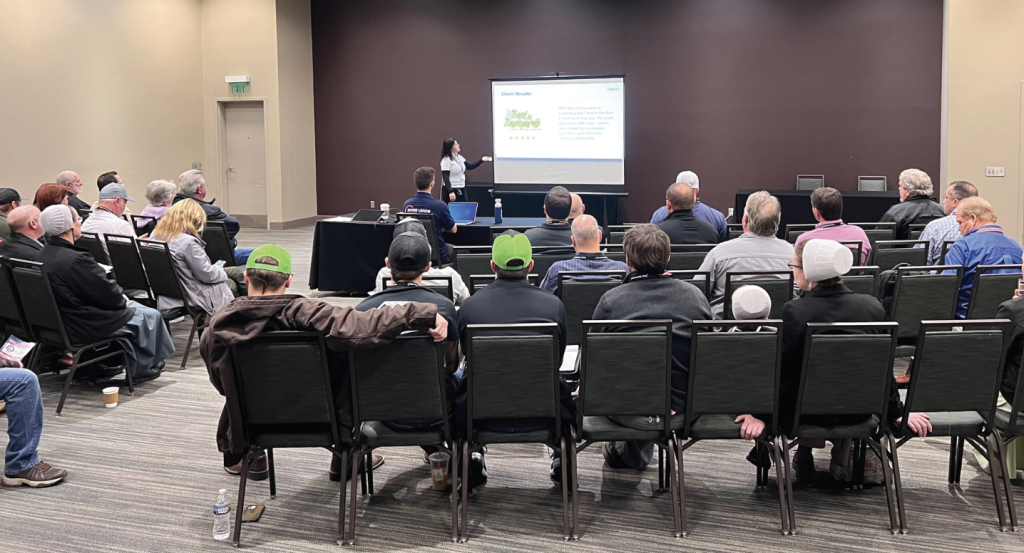 Backlinks
Consider backlinks as the digital world's word-of-mouth. When other websites, blogs, or social media channels mention your business and link back to your site, it's a credibility boost. Search engines like Google view these backlinks, especially from established, reputable sites, as endorsements of your content's quality. The more high-quality backlinks you garner, the higher your website can climb on the search engine ladder.
Directories
Registering your business on directories like Google, Bing, MapQuest, Siri Search, and Yahoo adds a layer of trust and authenticity. These directories act like digital phone books, and having your business listed on them makes you more discoverable and reliable in the eyes of search engines and potential customers.
Voice Search Platforms
Lastly, remember the increasing popularity of voice searches. Siri uses Yelp for its searches, making it essential to register and encourage reviews on Yelp.
Similarly, Amazon's Alexa pulls information from Bing, emphasizing the importance of being registered on diverse platforms.
These steps, when implemented strategically, can transform your online presence. Your shed business is not just about wood and nails, but also about effective SEO practices, helping you reach more customers and rise above the competition. Ready to nail your SEO strategy? Let's get digital, get optimized, and get seen.
Harnessing Social Media Power in the Shed Industry
By Chris Pittman, Pittman Academy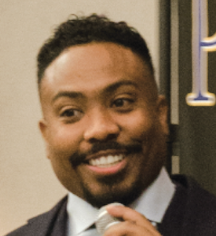 It's Chris Pittman, and today we're diving into the dynamic world of social media, unwrapping its potential to transform your shed business and take it to the next level.
Our journey starts with a critical hurdle that we've all faced at some point: time management. Yes, effective social media engagement takes time. But imagine if we could create content for an entire month in just one or two dedicated sittings? That's where time-blocking comes in, a technique where you carve out specific slots in your schedule solely for strategizing and creating content. This way, you eliminate daily distractions and maintain a consistent, vibrant online presence without it consuming your entire workday.
Now, imagine a mixture of engaging posts filling your content calendar for the coming month. You've got a sneak peek of your team crafting a custom garden shed, a teaser for your summer sale, an infographic explaining the best ways to utilize your shed, and even an online poll asking followers their favorite shed style.
It's this engaging mix of promotional, educational, entertaining, and engagement posts that keeps your social media platforms lively and your audience connected.
An indispensable tool in the Shed Industry is a Social Media Management Planner. Solutions like Buffer, Loomly, or Hootsuite are not just about scheduling; they're about optimizing. They help tailor your posts for different platforms, whether it's a Facebook post or story, Instagram's image-centric landscape, or Twitter's hashtag-heavy feeds. It's like having a mini digital marketing team at your service around-the-clock!
Of course, coming up with fresh content regularly can be challenging. That's where AI tools like ChatGPT can be game-changers. AI's potential to generate engaging content can lighten your workload, allowing you to dedicate more time to your core business functions while ensuring your social media platforms remain engaging and current.
Now, let's bring your content to life. A behind-the-scenes video of your team building a shed can help humanize your brand. It shows that behind every great shed is a team of dedicated individuals. High-quality graphics for promotional posts can stop viewers in their scrolling tracks, and a photo series can visually narrate the journey of a project from start to finish. Mixing up the content forms — videos, graphics, and photos — ensures that your audience always has something new and exciting to look forward to.
In conclusion, our goal in the shed industry isn't just to build remarkable sheds; it's also to build a compelling, vibrant online presence that engages our audience and grows our business. It may seem daunting at first, but with a strategic approach, the right tools, a sprinkle of creativity, and a dash of enthusiasm, we can turn social media into a powerful ally. This may seem like a lot, but we promise you that if you would start implementing some of these steps, it's a game-changer!
Harnessing Lead Forms: An Integrated Approach for the Shed Industry
By MyShed.io Staff
Hello, passionate builders of the shed industry! It's the staff from MyShed.io here to share key insights on a vital tool we should all be honing — Lead Forms. With their power harnessed across your website, and digital platforms like Facebook and Google, they become a cornerstone of successful customer acquisition and engagement.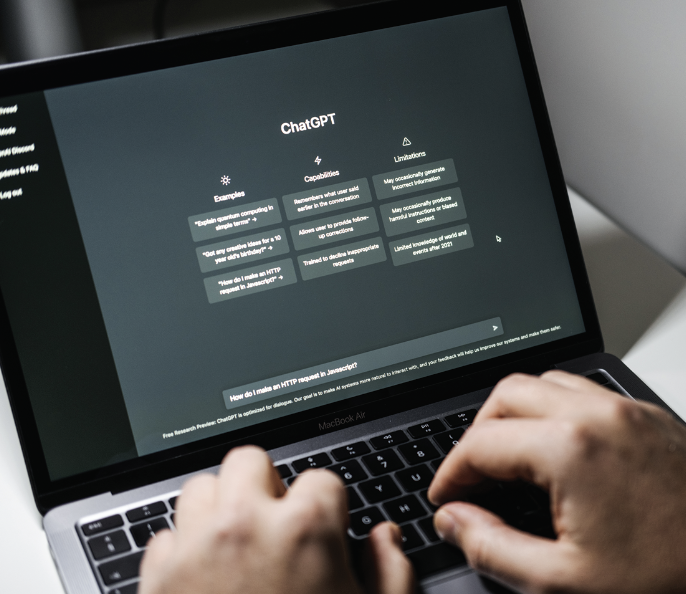 Lead forms are akin to the digital face of your business, warmly welcoming visitors, and subtly gathering critical information that helps you serve them better. Their simplicity is their strength.
Be it your website or a digital ad; a well-crafted lead form solicits essential details without overwhelming the visitors. An effective lead form blends basic contact fields with more specific questions, like a visitor's shed preferences in terms of size, style, or functionality. Adding an interactive element, such as a gallery of shed options within the form, can engage visitors and provide deeper insights into their tastes.
One unique advantage of lead forms within platforms like Facebook and Google is auto-fill features, which ease the process for users by populating information automatically. Coupled with carefully chosen images and questions, these forms can provide high-quality leads that are more likely to convert into sales.
Regardless of where the form is hosted, the mobile experience is critical. A significant portion of your audience may interact with your lead forms on mobile devices. So, ensure they're optimized for smaller screens — user-friendly design and smooth transitions are paramount.
The true value of lead forms is unveiled in the follow-up. They offer a springboard for more personalized communication, like tailored email offers or exclusive invitations. The key lies in nurturing these leads, providing value, and turning potential customers into satisfied clients.
Yet, the journey doesn't end here. The effectiveness of lead forms needs continual refinement. Monitor their performance and adjust based on the insights gained. Every form, every field, every question should evolve with your understanding of what works best for your audience.
Finally, remember to expand your reach by integrating lead forms in digital ads. The credibility and extensive reach of platforms like Google and Facebook can significantly bolster your lead-generation efforts. In essence, lead forms are your virtual ambassadors, bridging the gap between your business and potential customers. Be it your website or a digital ad campaign, their proper implementation and management can spur sustainable growth in our ever-evolving industry.
Let's harness the power of lead forms and see our businesses flourish!
Utilizing YouTube for Shed Sales Success
By Dylan Street, Guerrilla Marketing
Hey there, shed enthusiasts! Dylan Street here, the CEO of Guerrilla Marketing (www.guerrillafirm.com), and we're going to dive into how YouTube can be a game-changer for your shed business.
First things first, imagine yourself as the Bob Ross of shed-building. You're the influencer in the shed industry, and YouTube is your canvas. Share your knowledge, display your products, and show your audience that you're the real deal. They're interested in what you're selling, so why not be the one to tell them all about it?
Filming the behind-the-scenes process of how you craft your sheds is a fantastic way to engage with your audience. People love seeing how things are made, especially when they're investing in them. It's like those cooking shows where they take you through every step of the recipe — except instead of baking a cake, you're building a shed!
Show off your team's culture, too. Create videos that highlight the folks behind your amazing products. This helps your audience connect with your brand on a personal level, adding a human touch that's often missing in the digital world.
Consider vlogs as well. This doesn't mean you need to start documenting every second of your life. But regular updates or a series of quick tips about shed maintenance and selection? That's the kind of content your audience will love and value.
Thinking of running paid video ads? Well, to run them on Google, they need a home — and that's where YouTube comes in. You can host your ads there and reach a wider audience who are watching similar content.
Make sure your YouTube channel looks the part. A high-quality banner and an eye-catching profile picture can leave a strong impression. It's like dressing up for a job interview — you want to look your best.
Here's a little secret: Your video descriptions are your best friends for YouTube SEO. Include relevant keywords to help your videos show up in search results when users look for shed-related content.
And finally, always link back to your website in your video descriptions and make sure your contact information is readily available. This can direct potential customers straight to your virtual doorstep.
To wrap it up, using YouTube for your shed business is like having a Swiss Army Knife. It's a multipurpose tool that can educate, entertain, and advertise, all while connecting you with your audience. So, get out there and start filming — your YouTube journey awaits! GSCB