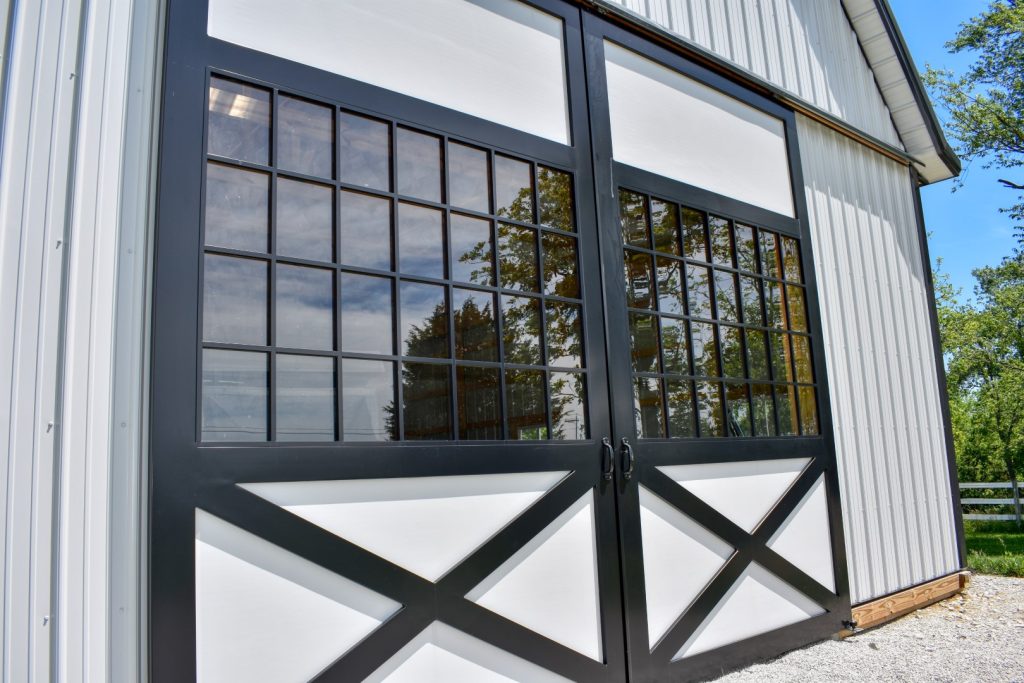 This project started as a standard hobby barn for the Howard family. When they went to Graber for the design process, they knew they had a need for a standard size building to host small family functions as well as a building to store lawn equipment and garden tools.
They also knew they needed an updated horse barn for their riding horses. They assumed they would build one now and possibly add the horse barn later. Little did they know they were going to be able to combine this all into one single post-frame building.
The room-in-attic gambrel truss design allowed for ample hay storage above the horse stalls and even some extra storage for hand tools. The beautiful Dutch doors with glass added an attractive and inviting look to the front of the barn as well as a nice large opening to bring equipment inside if need be.
All the family's needs were met with the functionality and flexibility that post-frame brought to this project.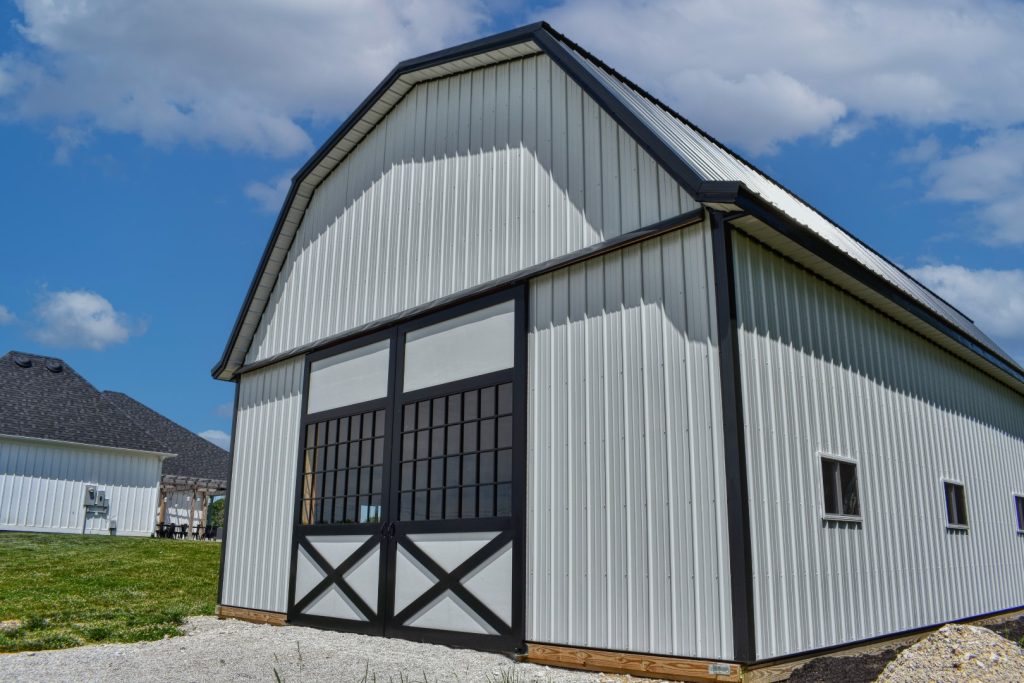 The Details:
Builder: Graber Post Buildings, Inc.
Size: 30' x 50' x 12'
Roof Style: Gambrel
Roof Pitch: Multi-pitch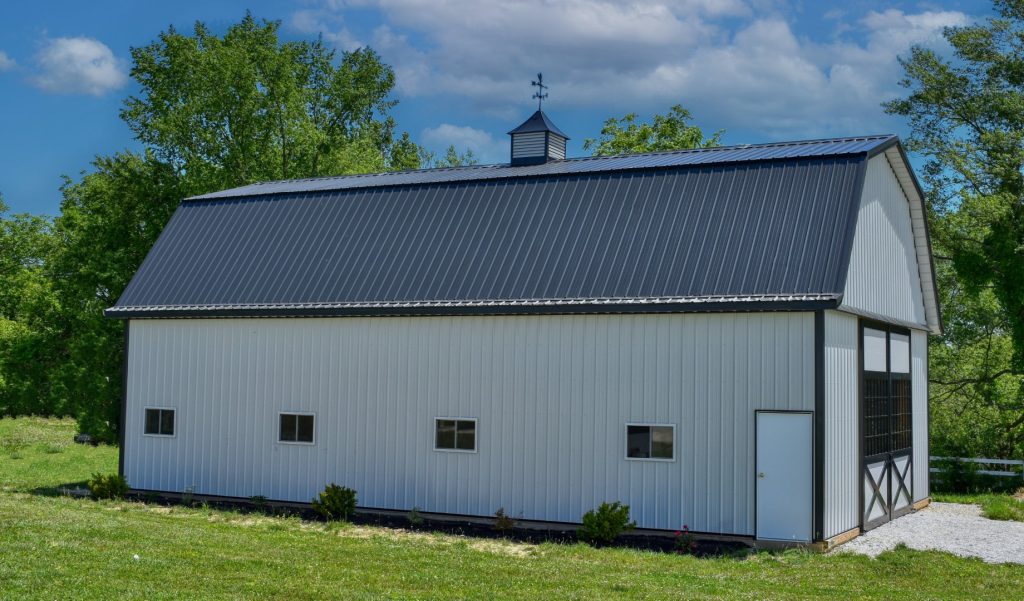 Frame/Wall Panels/Siding:
GPB G-Rib (Ag-Rib), 29 ga.,
36" coverage, Black
Doors: Silvercraft 14' x 12' Split Sliding Dutch Door w/ window; Silvercraft (2) 7' x 8' Dutch Sliding Door w/ glass
Walk Door:
1741 Series 36" Solid Entry
Windows:
Pella 3' x 2' Vinyl Insulated Slider
Fasteners: ST Fastening Systems WoodBinder
Ventilation: GPB Ridge Cap with Vented Soffit
Cupola: MWI Components,
3' x 3' w/ weathervane
GSCB