by Shannon Latham, the shed geek
Andre Yoder is the President and co-owner of Pro Cut Metals of Easley, South Carolina. At PCM, Andre and his father Harley Yoder have put together quite an interesting business. According to Andre, his father has owned and been involved in offering building supplies for a while. This has led to them owning "the largest independently owned building supply location in the nation, and the fourth-largest yard of any major retailer that provides building supplies."
The property is comprised of an 18-acre retail location, and they are currently moving to a distribution center / wood truss plant that will add an additional 35 acres. The company purchased a roll former in April 2021 which added the motivation needed to begin expanding into the metal roofing market and opened possibilities in the shed, carport, and post-frame industries.
The company is a one-stop-shop for the consumer and is creating a thriving business model that reaches across the aisle from one industry to the next. All of this is done with an intense focus on taking care of their base customer and providing an excellent customer experience without fail, each and every time.
We asked Andre to provide us with some thoughts on his company and the industry.
What products and services do you provide?
"All metal roofing and accessories. We provide three different roofing metal profiles, including Tough Rib, PBR panel, and Standing Seam panels. We also provide all the trim components that accompany those profiles, as well as accessory items such as screws, caulking, and other necessary items for finishing. We've also started providing post-frame building kits, and can provide entire post-frame building designs, and full turnkey buildings for customers."
What is your current territory?
"We currently service all of South Carolina, northeast Georgia, and southwest North Carolina. We are near Greenville, South Carolina, so there is an influx of business in that direct area."
What is the current business climate in your area?
"Our territory is a bit of a unique area that is seeing lots of new customers. Greenville and the surrounding area are growing and hasn't slowed down. With the addition of new people moving to the area, business is ripe for growth."
What is your primary customer base?
"We primarily operate in the residential roofing area. However, with the addition of the roll former, we have found some B2B customers in the shed industry who use metal roofs and metal side panels, but also added some commercial customers to our portfolio. It has also made the transition into providing post-frame metal panels, which goes very well with the wood truss shop."
How do you differentiate yourself from your competition?
"There seems to be a roll former around every corner you turn. However, we have set a focus on offering a superior, high-quality product. Our tag line is 'a roof that lasts a lifetime' and we mean it. We make sure not to overpromise and under-deliver. We want our customer service to be a staple to our brand, and we lead with a servant's heart first."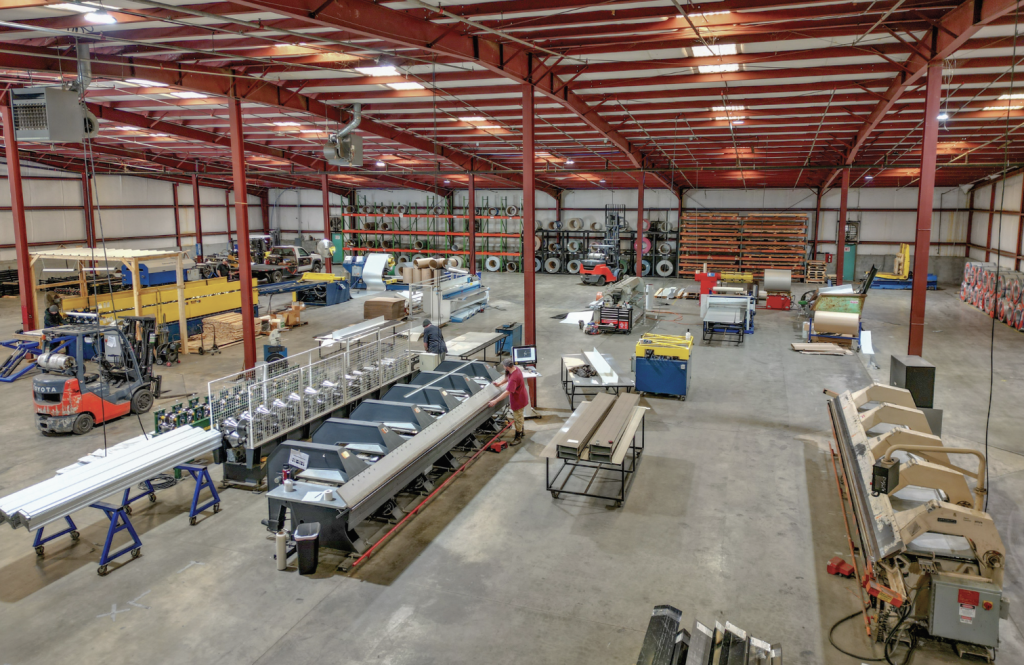 Similarly, to what do you owe the success of your business?
"When we started, we were a traditional start-up small business with a small team. We experienced rapid growth and therefore also experienced growth pains. Going through something like that builds some grit among your team. When you grow too fast it exposes all your weaknesses, especially in customer service. We owe a lot of success to sticking with it, and making the adjustments necessary, even the tough ones."
What would you tell yourself five years ago if you could?
"To not give up. I would tell myself to just keep pushing forward and that hard work will get you further. When you feel like quitting, just reevaluate, and push forward. Hard work works."
What is your advice to somebody who is new in this industry?
"Work hard and take care of the customer. Have integrity and do what you say. Not doing what you say will cost you way more than you realize. Also, find a way to differentiate yourself for the customer. Find something unique to offer and make yourself the obvious choice to purchase from. See the value in every customer. How you treat the customer who spends just a little says a lot about how you will treat the customer who spends a lot."
Where do you see the biggest opportunities in the coming months? Coming years?
"Being one of the only roofing metal companies in our area that has the unique connections we have provides a lot of opportunity. More and more people are moving to this area, and they have needs that we can service. I think our specific territory is one of our best opportunities. Many people are wanting barndominiums or post-frame kits, and we can provide those as a less expensive alternative sometimes to traditional housing."
Where do you see the biggest challenges in the coming months? Coming years?
"Because we're still seen as a small business, we must instill confidence in the customers that we are able to meet their needs. Like all trade jobs, we often struggle with labor shortages and finding skilled workers. We need to work with builders who fit our vision to take the experience from the introduction to the finished product with the right attitude. We need workers who love what they do and care about the whole process. Delivering a WOW experience through the whole process is what we aim to do each day."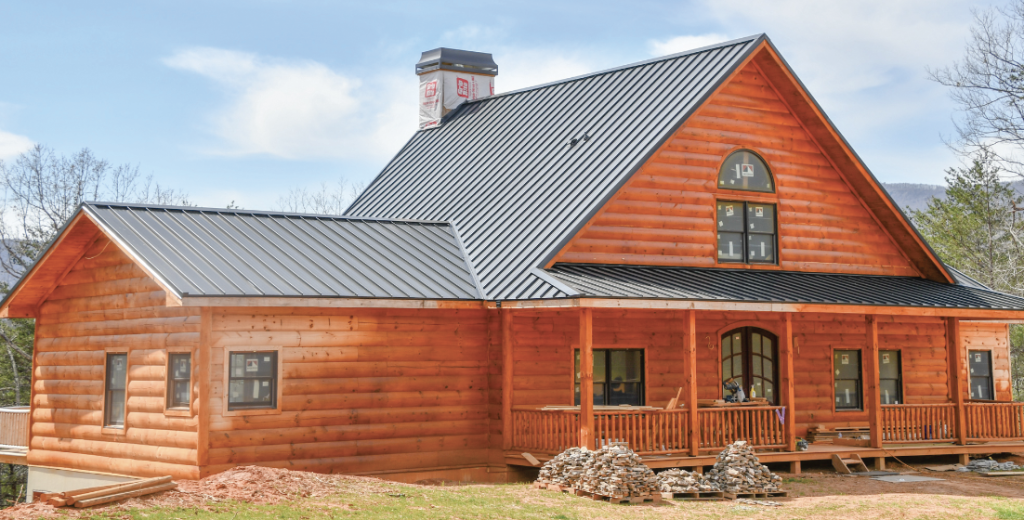 What are the things that you would love to get better at?
"I would like more experience in leadership. We're two years in, and new, so I don't want to develop a 'my way or the highway' mentality. I need to learn more about my peers and what drives them. I need to learn more about my employees and what drives them. It's important to not just build a business but rather a culture of success. I think that is done through leadership."
What are your Three Keys to Good Business?
"The first is absolutely taking care of the customer. If you take care of them, they will take care of you through referrals and ways you didn't expect. The second is having integrity, and being someone the customer can trust. Sometimes that image can be tough to the customer if you are in construction. The third is providing the customer with a great product, and really believing in your product, and then educating the customer so they feel good about their purchase."
What are your business goals for the future?
"I think it's best to just be still and watch for now. There are so many different directions we could go. We're thankful for all the opportunities but it's important to take the right ones. We feel like the best thing to do is to watch the market and focus on the areas we can provide good products and good customer service and meet the demands of the public. We don't plan to jump at every opportunity, but we are keeping a careful eye on what exist."
Tell us about your company culture and business philosophy.
"We are unashamedly a Christian-based organization. Our goal is to be a light to the world and lead with our values, and our morals intact in the business environment. We like the way Chick-fil-A had presented themselves as a Christian organization to the public. Truett Cathy said it best: 'We're not just in the chicken business, we're in the people business.' That is the same with us, we are in the people business, and we just so happen to sell construction materials." GSCB
Shannon Latham is a 6-year veteran of the shed industry. He has served as sales manager, quality control, and RTO dealer support specialist, among other roles. He hosts the Shed Geek Podcast [shedgeek.com/] and has a desire to help move the shed industry forward.