ProVia
Dealers and installers are now able to meet Florida's code requirements and expand product offerings with the ProVia Metal Roofing System. It's third-party tested and approved for High-Velocity Hurricane Zones (HVHZ) within Florida, including Miami-Dade and Broward Counties. The 4-Point Locking System provides secure panel placement and field anchoring, and withstands wind uplift speeds up to 180 mph. ProVia's metal roofing panels, made with 10% more steel, offer lifetime protection from extreme weather.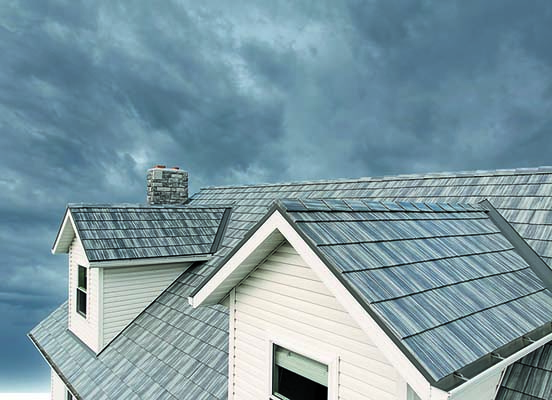 Onduline North America
Available direct from the manufacturer, TUFTEX brand polycarbonate and PVC panels offer various solutions for your garage, shed, carport, or other home projects. TUFTEX is made in the USA by Onduline North America. Polycarbonate panels are backed by a 10-year warranty. All panels are lightweight, easy to install, and also available in 9" OC Ag Panel and 12" OC R Panel profiles (38" wide, 36" of coverage, and lengths from 2½' to 24').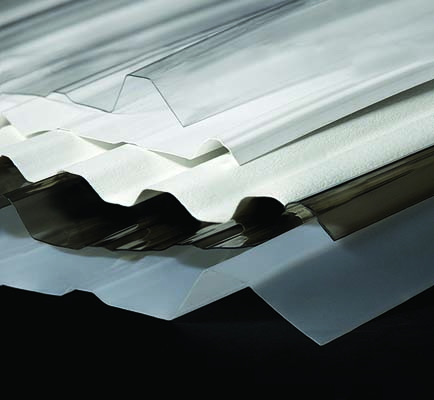 PAC-CLAD/Petersen
Snap-Clad metal roof panels feature aesthetic and structural performance. The panels are produced in continuous lengths and feature an optional factory-applied sealant bead for improved weather resistance. Maximum factory-produced length is 64 feet and minimum length is 4 feet. Snap-Clad panels feature a 1-3/4-in. leg height and a continuous interlock for improved structural performance and wind resistance. A concealed fastener clip system allows for thermal expansion/contraction.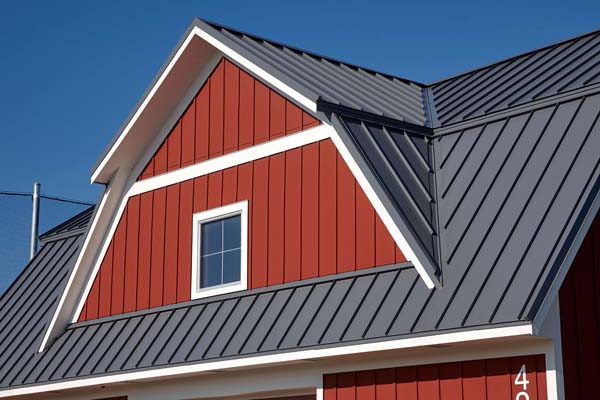 MWI Components
Ever heard the phrase, "easy-peasy, lemon squeezy"? Re-roofing has never been as "easy-peasy" as it is now with MWI's Labor Saver! Eliminate the need to tear off your existing roof with this outstanding product! The Labor Saver is a light and durable, high-density, polyethylene foam (10 lbs./box). This cost-effective product eliminates wood furring strips that can lead to creased roof panels. Don't get frustrated this roofing season; the Labor Saver's 2 1/2" x 1/4" x 150' rolls take two steps: roll across roof and tack down.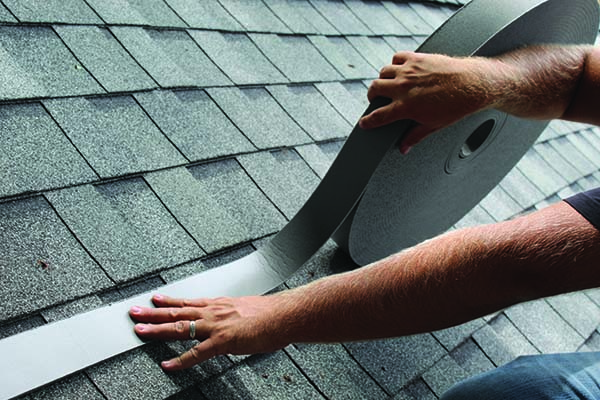 McElroy Metal
Build with the Best. As an industry leading manufacturer of metal roofing, metal siding, and substructural components, McElroy's products are specified and installed on projects ranging from single-family homes to multimillion dollar commercial projects. McElroy Metal's extensive product line paired with our contractor network makes us the ideal choice for any project.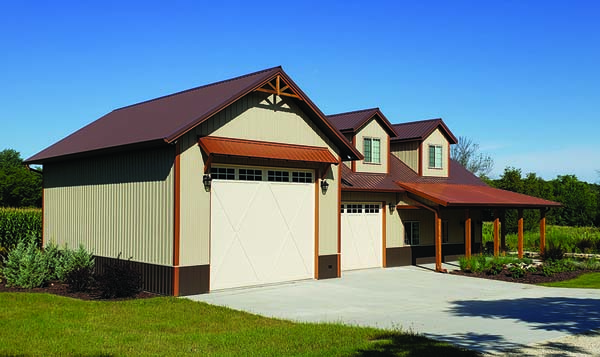 Graber Post Buildings
Graber Post Buildings is excited to announce a new metal profile to our product list. The profile is called the "M-Rib" and is a hybrid between the Standing Seam profile and Ag Panel. It has the unique look and characteristics of the standing seam panel, but installs similar to Ag-Panel with exposed fasteners. This panel is manufactured by our sister company in Versailles, Missouri, Martin Metal. It is produced with the latest roll-forming technology by Bradbury and is available in all of our standard colors.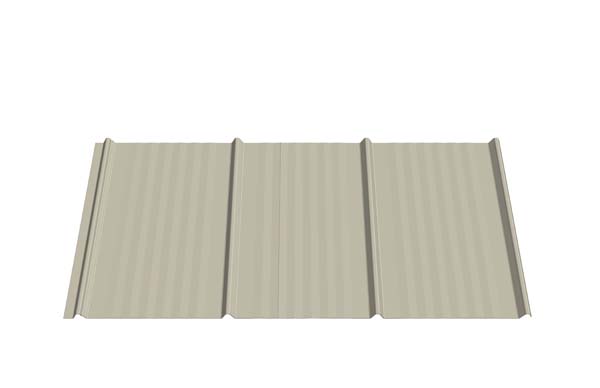 Direct Metals Inc.
Direct Metals Inc. (DMI) distributors offer many choices in daylighting options including profiled and flat monolithic translucent panels. Profiled panels are available in different strength ratings and thicknesses: 1.0mm, 1.5mm and 2.0mm. Custom panel profile-matching technology is available to your customers where DMI creates a custom translucent panel from your CAD drawing (minimum orders apply). All panels are co-extruded with UV protection and offer a 10-year warranty against loss of light transmission due to yellowing and hail damage.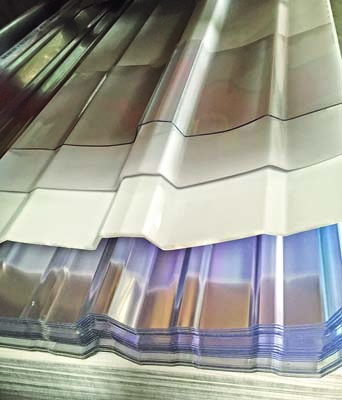 Filc USA LLC
Steel Shield is specifically designed for the installation of steel panels directly over asphalt shingled roofs. The exceptionally durable membrane protects the underside of the steel roofing panels against abrasion due to temperature change expansion. Steel Shield saves the time and money typically spent when applying an additional vapor barrier, while eliminating the need for furring strips. Steel Shield can also reduce the need for walking boards since it is factory applied during the panel production process and shows up installed on the panels. From the makers of DripStop.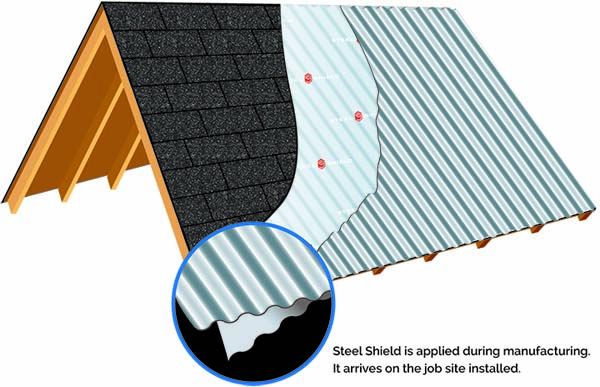 Everlast Metals
A leader in the high-performing metal architectural roof and wall systems, Everlast Metals builds on a foundation of uncompromising product quality. Servicing the New England, Mid-Atlantic, and Midwest markets, Everlast Metals offers an extensive color selection of 24- and 26-gauge steel and .032 and .040 aluminum while maintaining its industry-leading structural and performance testing and commitment to continuous improvement.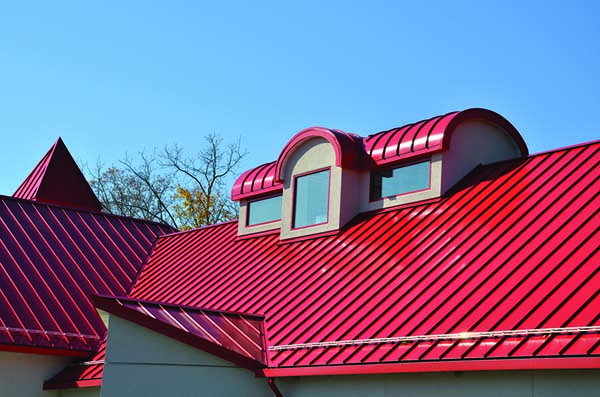 Reed's Metals
For over 24 years, Reed's Metals has been an award winning and industry leading provider of metal roofing and panels systems, post frame, tube buildings and pre-engineered steel buildings. Reed's Metals is comprised of 10 locations including 8 manufacturing sites (3 with IAS Certification) and 2 store-front locations utilizing state-of-the-art technology and fabrication methods for great quality and service, offering same-day availability on in-stock standard roofing orders and supplies, on-site roll forming for standing seam projects and job-site delivery within 72 hours on most projects.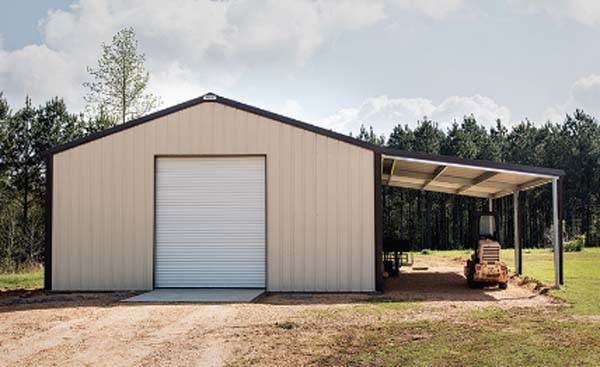 Wick Buildings
With the sale of over 75,000 buildings since its founding in 1954, Wick Buildings is one of the nation's largest producers of post-frame buildings. Wick buildings are wood-frame structures covered with steel panels and/or exterior materials such as brick, block and other types of siding and roofing materials. Working from our production facility in Mazomanie, Wisconsin, we provide design and engineering, fabrication and shipping, and construction.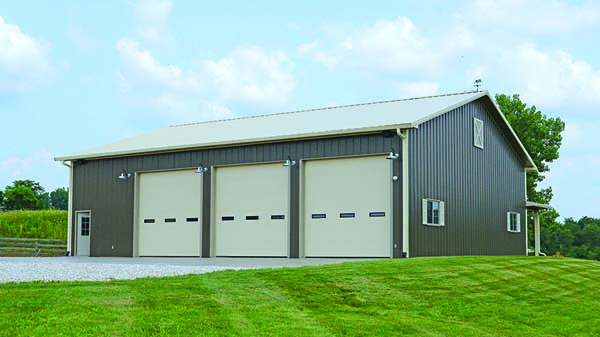 Palram Americas
Palram continues to expand its SUNSKY Polycarbonate Panel line, allowing builders to offer more daylighting and side lighting options to their customers. With Palram's proprietary MetalMatch Technology, Palram can match virtually any corrugated metal panel profile available, with minimal order requirements. Palram also offers a complete line of AG-TUF and DURACLAD PVC liner panels for interior use.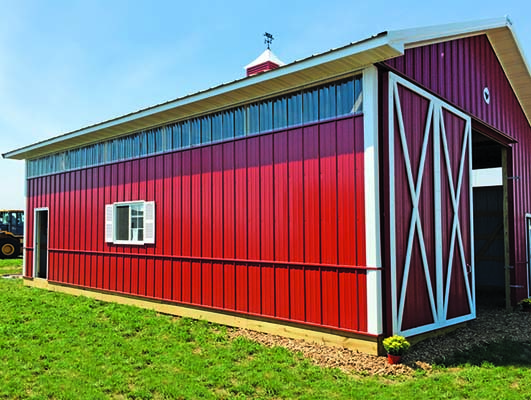 By Rural Builder Staff