PPG Commercial Coatings
For nearly 140 years, PPG has built a strong reputation as a global coatings leader. Our AQUACRON® 200 semi-transparent urethane and Aquacron 100 solid-color coatings deliver excellent exterior protection and exceptional color retention in a variety of pre-mixed colors or over 1,800 PPG THE VOICE OF COLOR® custom hues. PPG delivers more than world-class coatings. Unlike many shed and barn coatings manufacturers, we provide world-class technical support, on-site application training and color matching services.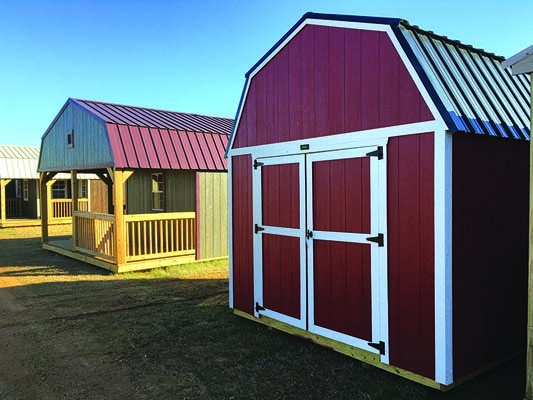 AppliCad USA Inc.
AppliCad has developed software for simplified roof modeling in 3D that results in comprehensive cladding material and labor take-off, client proposals, and job planning. The software creates complete material lists, cutting lists, workshop details, supplier orders, and a labor summary at the click of a mouse button. With 25+ years experience and software in 148 countries, AppliCad knows how to do estimates for metal roofing and wall cladding, including all associated trim and accessory items.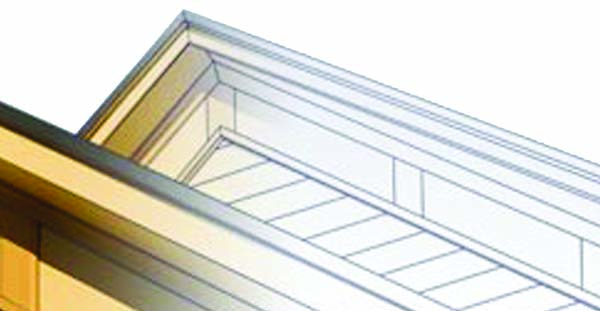 identiGROW
Identify your products — Grow your business! has been proved again and again. Our full color UV printed and specially coated aluminum plates have added a new dimension to identification, one that combines beauty, economy and durability and is a solid choice for both low and high quantities. Samples and a catalog are available. We're real people with real solutions.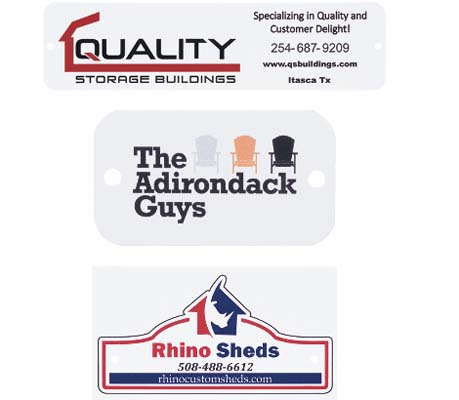 Cupolas by AG-CO
Cupolas by AG-CO are easy to install (only 3 pieces, including weathervane), low maintenance and economical. The cupolas come in 13 different top colors, 13 bottom section colors and 15 different weathervanes. With thousands of combinations, your customers are sure to get a unique and attractive addition to their building!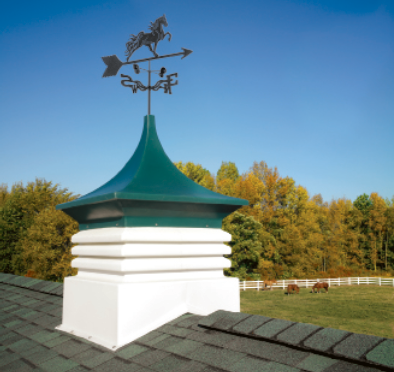 Plyco Corp.
Plyco Corporation's line of cupolas, available in 2', 3', and 4' sizes, adds a finished accent to any building project along with ventilation control. Featuring sides with louvers or windows, the cupolas can be constructed with flat or curved roofs, in colors that match most industry options. Designed to assemble quickly on the job site, Plyco cupolas have a premium base option that eliminates the need to build a wooden base. Cupolas are also offered with a textured finish and a variety of weathervane options.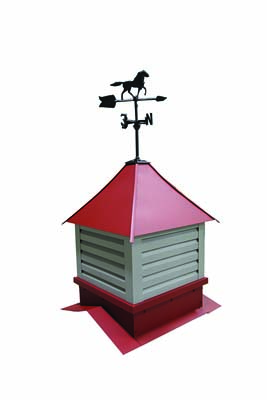 RTO National
RTO National provides Lease Purchase (RTO), simple interest financing, Dealer and Manufacturer Management System software, online and mobile platforms, a host a third-party integrations for websites, inventory modules, and 3D configurators to help retail and manufacturing partners in the shed, carport and steel structure, and HVAC spaces serve their clients, run their business, and succeed. RTO National's strategy, as our tagline says, is Success Made Simple.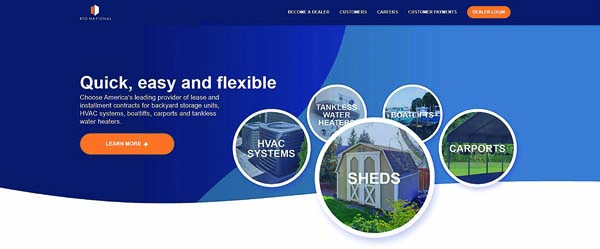 SS Snow Stoppers
SS Snow Stoppers acts as a restraining system that holds ice and snow in place, allowing it to melt away without the fear of sliding off of your roof. When installed properly, a barrier is created that does not distract from the aesthetics of your roof, but is still very effective at stopping an avalanche. RMG Premium and SS G Classic Snow Stoppers are 14-gauge stainless steel and come in 28 powder coated colors to match your roof.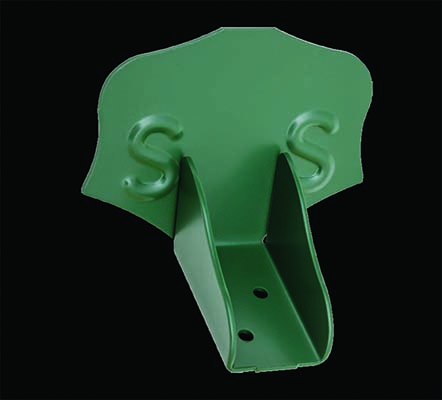 DayStar Systems
Utilizing unique technology, DayStar's completely-natural lighting system for commercial applications directs light through an ultra-reflective shaft, amplifying and dispersing it evenly, without glare and hot spots. This extends the amount of hours electric lights can be turned off, up to 9-1/2 hours per day. The super-insulated light shaft requires no attic support walls and is available in custom lengths. The complete system includes dome, light shaft, insulated steel or aluminum roof curb to match your roof pitch and rib design, ceiling lens and powder-coated color.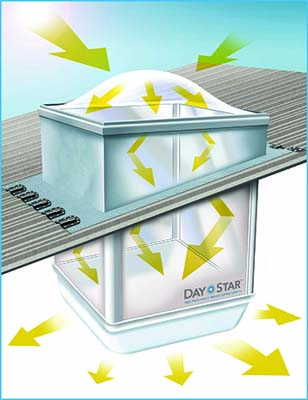 IdeaRoom Inc.
Your customers deserve a world-class buying experience. You deserve a thriving online business. Step up your game with 3D sales tools that produce higher conversion rates, reduced sales costs and higher average sales prices. Solutions for the shed, carport and building industries.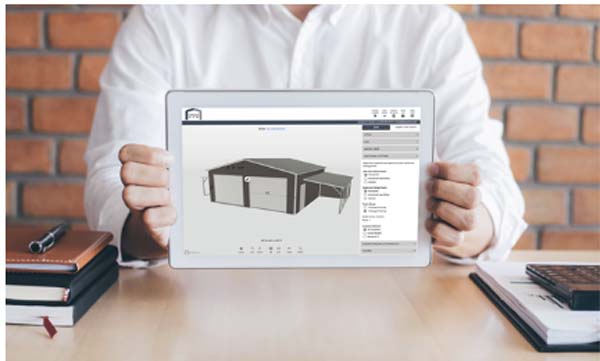 ShedHub
Are you looking for ways to simplify marketing or streamline office tasks? At ShedHub we help growing shed businesses manage their growing pains. Imagine getting back more of your day with a remote assistant, or staying on top of customer service with automated process tracking and customer alerts. ShedHub is designed with both modern and Amish/Mennonite businesses in mind.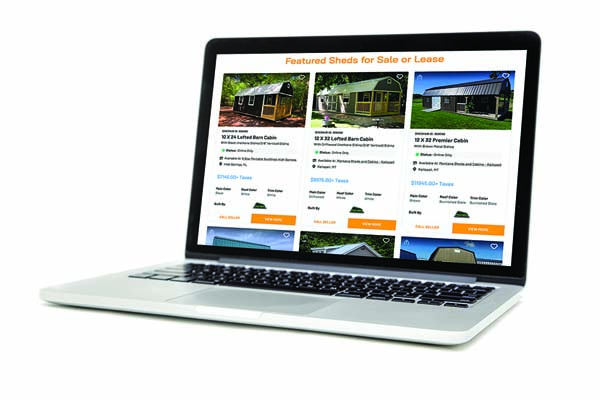 ST Fastening Systems
ST Fastening Systems offers Snow Trax snow retention guards for exposed fastener roofs and the MRC Snow Trax roof clamp for standing seam roofs. The Snow Trax is 16 gauge 304 stainless steel available in more than 20 powder coated colors. Its adhered rubber gasket eliminates the need for additional sealant. The MRC is extruded aluminum, and a colored rail slides through the clamp grooves to provide maximum protection from snow and ice.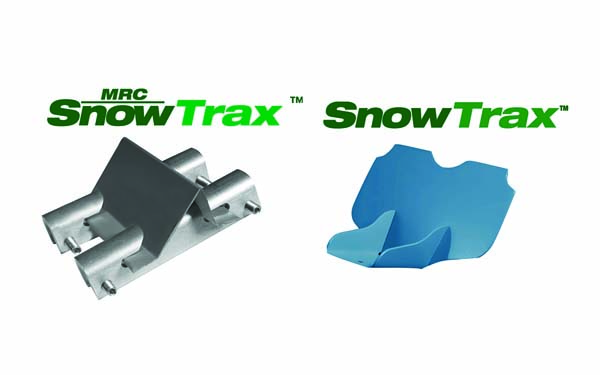 NC Automation
Are you tired of shuffling papers around and trying to keep track of orders and inventory? QB Metal Shop can increase your efficiency while reducing errors. Schedule and manage production and delivery with ease. Integration with shop equipment eliminates the need to enter data twice. Easy pricing tools make price changes a breeze. Demonstrations available so you can see how QB Metal Shop can save you time and money.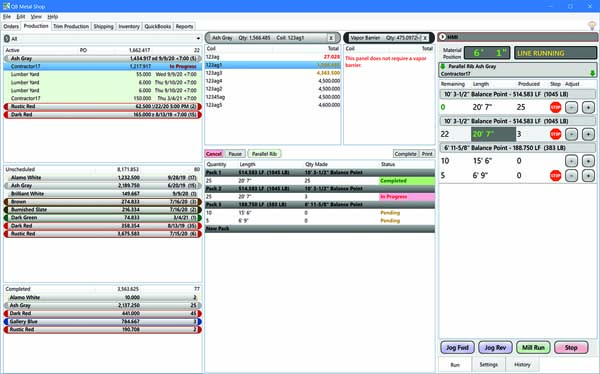 Cardinal Manufacturing
At Cardinal, we're all about making your day easier. Whether it's the Mule 413 with its history of rugged reliability or the Mule 737T with its extreme power and flotation, you'll find the Mule to fit your needs. The new Mule 628T offers 16.6% more power than the Mule 624T, along with several brand-new innovative features. As always, our highly acclaimed service/tech team stands behind our products. We're here for you.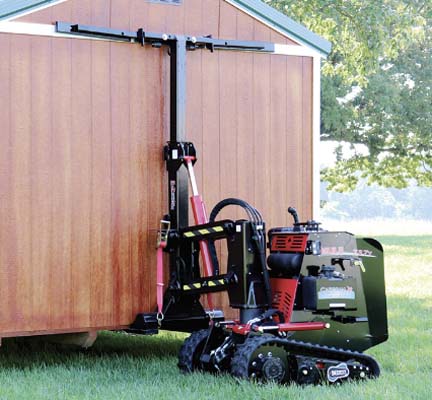 Royal Crowne Cupolas
Royal Crowne is a cupola manufacturer located in Paradise, Pennsylvania. Our cupolas are made with either cellular PVC (vinyl) or Western red cedar. We offer many styles in sizes 18" to 72" square. Our cupolas are a beautiful complement to your home, barn, garage, carport, or shed. Royal Crowne Cupolas can also provide ventilation or lighting to your building, and are a perfect Crowne for your building!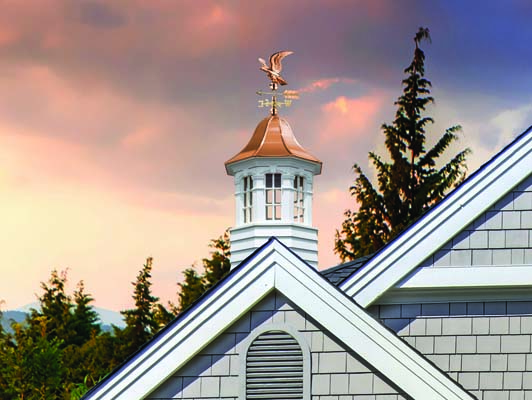 Sherwin-Williams Coil Coatings
PolyPREMIER is a line of multi-purpose polyester coatings formulated specifically to fit the unique needs of the garage, shed, and carport industry. These versatile structures require a coating that can stand up to harsh environments and protect against damage, extreme weather, and fading. This includes optimizing formulations for your fabrication process and key finish performance requirements. As a collaborative partner, we're committed to working with you to customize a coating system to take your product to the next level.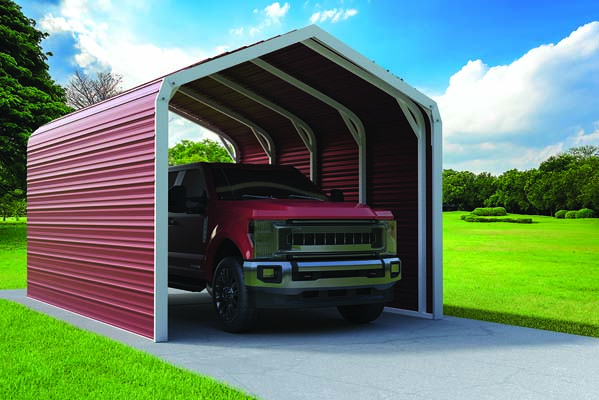 By Rural Builder Staff