The current wood market has many of us thinking outside the box when it comes to framing, decking and cladding materials. In recent research, I came across a couple products that you may not be familiar with. CornBoard™ is an emerging product, while Kebony® has been around a while. Kebony is so high-end, you may not have given it much of a glance. Knowing more about these products will allow you be able to honestly say, "Hey, have you heard about … ."
CornBoard
The CornBoard product first came to my attention late last year when a news release crossed my desk announcing the building of a new manufacturing plant in rural Sac County, Iowa. (See Garage, Shed & Carport Builder, January 2021, p. 12.) Although there have been setbacks in building the 50,000 sq. ft. Northwest Iowa manufacturing facility due to delays in getting construction materials, progress is still being made. The new plant will employ 30 people and will be dedicated to manufacturing pallets.
As a reminder: CornBoard, made by Corn Board Manufacturing, Inc., is a pressed wood alternative that is made from corn leaves and husks and resin, and is bonded under heat and pressure into a corn-based composite board material similar to OSB.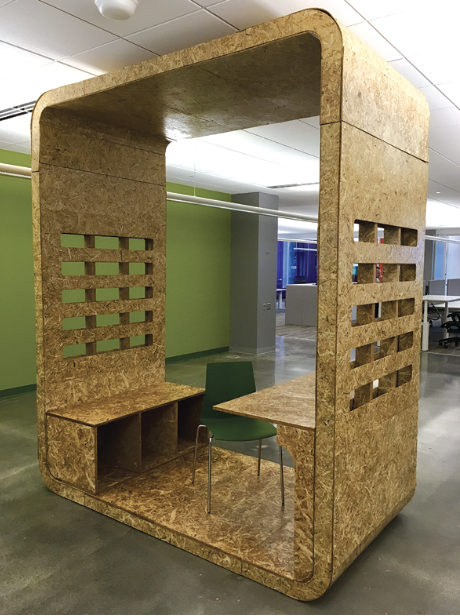 Don't Say 'It's OSB'
The corn stover composite material is fire resistant, mold resistant, and water resistant. Lane Segerstrom, CornBoard CEO, made it clear that while CornBoard looks like OSB, it doesn't have the same properties. "We engineer the board based on the application," he explained. "We ask, 'What is this board going to be used for? What does it need to have in it so it functions at its maximum capability?' For example, the composition created for cabinetry will hold up to a screw pull, while the composition for flooring will be something different."
Developing Uses
Manufacturing for use in recreational products over the last several years out of its Stratford, Texas, research and development lab/prototype facility has allowed the company to fine-tune its process and formulas. Segerstrom explained, "We've been making CornBoard on a small scale for almost 10 years. We started with skateboard decks and long boards. It was a great way to test the material and introduce it. Then we went to cores of skis and snowboards; we've been doing that for six years now."
The company is currently manufacturing pallets as it develops formulas and compositions for more uses, including structural building materials. The CornBoard pallets weigh less than those made of wood but have the same structural integrity. Strength tests indicate the material can hold its own. Segerstrom said their regular 3-stringer pallet achieved just under a 6,000-pound rating; it broke at 11,942 pounds. "Its potential as a building material and furniture is great. If you can make a pallet that strong, you can probably make a wall," he said.
His crew built an 8' x 8' test shelter for the Telluride Institute Ideas Festival. "We asked ourselves, 'How do you create a small little shelter … a cabin in the woods sort of thing?' We built a test shed. It had two bunk beds, a little table down below, windows and a door. It was all about how do we make something 8 x 8 feet where you can get out of the weather." The framing, sheathing, flooring, and bunk beds were all made from the corn stover composite material. "It was the first example of CornBoard being used as a building material in a structural sort of thing," he said.
"We were excited about the shed project. Once fully developed, CornBoard will be used as sheathing," he continued. "As a finished wall panel it will need the right coating. That's going to take some time with research and development, but it has potential. It has a natural, really cool look to it."
Segerstrom said he has taken other products to market, but "this one is the most exciting. It ticks a lot of boxes: We can help the farmer with a consistent check. We can go into a small town and put up a facility, creating an opportunity for jobs, and we're taking strain off the environment by utilizing material that is environmentally friendly."
"We're seeing opportunities to have big impacts in small towns in rural America. Bringing manufacturing back to America is really, really good for the American people; innovating, making, and using things that we create is really important. To be a layer in that is really exciting."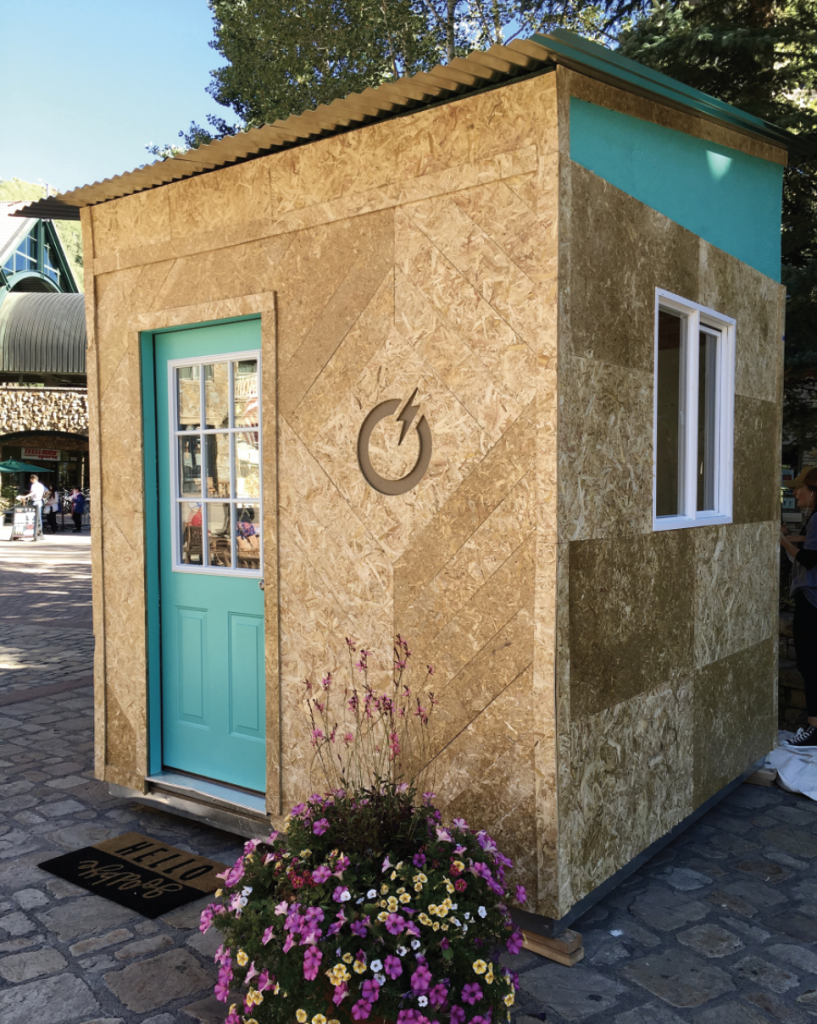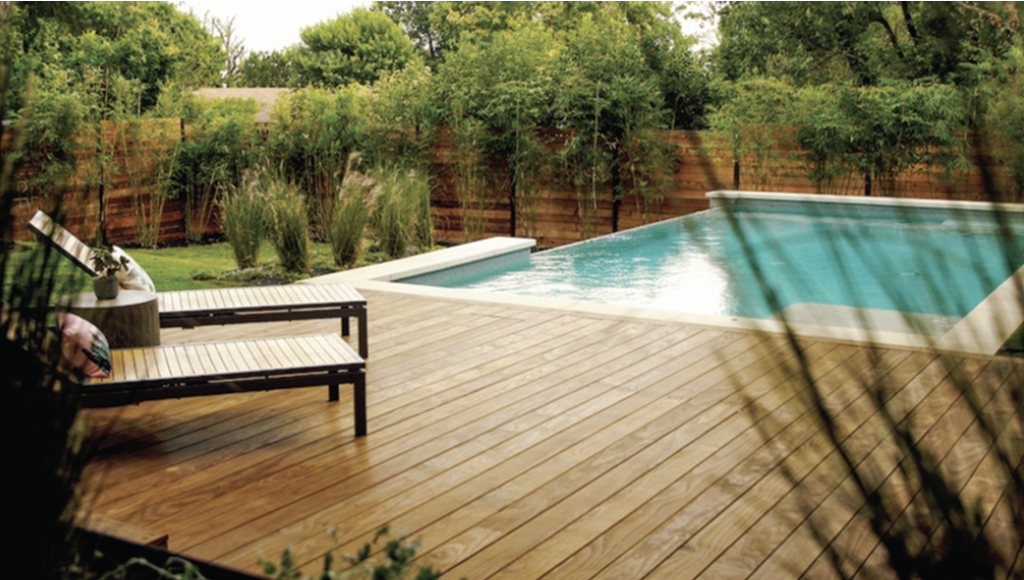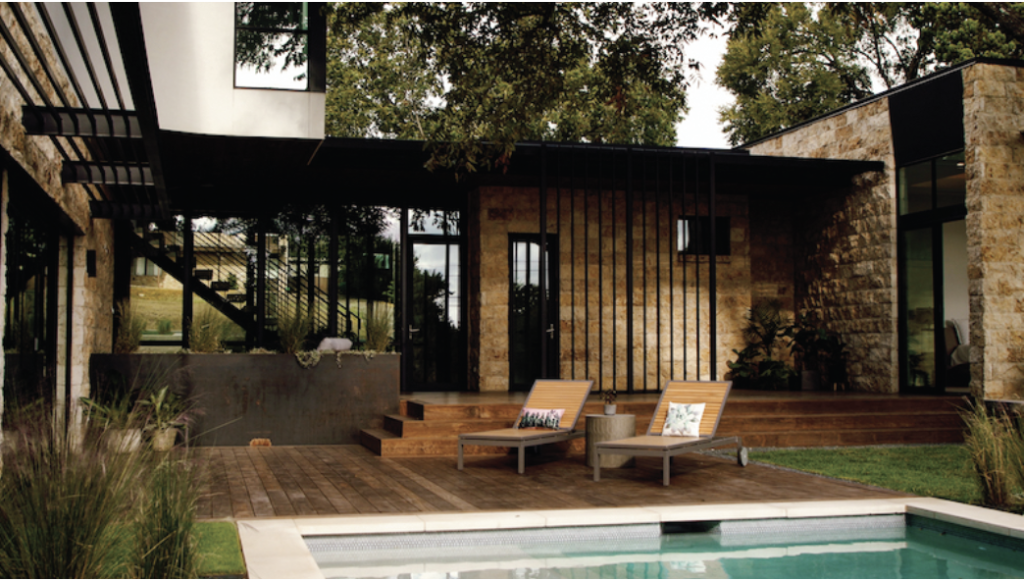 Kebony
Kebony is a high-end modified wood that was originally developed in Norway. It has been available on the US market since 2014. Kebony US Director Andy Hehl explained modified wood is created by "permanently altering wood's behavior with a scientific process."
To create the modified wood, the company uses a patented and proprietary modification process called furfurylation. During the process, furfuryl alcohol, which is derived from agricultural plant waste, is injected into sapwood cells. Heat is then added; that initializes the polymerization action, which solidifies the chemicals inside the wood fibers and yields a stable, hard, and durable wood material that is resistant to decay, fungi, insects, and other microorganisms.
Pine only takes 30 years to mature. "It is very porous because it grows very fast. By modifying the pine you give it the same attributes as slow-growing hardwoods – hardness, density, and stability," Hehl explained. "You can use the Kebony product anywhere you can use outdoor wood and it's not going to rot like typical, untreated pine."
After modification, the wood looks like tropical hardwood and, when left unfinished, it fades to a silver-gray color. The speed of the graying process depends on exposure, conditions, and type of application. For example, a deck installation will fade more quickly than a siding installation.
The modified wood is also more stable than natural woods. Hehl said, "It does everything natural woods do" [i.e. warping, twisting; swelling and shrinkage due to changes in relative humidity], "but to a lesser degree. It still has those characteristics, but they're not so dramatic."
High-End 'Pine'
Kebony is a premium product and is expensive. The company uses Radiata or Southern yellow pine for its premium Kebony Clear product, and Scots pine for its Kebony Character product. Although Kebony is made from pine — traditionally one of the less costly woods — the pine for these products is sourced from New Zealand and Scandinavia. "It's for high-end use," said Hehl.
If your client has the budget for it, there are a lot of uses for modified wood. However, because it's so expensive, it's not used in situations where it's "hidden away," such as framing. "You can use it in decking, cladding, furnishings, cabins, sheds … you can use it anywhere you would use an outdoor wood where you want low maintenance and outdoor wood beauty," he said.
It can also be used indoors, like in laminated timbers. "You can laminate it, but it's very expensive so most people don't do it," he said. "Most people will take a less expensive wood and wrap it to look like a solid timber."
"Kebony is about as hard as domestic hard maple," he said. "It's hard, but not so hard that it's difficult to work with. You want to predrill and use stainless steel fasteners. Anything other than stainless steel will get a dark discoloration in the fastener area [due to the metal reacting to the furfuryl alcohol]."
Stainless steel fasteners also last longer, so they will keep pace with the modified wood. "Kebony is such a long-lasting product, with a lifespan of 50-75 years (or 75-100 years as cladding), builders should use fasteners that are expected to last at least as long," he advised.
Keep your eyes peeled for new and emerging product developments as the availability and prices of "common" building materials fluctuate.