Increasing Your Bottom Line By Selling Upgrades
by Carol J. Alexander
Every professional builder has felt – or is feeling – the pinch caused by spiking lumber prices, which have more than doubled since the onset of the COVID-19 pandemic. Add to this the need to comply with distancing regulations in your manufacturing facilities and increased employee absences due to exposure regulations, and your building prices have gone up as well.
"We've had to raise our prices about 20 percent," says Vernon Ulrich, sales manager of Golden State Buildings in Sanger, California. "Which has negatively impacted our sales numbers."
When you're struggling to sell any buildings at all, you wonder how you can upsell your customers on accessories and upgrades. Believe it or not, you can. And, by selling add-ons to the buildings you've already closed the deal on, your sales increase with less effort.
"All those little upgrades bring an amazing amount of profit to the sale," Ulrich says.
Is it an upgrade or an accessory?
Building upgrades are functional items that improve the performance or usability of the structure. Upgrades include an electrical package, metal roof, or premium siding.
An accessory is, for the most part, cosmetic. Popular accessories include cupolas, shutters, and window boxes. Workbenches and ramps, since they are functional but not always necessary, could be classified as either an upgrade or an accessory. Regardless of the name, it's an opportunity to show your customer how it will increase their enjoyment of their shed and make their life easier, and by selling the improvement, you increase your profit margin.
Depending on the end-use of the building, sometimes upgrades sell themselves. A backyard home office requires electrical and HVAC services, for instance. In an area with concrete foundation requirements, you may consider including concrete slabs in your offerings, depending on the skills, labor and materials at your disposal.
Thomas Slack, manager of Shed Windows & More in Longs, South Carolina says that accessories often sell themselves, too. For that reason, he works the upsell of these items into the normal sales process.
What the Sales Process Looks Like
Listen to the customer
Before showing a new customer model buildings or making any suggestions, discuss with them how they'll use the building and what they hope to gain from it. "Pay attention," says Ulrich. Then, you'll be able to see how the building will solve their problem today, and in the future. Questions you should ask include:
• What do you plan to use the building for?
• Are you looking for something basic that will be out of sight? Or are you looking for something that will add a decorative look to your backyard?
Identify the customer's needs
During this conversation, listen for needs the customer may not realize they have. For instance, they want the building to store lawn equipment but haven't mentioned needing a ramp. "Don't be afraid at this point to steer the conversation," says Ulrich.
• Will your shed be visible from your back patio? You could dress it up with some decorative hardware, shutters, or a flowerbox. Would you like to add any of these options?
• You mentioned you plan to store a lot of boxes and small things in this building. How would you like to add some heavy-duty shelving to keep your things organized?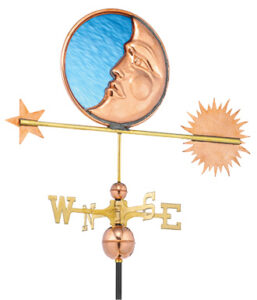 Appeal to the customer's sense of community
In the discovery process, it's important to find out where the customer lives. If they live in an upscale neighborhood with a homeowners' association, they need to check the association's rules regarding accessory buildings. Some HOA's require particular colors, types of siding, and roofing material. If not, ask them what their neighbors' properties look like. If their neighbors' accessory buildings are fairly elaborate, your customer will want theirs to fit in. Explain to them that a plain utility shed will look out of place if it doesn't match or complement the style of the residence. It will also look out of place if the mini buildings in their neighbors' backyards have upgraded roofing and siding and ornamentation like shutters, cupolas, and window boxes.
• Have you checked your HOA requirements for outdoor storage buildings? Do you have any limitations?
• Since you want something that looks nice, a metal roof would add a beautiful touch to this building, especially with this color combination. (Have samples with color combinations ready to show them.) Would you like to add that option?
Ask the customer their budget
Knowing the customer's budget gives you a starting point when showing them choices of both buildings and upgrades or accessories. If they aren't sure what they want to spend, or won't tell you, be sure they understand you only want to sell them what they need, nothing more, suggests Ulrich.
• What is your budget for a mini building? If you're unsure, do you have a range in mind?
• I want to stay within your budget, but I also want to meet your needs. Let's look at a few options, then we'll design what best suits both.
Show the customer the best option for their needs, regardless of their budget. "Don't start with a base model, at the lowest price point, and then add on," says Slack. "Because then the customer fixates on that low price point." He suggests beginning your tour of the sales lot with the luxury model, the building that will most fully fill their needs. Then, follow up by showing them something with fewer upgrades.
When you take away the options, the customer experiences a feeling of loss. They then view the options not as an added expense someone talked them into, but as something they chose.
Demonstrate value
Present the upgrade as a solution to the customer's problem. For instance, a customer wants to use the shed for his occasional woodworking hobby but doesn't want to include an electrical package. So you ask, "How much more likely are you going to use your woodworking shop if you don't have to run extension cords for your lights and power tools? How much more satisfying will your hobby be if you can skip that step."
Paint the picture for the customer that the upgrade isn't an electrical package, a means to provide power, but a motivation to pursue a hobby. The power not to run a lathe, but the power to help them follow their dream. At this point, when the customer chooses to purchase the add-ons you become, in their eyes, the problem-solver in their buyer's journey rather than just another sales professional.
Demonstrate the future benefit
Point out the immediate and future benefits of portable shed ownership to your customers. A specialty mini building, such as a backyard office or workshop, will solve their additional workspace problems now, and in the future, if they should decide to sell their property, they can either take their mini building with them or possibly include it with the real estate. Let your customer know that if the mini building is clearly an asset to the property, real estate professionals and potential buyers will take note of it.
Staying with the backyard office example: Perhaps a work-from-home customer hesitates to pay for the home office package because they plan to sell in the near future. This is your opportunity to point out that their property would be more attractive to small business owners, freelancers, or others who work from home if the building has all the upgrades in place to make working from home a seamless experience.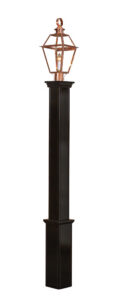 Additional Tips for Upselling
Before and after: To appeal to customers who need a backyard home office but are hesitant to pay for the upgrades, Slack suggests building a luxury model and using it for the office on your sales lot. However, he suggests finishing only half of the building so the customer can see the contrast. "It gives them the WOW factor," he says.
Display the options: If you run a sales lot only, and aren't the manufacturer who can build designer models for customers to see, Slack suggests having accessories on display in your office. When a customer can see a window box, shutters, or cupola, they're more apt to buy.
Keep inventory on-hand: Another tip Slack recommends is to create opportunity for spontaneous sales. Have the inventory on-hand, not just samples. If a customer has to wait six weeks for that cupola, he says they're more apt to pass.
Plan for impulse buying: Steve Fisher with Royal Crowne Cupolas, a Pennsylvania manufacturer of cupolas and lamp posts, offers another way to capture those last-minute sales. "Carry a cupola along with the delivery," he says. "After the building is set up, let the customer know you can install it in a matter of minutes." The same could be said for other accessories the homeowner may have hedged on.
Strategically organize your sales lot: Ulrich recommends mixing basic models with the optimized models on the lot. "That way customers can see the difference," he says.
Offer bundle discounts: Offering packages, like the home office or barn package, makes the shopping experience easier and streamlines production. But even with packages, you still get the customer who wants to add and delete, says Ulrich. So, he suggests offering a discount for a bundle of a set number of options.
According to Ulrich, shed sales have gone up and down during the past year. He says he's had to pivot Golden State's marketing strategies in order to offset the fewer sales. But overall, he's optimistic. You should be, too. GSCB
Carol J. Alexander writes feature articles, website copy, case studies, and more for the home remodeling and building industry. Notable clients include This Old House, Chicago Faucets, and BobVila. She lives in the beautiful Shenandoah Valley of Virginia.