In 1996, Willis Miller began creating metal stampings and forming metal components for garage doors. Miller had worked in the garage industry since 1981 and he saw the demand and decided he could create a company that could meet it. At first the components were built for C.H.I., a local garage door manufacturer.
In 2008, during a lull in the industry, Miller was able to pick up equipment including a rollformer, panel stamping press, and metal punches; machinery that enabled them to expand into door fabrication. They began producing shed doors along with high-end molded fiber glass (that they had been producing earlier) and all-glass doors for C.H.I., which is still a primary customer for the company.
The Company Today
Kevmar consists of the Miller family along with a much-appreciated group of production personnel. They feel privileged to be working with an exceptional group of employees and customers and they have experienced great growth in the last few years.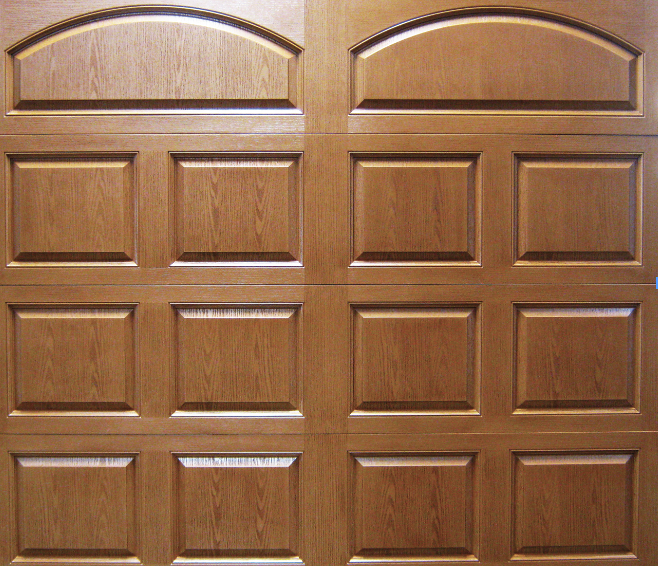 The area they are in is a good manufacturing area, Miller says, a hardworking community where you can get help if you need it.
"We rely more and more on the know-how and experience of the production personnel as the growth of door models adds to manufacturing complexities," Miller said.
Miller is happy with the niche Kevmar is filling; they fairly typically sell to accounts that are not serviced by major manufacturers.
"The shed industry overall is vibrant and healthy. We sell direct to the shed manufacturer as well as post-frame supply houses and to door installers as an add-on line," Willis said.
One of the great advantages of shed doors is that many doors are interchangeable, and they are shipped in 5-pack stackable packs that are fork-lift friendly. This makes deliveries and handling by the customer as easy as possible. Tracks and springs are wrapped up in one bundle for added convenience, and doors are delivered on curtainside trailers.
Kevmar is located in rural Illinois and their regular route includes most of the Midwest: Ohio, Indiana, Michigan, Missouri, Kentucky, Iowa, Wisconsin, and part of Tennessee. The company will ship items beyond the Midwest depending on volume.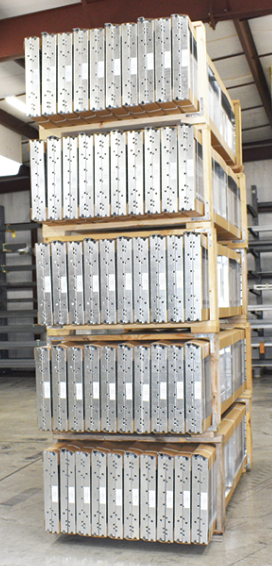 They have been gradually adding more colors, more window options, and are in the process of adding a new model to a current series of doors.
Difficult Times
"The pandemic was obviously tough on everyone," Miller said. "Our biggest concern was the huge uptick in demand, yet the materials were hard to come by, particularly springs. We were working with three different vendors and they were having severe lead time issues. We were forced to turn potential customers away."
Turning people away goes against the grain for Miller. They took names and contacted those prospective customers once lead times had improved. They have opened many new accounts, and between those and their previously existing customers, business is booming.
Blessings
Kevmar customers and employees have been a blessing, helping the company determine what improvements are needed and aiding in their growth, according to Miller.
"Perfection is a worthy goal, if unattainable," Miller said. "We enjoy trying to produce better products and processes to make things easier for everyone.
The future of the door industry looks good. Miller says that shed door sales are solid; not as strong as pandemic levels, but they are back to pre-pandemic levels and conventional door sales are picking up as well.
"We thank the Lord, Kevmar employees, and our customers for bringing us this far," he said. "Although challenges pop up daily, if we follow the Golden Rule (Matthew 7:12), blessings often follow." GSCB