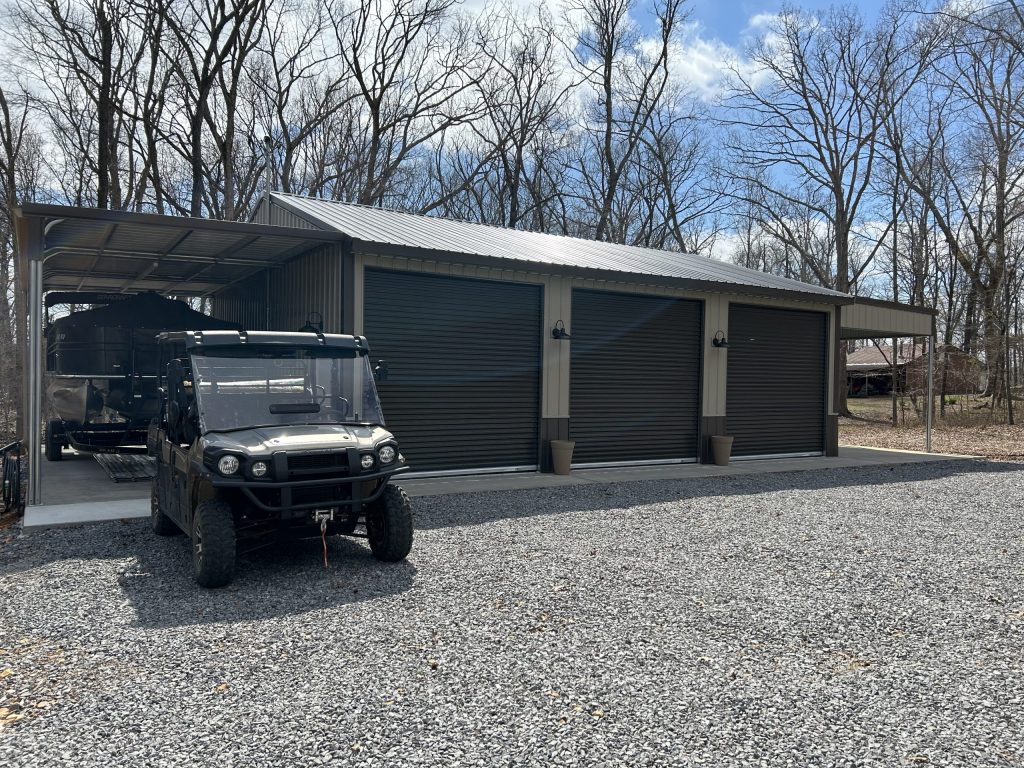 Building Specs
MEASUREMENTS: 30'x36'x12′
ROOF PITCH: 4/12
DOORS:
Big Doors:
10×10 Janus International 650 Series, Bronze, Insulated, 26 ga.
Entry door: Harvard AS3 3'x6'8″
FASTENERS: Supply Technologies, color-matched 1″ Tek 5 self-drillers
INSULATION: rFOIL Double Bubble
ROOFING PANELS: Porta Grace PG Rib 29 ga., antique bronze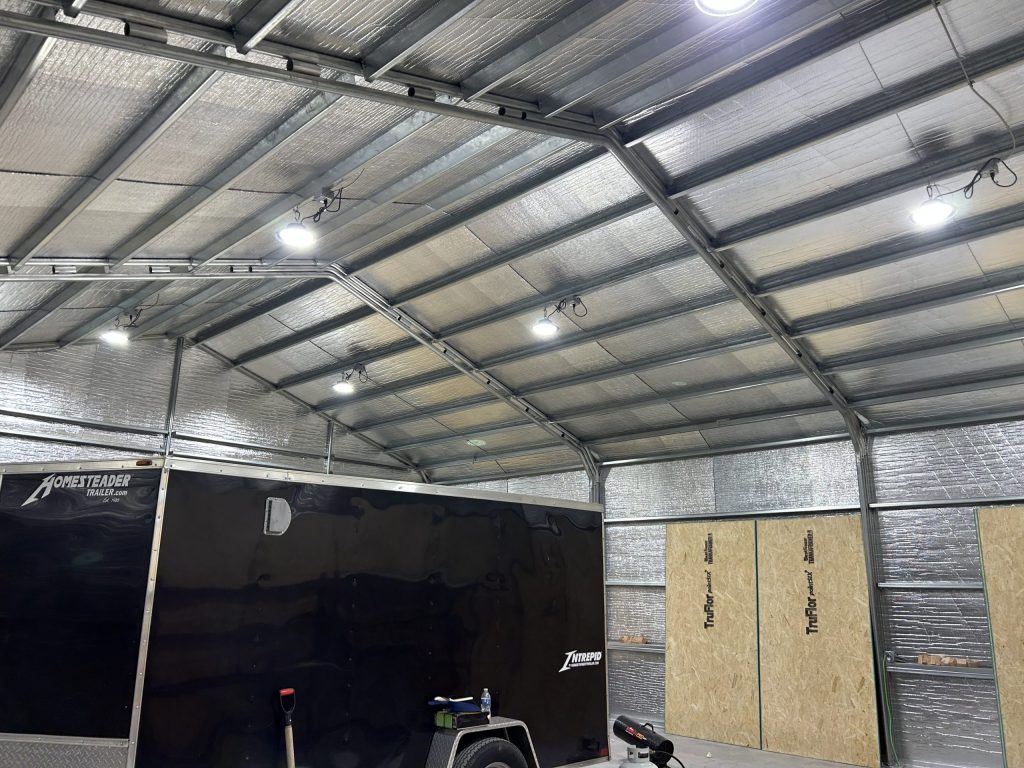 VENTILATION: Solid PG Rib
WALL PANELS/SIDING: Porta Grace PG Rib 29 gauge, Clay 3′ Wainscot, antique bronze
MISC.: 12'x30′ lean-tos, 1′ overhang on eave walls
This residential, detached, multi-use garage was built primarily for storage and as a workshop. It also stores a boat. The big doors are insulated, increasing the versatility of this beautiful building.