Hey Y'all! While you're in Greenville for the Garage, Shed and Carport Builder Show, you will want to enjoy some down-home hospitality and take advantage of what the city has to offer. When it comes to Southern hospitality, there is no better place to start than with good eats!
Life Is Short… Let's Start With Dessert!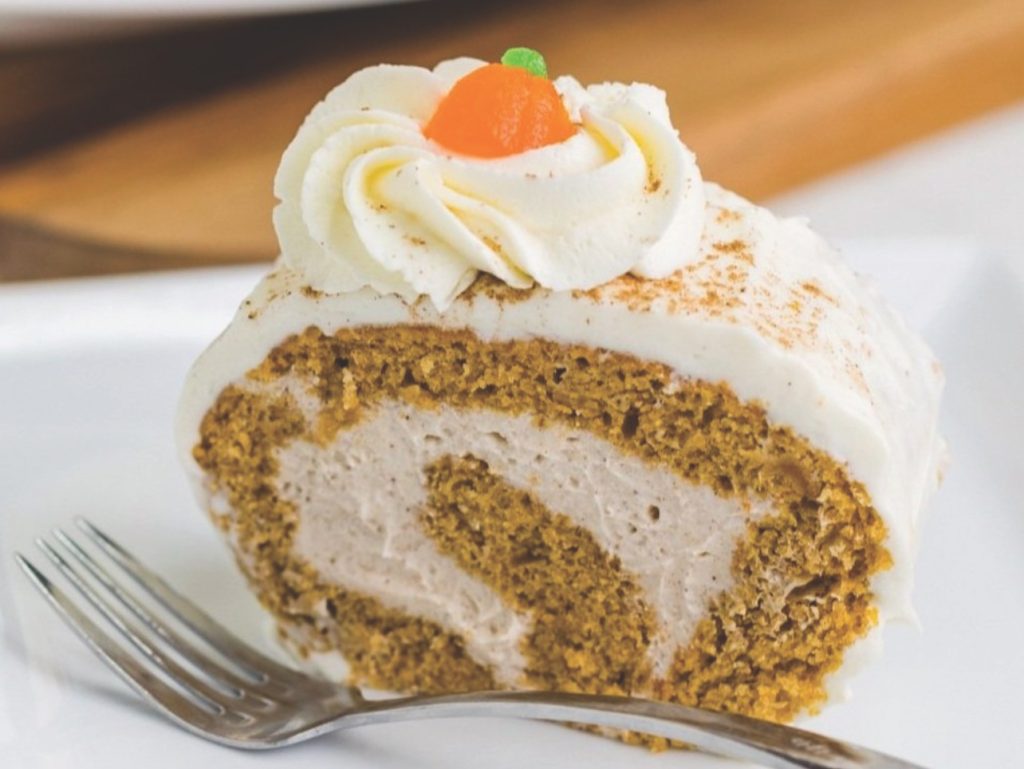 Old Europe Coffee & Desserts
This coffee house and bakery has earned five star ratings from hundreds of visitors. One look at their offerings and it's easy to see why. You'll find everything from a morning croissant to tiramisu fresh from the bakery. Order your favorite coffee drink to accompany it. You can even indulge in a glass of wine or champagne.
716 S. Main St. • 864-775-0210
Kilwin's Chocolate, Fudge & Ice Cream
Known for down-home confections and ice cream, made fresh from premium ingredients and original recipes. Treats include chocolates, confections, truffles, cremes, candy, caramels and Mackinac Island fudge.
https://www.kilwins.com/stores/kilwins-greenville
220 N. Main St. • 864-241-2003
Breakfast, Lunch & Dinner
With The Whole Family!
Tupelo Honey
If you are looking for a place that invites you to don your Sunday best, yet offers Southern dining from scratch that the whole family will enjoy, Tupelo Honey is for you. Kids can munch grilled cheese or waffles, while adults enjoy shrimp and grits or bourbon peppercorn glazed meatloaf. Everyone will love the fried chicken.
1 N. Main St., Suite T • 864-451-6200
Trio- A Brick Oven Cafe
For pizza people rave about in a warm and lovely environment, visit Trio. Their menu includes pasta choices for children, calzones, gluten-free options, salads, soups, beer, wine, and more.
22 N. Main St. • 864-467-1000
The Dixie Family Restaurant II
When you want to take the kids for a casual meal, but you want more choices than hamburgers, head out to The Dixie Family Restaurant. Choices include honey baked ham, grilled lemon pepper chicken breast, and fried country style steak along with macaroni and cheese, cole slaw, apple sauce, and more. They also offer breakfast for dinner on Tuesday and Thursday nights!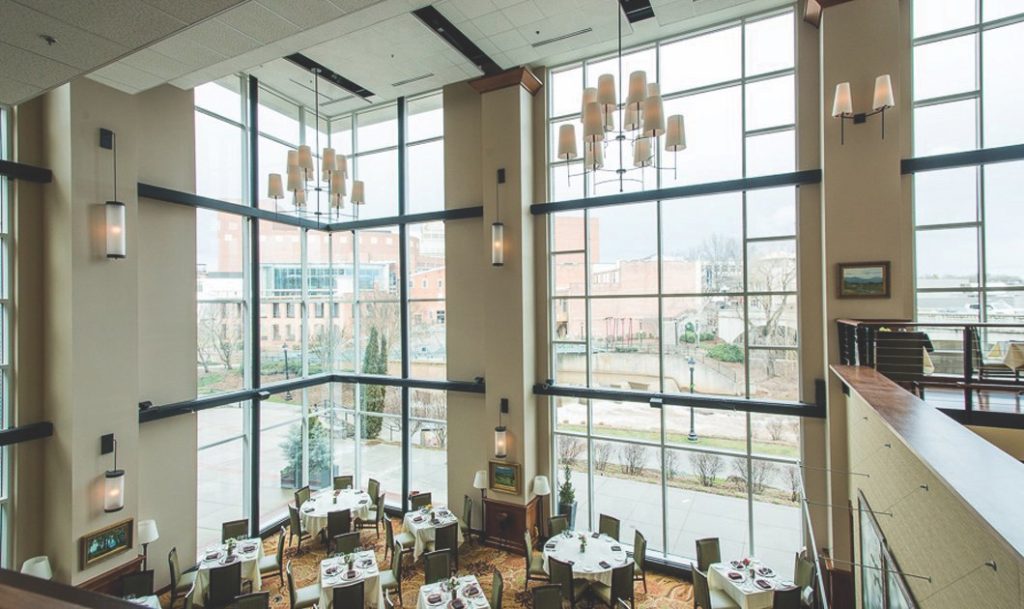 22 N. Main St. • 864-349-1730
Fine Dining
Hall's Chophouse
The striking and elegant setting with riverside views is the perfect place for steaks, seafood entrees, heritage pork chops, and more. Accompany your meal with cocktails from the full bar service.
www.hallschophouse.com/location/halls-chophouse-greenville
550 S. Main St. • 864-335-4200
Fun With The Kids!
The Children's Museum of the Upstate
Unique, interactive exhibits for visitors of all ages are presented. Kids can build dams and float toy ducks and boats in the Reedy River Bend, play guitar in the Garage Rock exhibit, build skyscrapers in the Construction Zone or host a news show in the WTCM broadcasting studio. The Toddler Lily Pond is great for younger children. The on-site cafeteria is stocked with kid favorites.
The museum is about a mile north of Falls Park. Parking is available in the public lot adjacent to the Hughes Main Library on Heritage Green.
300 College St. • 864-233-7755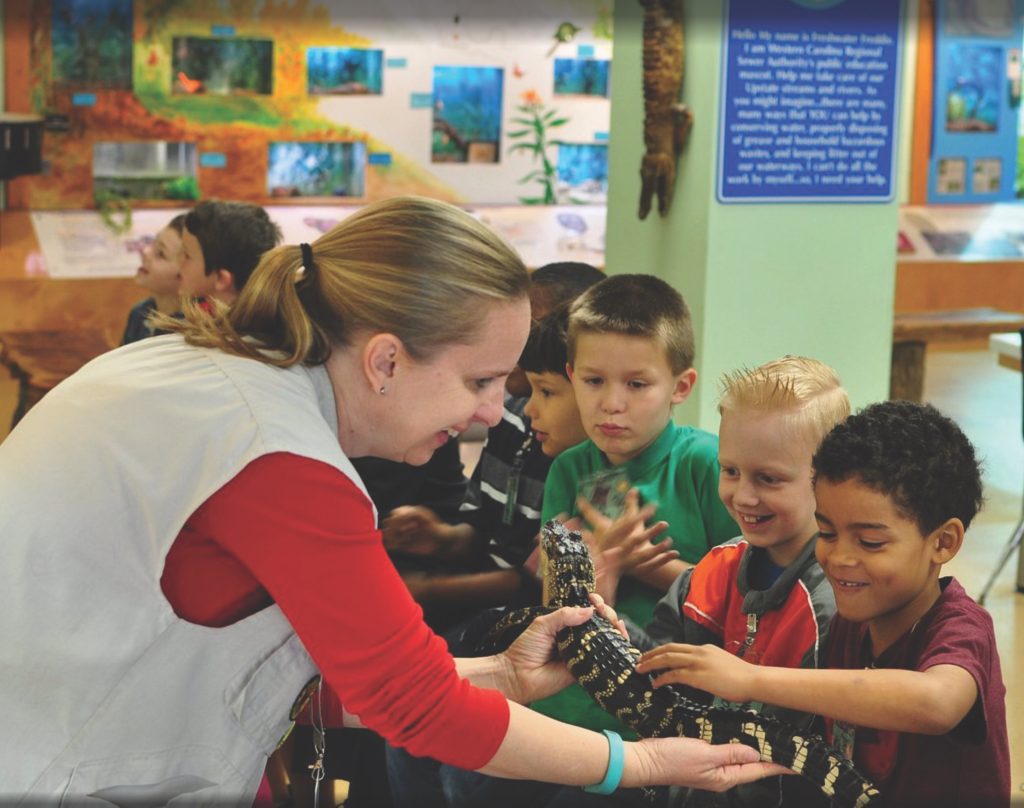 The Roper Mountain Science Center
Explore, imagine, and grow at the Roper Mountain Science Center! Through an array of state-of-the-art exhibits, kids' imaginations are nurtured and STEM learning is enhanced. Areas of discover include the Butterfly Garden, Dinosaur Trail, the Hooper Planetarium, and Environmental Science and Sustainable Living.
402 Roper Mountain Rd. • 864-355-8900
Falls Park On the Reedy
Depending on the weather, you may want to spend some time at this amazing park. Features include the unique Liberty Bridge allowing strollers to walk over the riverfront for great views of the falls. Inviting paths wander past gardens, mill ruins and to the Furman Overlook, a bluff overlooking the river.
601 S. Main St. • Phone: 864-467-4350
History
Museum and Library of Confederate History
Don't let the building fool you, this small venue is packed full of an amazing collection of Civil War weapons and documentation. Visitors come away educated and amazed.
Hours are Mondays, 10 a.m.-3 p.m.; Wednesdays 10 a.m.-3 p.m.;
Fridays 1-9 p.m.; Saturdays 10 a.m.-5 p.m.; Sundays 1-5 p.m.
15 Boyce Avenue • 864-421-9039
Night Life
Group Therapy Pub & Playground
This adult playground is the place to go if you are ready to play! Axe throwing, wacky mini golf, and ping pong are just some of the games. Snacky foods are available as well as wacky cocktails including Monster Smash, Cosmosis, and a Staycation.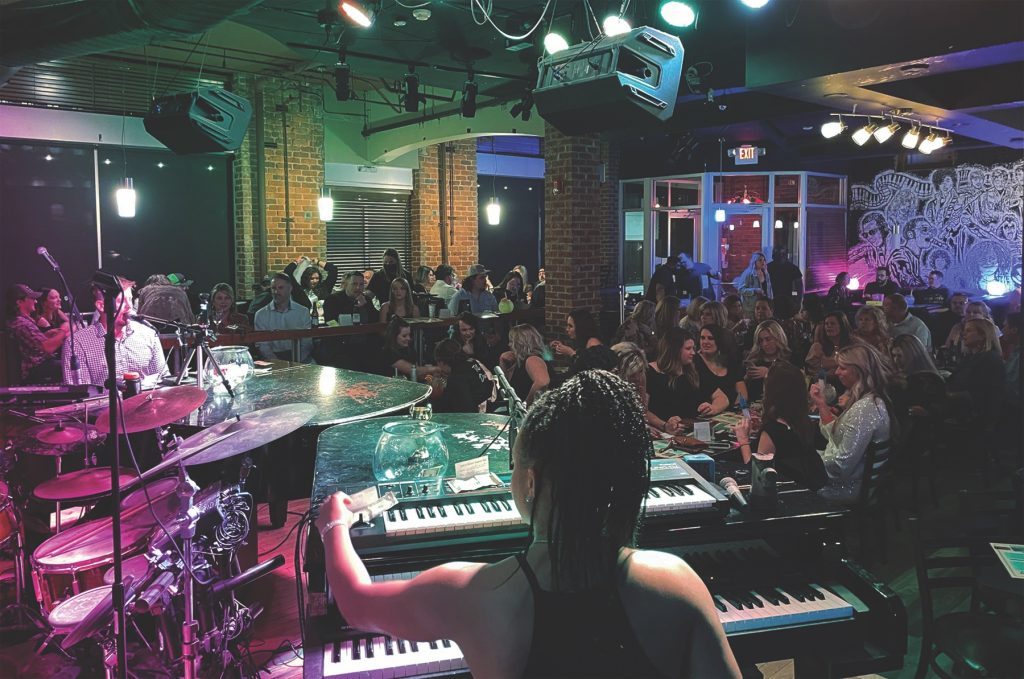 www.grouptherapy.fun/contact–us 
320 Falls St. Suite G • 864-284-4333
Jack n' Diane's Piano Bar
This live music venue is a hit! The piano players play a variety of genres and the crowd tends to sing along. Sandwiches, burgers, and appetizers are on the menu along with beer, wine, and a variety of cocktails.
115 N. Brown St. • 864-509-6414