By LP Building Products
Prior to the COVID-19 pandemic, it's safe to say the top way to use a shed was for storage. Most homeowners considered sheds to be the ideal spot for gardening equipment, outdoor toys, holiday decorations and other items that weren't used on a daily basis. While sheds are still used for storage in many cases, alternative-use sheds continue to take center stage. 
Builders, then, must consider products that help make their structures more comfortable, stylish and livable when they are being used for other purposes. Let's take a look at how sheds have become more than a storage option and review how shed builders can meet their clients' needs with options that make their structures cooler and more comfortable.
Sheds on the Rise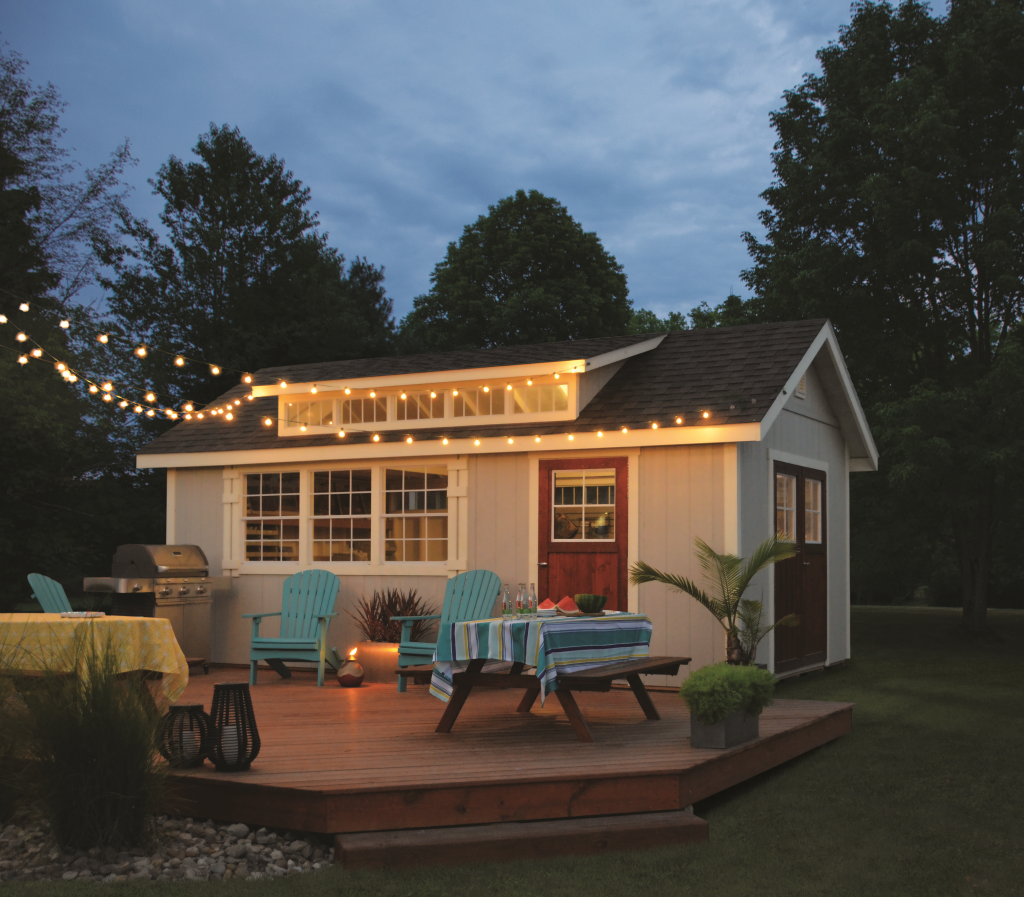 More than any other factor, the COVID-19 pandemic changed the way homeowners think about sheds and their possibilities. According to ShedPlans® [https://shedplans.org/], worldwide search interest in office sheds increased dramatically in 2020, compared to statistics from 2019. In fact, from March through May 2020, worldwide searches rose by 72% compared to the same period in 2019. Searches for shed builders also increased as the pandemic's effects continued to be felt.
USA Today also profiled the main impact of the pandemic [https://bit.ly/3pKD3Dh] when it came to sheds: working from home. Without home offices in the picture before the pandemic, many found themselves making it work with laptops at the kitchen table, on the couch or in their bedrooms. Working from home also included children, as many had to complete schoolwork from home or shift to homeschooling entirely. For a more long-term solution, sheds became a great option for creating the space and environment necessary to adapt.
Thinking Beyond Storage
The pandemic elevated alternative-use sheds primarily for office spaces, but homeowners are finding many possibilities for ways to use their sheds. If they're looking for ideas, a quick online search yields an endless supply of options to browse.
Beyond office sheds, dedicated spaces for hobbies or small businesses are common. For example, many homeowners find that a shed works well for a craft room or art studio. They can design the space to fit their specific needs and include plenty of storage and light. If a small business is part of their income, a shed can be a great space to allocate for operations. It can offer the room they need for planning, creating, preparing shipments and more.
For families with kids, creating a space for schoolwork, play time or activities can be a game-changer. A well-designed backyard shed can serve as their own special play area, full of messy art projects, toys, games and more. It can also be the perfect spot for a mid-day snack while playing outside or a slumber party on a summer night.
And, of course, sheds are still ideal for storage. Your clients may be looking for a tidier way to organize their backyard or to transfer some of their items from their garage for more space. Having a cleaner shed space for storage can also mean it's used for items such as clothing, décor and more instead of garden tools, potting materials and other outdoor items.
Transforming Sheds for Comfort
If sheds are being used as living spaces, even for short periods of time, a new factor comes into play for shed builders: comfort. When sheds were used as storage only, they could be built simply and with basic materials — the interior temperature and appearance was not a primary concern.
However, when a shed is used as an office or playroom, it's critical to think of the space as a small room. For example, these spaces may require insulation. That means a housewrap should be applied in order to prevent moisture from collecting in the wall cavity, and regular panel siding would be ideal.
With that in mind, shed builders must consider how to transform their typical shed builds into comfortable spaces. Local codes and building regulations should always be reviewed before any build, but beyond that products are available that allow builders to add value throughout the structure.
Building With Comfort In Mind
For a shed that will be used for more than storage, two factors play a key role: temperature and appearance. To help control temperature, builders can start at the roof with a product that helps reduce radiant energy from coming through the shed's roof panels.
LP® Outdoor Building Solutions® offers LP® ProStruct® Roof Sheathing with SilverTech® as a solution for temperature control. These roof panels help keep shed interiors cooler with a durable radiant barrier, and they also help brighten the interior of the shed.
When it comes to the look of the shed's interior, flooring can be a simple way to elevate the structure's look. LP ProStruct Flooring with SmartFinish® is a flooring product designed specifically for sheds, built for protection against decay and damage. It also features a durable overlay for a professional-grade appearance. It can boost the appearance of the shed's interior for a clean, crisp look.
Meeting Your Clients' Needs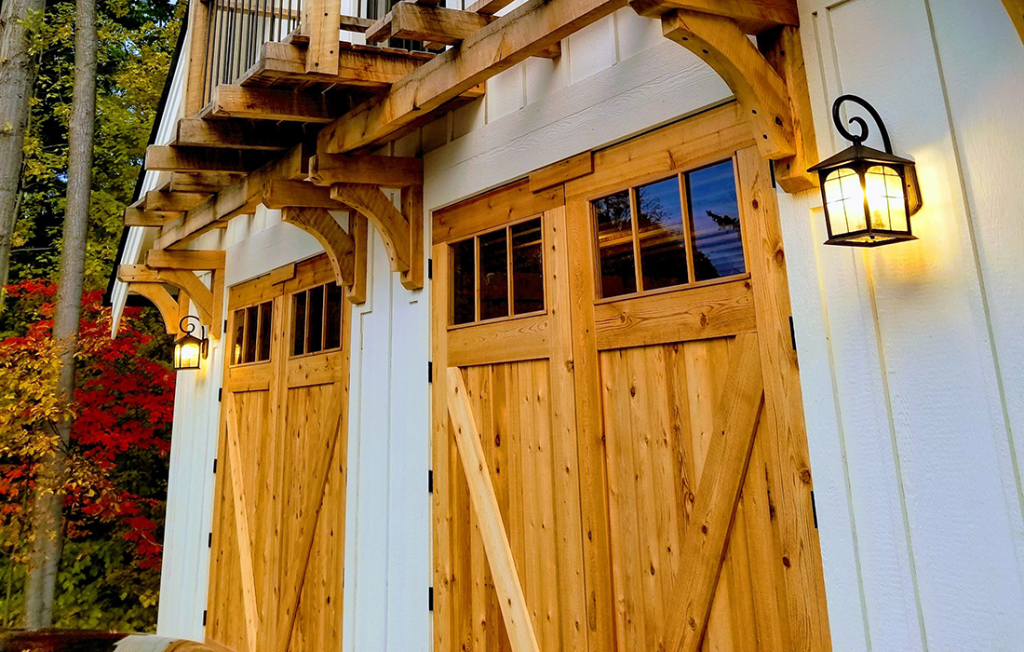 For clients looking for an alternative use shed, asking the right questions can help you meet their needs and create a structure you're proud to have your company's name on. Here are a few ideas to get the conversation started with a client looking for a unique shed addition:
• How will you use your shed?
• Who will be using your shed on a regular basis?
• What are your top three must-haves for your shed?
• What's most important to you with this build?
Once you have a clear sense of your client's goals for their shed project, you can select products that will help achieve those goals.
Making The Build Easier
With new concerns taking center stage with shed builds, choosing products that remain easy to install can help you answer your clients' needs without adding complicated installation processes to your work.
Engineered wood products for sheds deliver just that. They can be installed with standard woodworking tools that are likely already on hand. They install like other typical wood flooring and roofing products for sheds.
Conclusion
Storage sheds may still be part of your work, but now many clients will likely ask for more from their shed builds. They will begin to expect products that can help make their structure cool, comfortable and inviting, and it's critical to adapt to this change.
That's why wood roofing and flooring that are engineered to achieve more are worth considering for your next build. Durable to the core and equipped with added value solutions for temperature control and a premium appearance, these products help elevate your shed builds every time. Ideal for your clients who want to use their shed for more than storage, products that do more help create sheds that you — and your clients — can be proud of. GSCB