By Jamie White, PPG Segment Specialist
A T-111 shed coated with Honey Gold stain has always been an iconic look in the shed industry. In recent years, more and more sheds are being built with substrates that have a pre-primed surface. These new substrates offer many advantages, however, one of the disadvantages is they eliminate the ability to get the rustic stain finish that many shed builders and customers prefer.
True exterior penetrating stains are not made to go over a primer or lay on the surface. They were designed to penetrate and seal raw wood. Though we still see some builders using them over pre-primed substrates, it is not recommended and can have some long-term durability issues.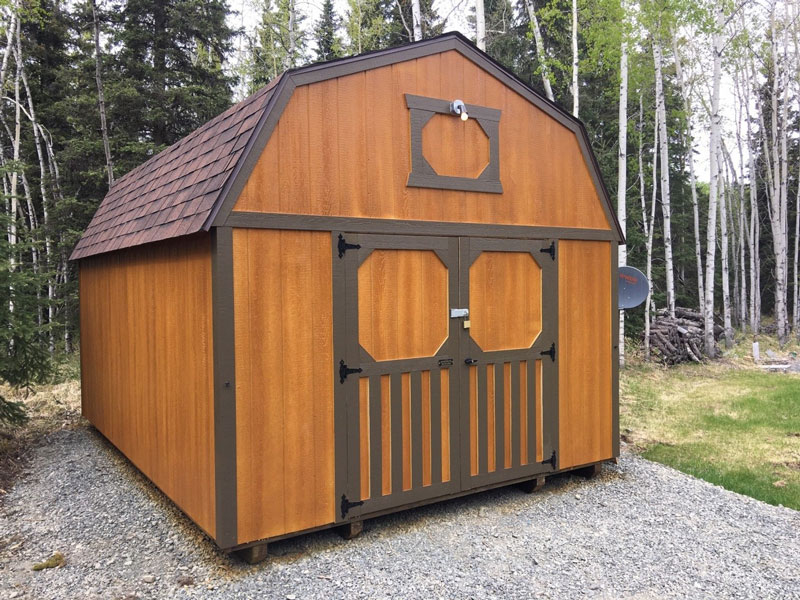 Waterborne semi-transparent urethanes were developed to provide shed builders the ability to achieve a rustic stain-like appearance over a pre-primed substrate. They also provide superior exterior durability when compared to acrylic paints or exterior penetrating stains.
It is no surprise that waterborne urethanes have quickly become the premium type of coating for the shed industry. They do present one challenge, however, and that is in the application. When visiting shops around the country, we have seen that some painters have mastered the application, while some still struggle with it. Other painters have not even started to use urethanes because of not knowing the proper technique to apply them. When applying a semi-transparent coating over a primed surface, the goal is to make it "look" stained when in reality, it is not actually stained. When applying semi-transparent urethanes, you want an even stained finish, no streaks, no dark spots and no sags or runs. To accomplish a quality "stained" look, you have to adjust your application method from how you paint a solid color.
Below are some best practices that should help you achieve the appearance you desire.
1 Change your tip size. For solid color paints, most shops are using a 415 or 517 tip. These tips give you a wide fan and also provide a good volume of material, which is important when trying to cover/hide the surface. When applying the semi-transparent urethanes, we do not need as much material.
We recommend using a 513 tip. This will give you a 10" fan and just the right volume of material. The wider fan helps you to overlap your spray pattern and achieve an even finish.
2 Spray with the grain. If the grain of your boards is running vertical, then spray up and down. If you are using lap siding and your boards run horizontal, then spray left and right.
DO NOT SPRAY both vertically (up/down) and horizontally (left/right) on the same surface! If you spray in multiple directions, you will end up with dark stripes and an uneven finish. For example, when you come to windows or doors, continue to spray the same direction. Do not change to left/right spray for one and then use an up/down spray for another.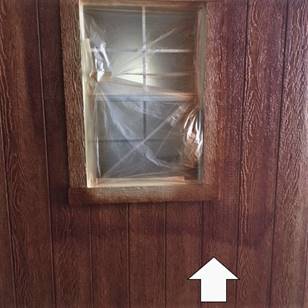 3 Overlap your spray pattern. Whether spraying up/down or left/right, it is important that on each pass you overlap 50% of the previous pass. This technique will help eliminate light spots and streaks.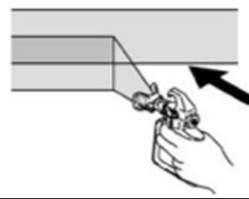 4 Spray in to or towards the corners/ edges of trim boards. Keep your pattern of vertical or horizontal spraying (not both). Only spray in or towards the trim pieces, not all the way across. For example, if you have a trim board running horizontally across a gable end, if you spray vertically up to and across the trim board, you will create a light area or "halo" above the trim board, which becomes difficult to hide. By spraying up to the bottom side/edge of the trim and then spraying down to the top side/edge of the trim, you can eliminate the "halo" effect.
5 Practice first. If you are new to spraying waterborne semi-transparent urethane coatings, it is best to practice first on scrap boards to get the technique down before you spray a full shed.
---
Jamie White ([email protected]), PPG Segment Specialist, can help you better understand how to get the best coatings system.