If you are just getting started with manufacturing sheds, rent-to-own (RTO) is a must as a payment option. Why?
Using the power of RTO is a great way to get more customers — especially those customers who are used to paying rental fees for storage at a mini storage facility. The big benefit of RTO for the consumer is that they are not endlessly renting their storage, eventually they own that storage unit, and will be done with rent payments.
RTO is also a great option for people who don't have the best credit score as there is almost never a credit check with RTO. Rent-to-own companies are taking a risk that their customers can't make a payment. So what happens if the customer realizes they can't afford the payment, or no longer need the storage? Instead of applying a negative mark on a credit score, the RTO company will collect the shed and resell (or re-lease) the building to the next customer.
If you are selling sheds in an affluent area, rent-to-own will be used infrequently. However, in middle-class and lower-income communities, RTO makes a huge difference in the ability to sell more sheds. You could easily sell half or more of your sheds using your RTO partner as a payment method. I would argue the shed industry would not be what it is today without our RTO partners.
Rent-to-own companies often make payment arrangements with shed builders, rather than shed sellers because shed sellers almost never hold the inventory they sell, unless they are the builder as well. In contrast, car sales lots tend to have their cars purchased on a "floorplan" paid for by the car dealership. In the shed industry the manufacturer almost always bears the burden of holding inventory until it sells to an end user, or to an RTO company.
There are good RTO companies and there are some RTO companies that may be a little worrisome if they are not operated correctly. Here are some things to look for in a RTO company if you are just starting out as a manufacturer of sheds, or you are thinking about switching RTO companies.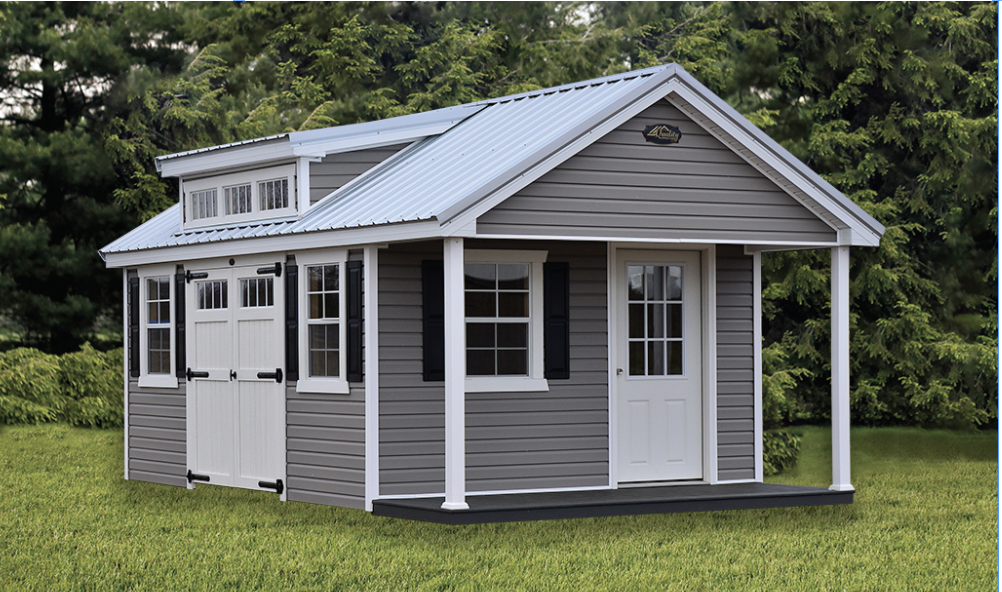 Know the states you want to sell into:
The rent-to-own industry is largely regulated on the state level. As a result, RTO companies oftentimes need slightly different contract legalese for each state they do business in. Not all RTO companies are set up to do business in every state; some companies avoid doing business in states that tend to have a high repossession (repo) rate. (West Virginia comes to mind here.)
If you are selling sheds to customers who come from more than one state, you should make sure your RTO company can do business in the same states your customers are coming from. If your business is in the middle of Texas, chances are your RTO company only needs to be able to do lease contracts in Texas. But if your business is in a border city, like Texarkansas, Texas, you'll have customers coming from many different states.
Ask about premiums and value-added services:
There are many rent-to-own companies, and they must compete for new business. Many RTO companies offer premiums, usually at around 2% of the pre-tax retail sale value. This means if your company leases a shed worth $5,000 retail, the RTO company will actually pay you, the manufacturer, 2% more than the retail value — in this case an extra $100. Every bit counts; 2% extra on multiple shed sales can add up to quite a lot of extra revenue.
However, not all value comes in the form of a monetary premium. Philip Rudolph, of Watson Barn Rentals in Tennessee, estimates the value added services his company provides to manufacturers can easily exceed 2%. "Our company provides building recovery services, industry consulting and research, and sales training. We'll also help our builders print their product brochures." A good RTO company should be a trusted partner your company will work with every day. Value-added services like these can be a great asset to help grow your business.
Communication is key:
Your company and your RTO partner will share the same customers. If your RTO partner has poor customer service it can, unfortunately, smear your company's reputation, too. Not only that, but when your RTO partner lacks good communication with your customers, that customer will be calling your company, or your dealer, with questions on their RTO contract. This can consume hours each week that is perhaps better spent building or selling your next shed.
If your RTO partner has great customer service, you will get fewer questions about the rent-to-own program. I would recommend that before you start work with a new rent-to-own partner, ask for a referral to one of the builders they work with and ask that builder about the RTO company's communication.
Digital contracts are a must:
Modern consumers come out to your sales lots and look around, and then often decide what they actually want to lease from the comfort of home. Most rent-to-own companies should offer the ability to have your customer sign their RTO contract from the comfort of home through a digital signature. If not, the process of getting signatures from remote customers can get tricky and burdensome. Service providers like ShedHub can help RTO companies that don't currently have remote signature capabilities gain those abilities.
Size can matter:
Rent-to-own companies come in all sizes from small, family-owned businesses to huge, national enterprises. If your business is going to sell a lot of sheds, the RTO company you work with needs to have the equity to handle purchasing all the sheds you put on rental agreements. If they are too small, you may get a notification from that company saying they are out of capital, in which case, you'll be searching for a new company to fulfill your new lease agreements.
Speed of payment:
You don't want to be stuck with a large amount of leased inventory on the books for which the RTO company hasn't paid you. You'll want that revenue quickly so you can use it to build more sheds.
Some RTO companies pay within a few days of the signed contract being processed. Other RTO companies wait until a shed has been delivered to a customer to process their payment to you. If speed of payment is important to your company, be sure to ask about this.
Integration with software:
Many rent-to-own companies have created their own proprietary software to help speed up paperwork and order submissions. Some RTO companies have also created ways to integrate their software systems with third-party platforms that perhaps aid in 3-D modeling, or tie in to a customer lead management system, or other software you may already be using. If this is important to you, ask the RTO company about integration with software your dealers may already be using.
90 days same as cash:
Some rent-to-own companies go out of their way to offer a 90-day same as cash option. With this option, the RTO company has your customer sign an RTO agreement as a back-up measure in case the customer is unable to pay off the shed within 90 days. The RTO companies make almost no money using this option if the shed is paid in full in 90 days. This is offered more as a courtesy to you, the manufacturer, and your customer. In my view this is not a make-or-break option when selecting an RTO company, but it's worth asking if they have this option.
What to look out for once you've selected a company:
Rent-to-own companies have the legal right to sell their lease agreements to other RTO companies. As a result, you may have your customer sign an agreement with the company you have chosen, but the payment for the shed comes from a company with a different name. Strange, right? It's normal, but it makes bookkeeping a little interesting when you receive payments. It can't hurt to ask the company you are interested in using if they pay directly or farm out their contracts to other companies. This will help your accountant know what to expect.
Jeff Huxmann is the founder of shed industry marketplace ShedHub. Subscribe to https://seller.shedhub.com for marketing and sales tips and to claim a free ShedHub business listing. Send comments and feedback to [email protected] or call 415-915-7433.