By Reeds Metal
The 28 Club, LLC is a large residential shop, garage, and living space. The sub-structure includes a kitchen, bathroom, living room, and a gas fireplace. The 24' x 30' quarters features many comforts. Cypress wood covers the interior walls and ceiling. Additional stand-outs include a 12-foot-long oak bar top that complements the space.
Combatting the elements in this space is a 17,000 BTU Single Zone Inverter AC/Heat Pump Exchange. The remaining 2,400 square feet of shop space is heated by a 200,000 BTU Thermal efficient Ceiling Mounted Heat Exchanger.
Lighting the shop interior are eight 200W LED overhead lights, ensuring enough light for a family get-together or any shop work. Lastly, two large drains are located in the shop, ensuring there are no puddles inside.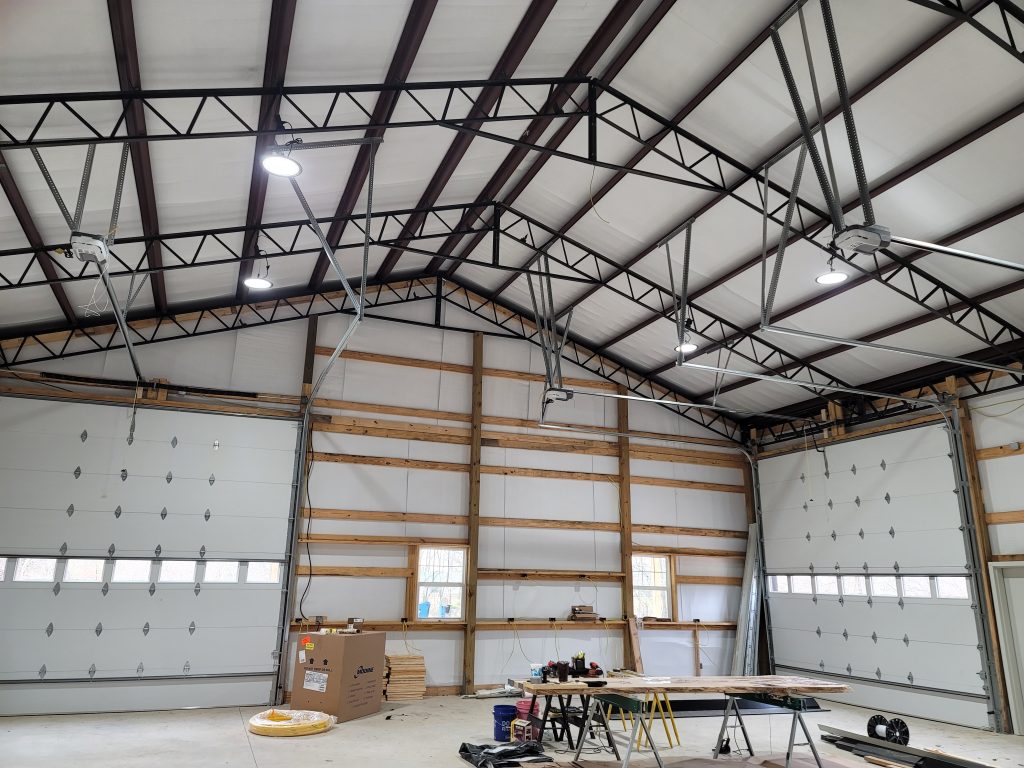 Project Details
Builder: Triple C Construction
Size: 45' W x 70' L x 17' H
Roof Style: Vertical featuring 26 gauge Residential Shop/Garage
Roof Pitch: 4/12 (Front & Back), 2/12 (Porches)
Wall Panels/Siding: 29 gauge Residential Metal Panel
Insulation: Astro Armour R 11
Doors: 14'x14' Overhead Garage Doors (4)
Windows: White vinyl double-hung thermo
Fasteners: Atlas Bolt & Screw, Fastenal, Midwest Fastener
Additional Details
• Interior Liner Panel Throughout with Large Living Area-Stick Built
• 3'x3'x3' Cupola, MWI Components 
• Weathervanes, MWI Components
GSCB