By Linda Schmid
When planning a greenhouse build, some customers desire a glass greenhouse for its aesthetic qualities, but they choose polycarbonates for their light diffusion properties and their shatter-resistant qualities.
However, some manufacturers make polycarbonate panels that very closely mimic the look of glass; it can be hard to tell the difference. Often their lightweight properties allow for architectural designs that are more difficult to accomplish with a heavier material like glass, too. Shop a bit to find the polycarbonate panel that is right for the project. Further, a clear polycarbonate can be dressed up with wood framing to create a look that is appealing to many.
Heat Retention and Climate Control
For clients who live in cold climates and are looking for ways to retain heat in their greenhouse, builders can steer them toward 14 mil or 16 mil, or twin wall to 4-wall panels which feature air gaps as added insulation. Add heaters. To enhance heat retention, use an approved silicone sealant around the frame, corners, fastening points and door or vent openings.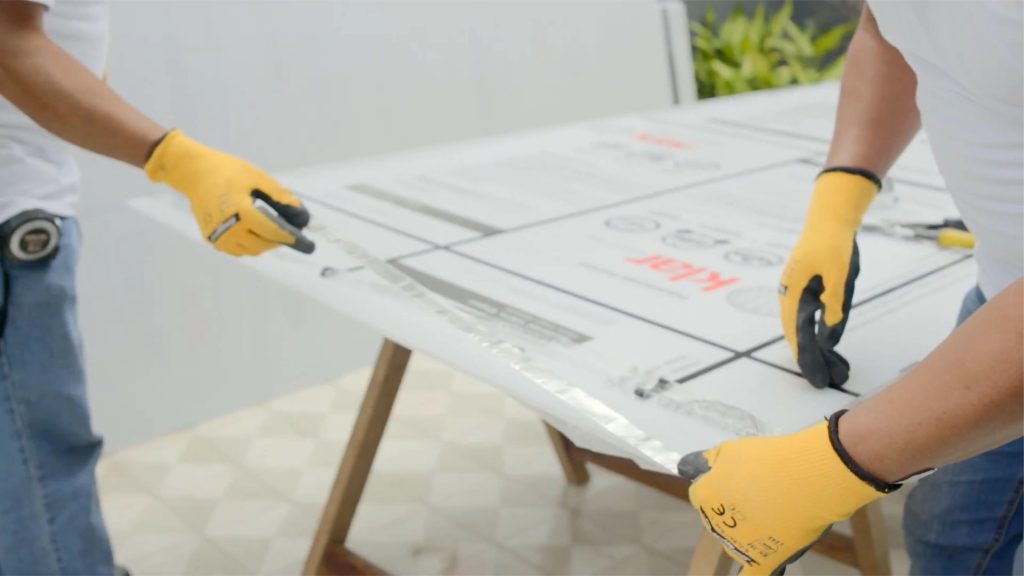 A shortage of ventilation is a common mistake. The simple formula to ensure enough air flow? Take the cubic footage of the greenhouse and ensure that the fans can exhaust all the air in one minute. Fans are marked with cubic feet per minute, so do the math.
Add ventilation near the floor so cool air flows in and at the top for hot air to escape. Ventilation can be manual or automatic.
Passive solar greenhouses can be very effective in retaining heat and allowing plant growth throughout the winter months. Build a tall back wall covered in reflective insulation with a shorter wall facing south. Create a floor of light-colored gravel for a heat sink that catches the reflected heat and passes it on to the plants above it in raised beds and shelving. Combined with twin wall polycarbonate panels, the greenhouse generally has more than enough heat during the day; in fact the temperatures can get dangerously high, so good ventilation is doubly important with this type of setup. A supplemental heater may be needed at night, when the temperatures drop way down.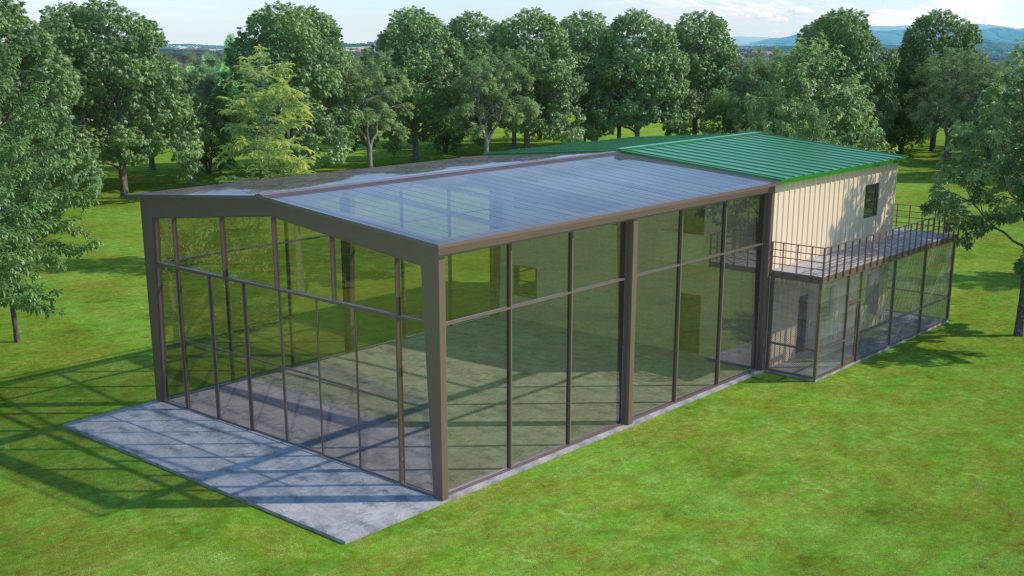 Protecting Panels
One problem that installers have sometimes encountered is panels cracking over time. That is the result of the way the panels were installed. When the fastener is attached, tiny cracks can develop which grow as the panel expands and contracts. If the holes are predrilled, slightly wider than the diameter of the fastener, the pressure is alleviated and cracks or warps will not appear in the panel. Silicone sealant is advised, as it will move with the panels.
Polycarbonate panels used for greenhouses should have the UV inhibitor, and during installations, builders should ensure that they are placing panels with the UV protective coating on the exterior. The UV coating helps prevent the panels from yellowing and becoming brittle, but it can't do its job if it's on the interior side of the structure. You can tell which side goes on the outside because that is the side the protective film is applied to.
Proper cleaning will help you get the most from your panels. Manufacturers usually include recommendations regarding the proper cleaning, but abrasive cleaning agents, glass window cleaners, or chemicals of any kind are deemed unfit for these panels as they can corrode the UV coating. Further, don't try to wipe the panels when they are dry as that can lead to scratches, affecting the coating, light diffusion (one of the important reasons that owners choose polycarbonates), and aesthetics.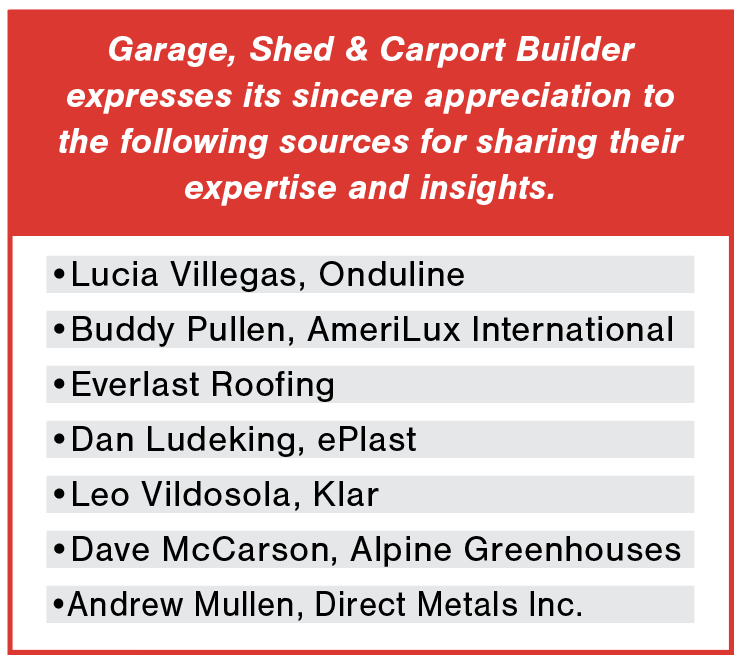 Channel Installation
If H or U channel proves hard to slide on, a little dish soap on a rag can help. Putting walls together can be simplified, according to customer feedback some manufacturers have received, if you use Snap-H channel profiles. They should easily snap together as the name suggests.
Moisture Challenges
Moisture can cause greenhouse problems, and there are a number of steps to take to avoid them. Panels should be installed so that waves, channels, and seams run vertically and water can flow out. It is important for builders to educate customers about the importance of cleaning the panels occasionally so that snow and rain don't get trapped in debris that accumulates on the roof; pooling water may eventually find an entrance into the structure. Another practice that our experts suggested trying: drill weep holes in the lower channel of a multi-wall panel's framing.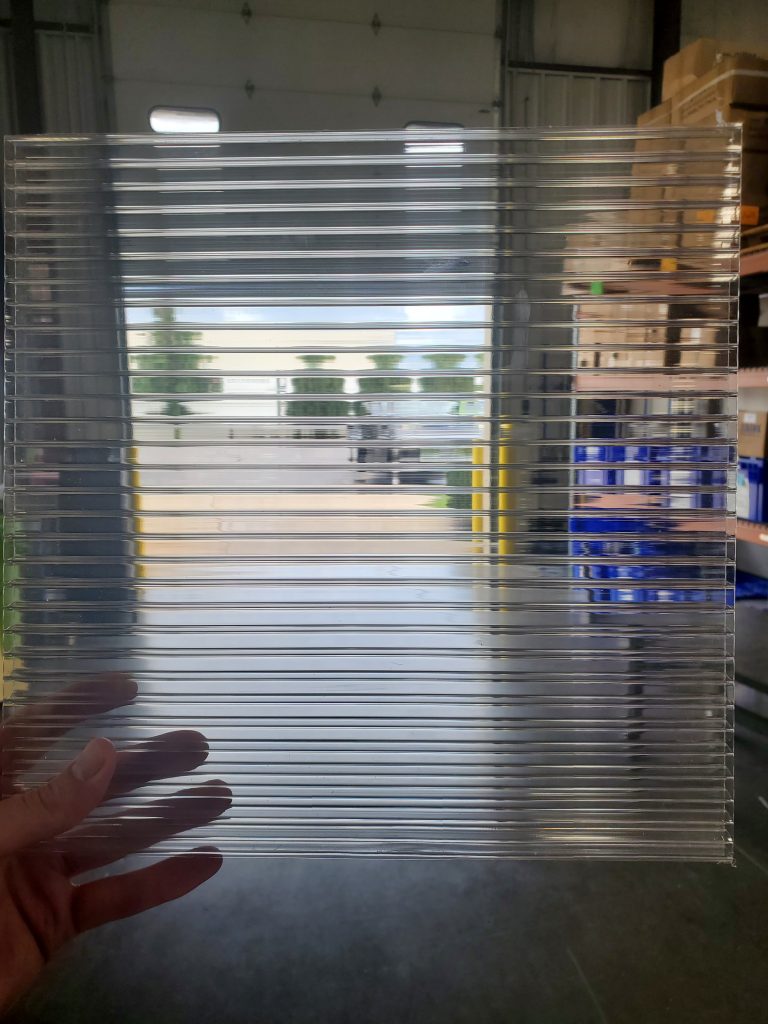 The temperature differential between the inside and outside temperatures can cause fogging which can interfere with light transmission. Condensation can potentially mean bacteria-ridden water dripping on the plants as well as slippery patches on the floor. This can be avoided with an anti-fog/anti-
condensation coating.
Seal the edges of corrugated polycarbonate panels with closure strips, foam, wood, or plastic; for better air flow use the ventilated plastic strips. For multi-wall panels, H and C channels can be used with microperforated tape on the edges for ventilation with a channel to seal the ends will keep dust and bugs out. Some experts advise that self-adhesive sealing tape, butyl or expanding seal tape can be applied at the side and end laps using moderate hand pressure to ensure a proper seal.
At the top or bottom of roof or wall edges, or at the roof ridge/cap, the space between the panel's profile and the purlin or girt should be closed with a contoured foam closure strip matching the panel profile. GSCB
Additional Reading: The View from the Greenhouse
Jordan Hosking, owner of Wisconsin Greenhouse Company, says that the desire for greenhouses is growing. There is a lot of interest in cold climates where people are looking for ways to enjoy nature during the winter months. A greenhouse environment can create the feel of a spring day while the temperature is freezing outside.
Hosking says that they predominantly get requests for backyard structures. They make them with aluminum frames, stainless steel fasteners, and glass or hard cover polycarbonate glazing.
For greenhouse glazing with insulating properties, he advises double glass low-E or 5/8″ wall polycarbonate panels. They are fairly similar in their insulating values, but the double glass is about three times the price and can shatter. However, many people prefer the glass aesthetic because it is clear and does not need to be replaced over time. Polycarbonates on the other hand will not shatter like glass can, but still need to be replaced every 10-15 years.
One of the biggest stumbling blocks in the greenhouse business is educating customers on appropriate usage and interior furnishings. Since the COVID-19 era, more and more people intend to use it as an office or an entertainment space. Hosking has even seen pianos and elegant indoor furniture in greenhouses, which can be harmed by the moist environment.
"Keep the dialog open with the customer; they need to know what to expect," Hosking said. "They need to know that the greenhouse can be chilly, wet, bugs may make their way in, and there is a learning curve when it comes to heating and cooling."
There are ways to mitigate some climate concerns, according to Hosking. One way is to connect the greenhouse to an insulated room or heated garage. This can help immensely, especially if there is a window between that can be opened and closed.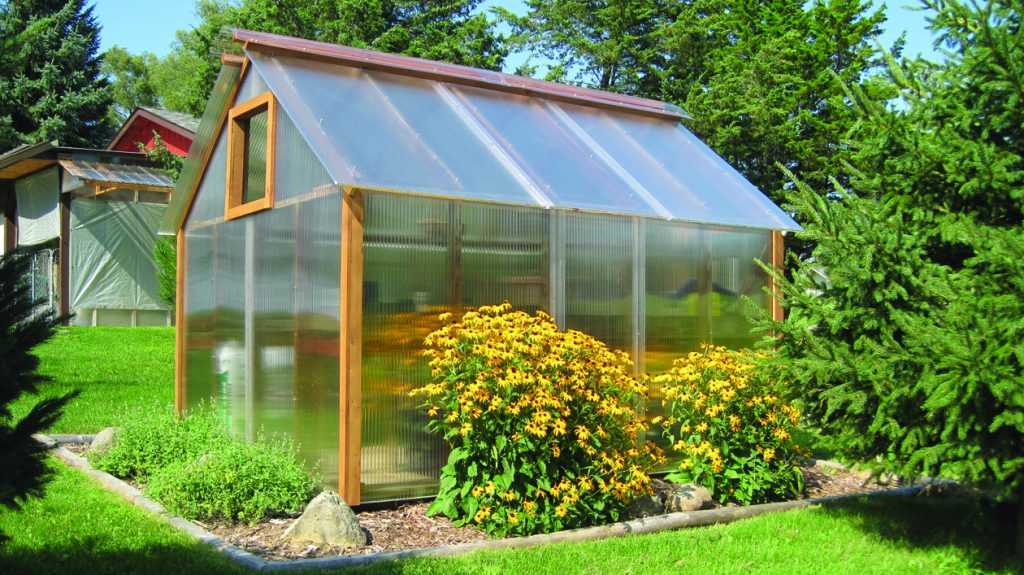 Further, the greenhouse can be built into the side of a hill or sunk into the ground for thermal advantages. Choosing a site that is less exposed, perhaps sheltered somewhat by another structure or at least not sitting atop a hill where it can be hammered by the wind, can help keep the temperature a little less erratic.
However, all these considerations should be embedded in the sales process. Understanding customers' needs and designing the controlled environment to meet their expectations is what makes a greenhouse company successful, Hosking concludes.