By Anthony Brass
Imparting knowledge on customers about the sheds you build establishes rapport. Providing them with information about higher-grade flooring options may be an opportunity for an upsell. Upgrades add value by increasing a shed's lifespan and completing a finished look to the floor.
Upgrading the shed floor provides you with an opportunity to optimize the sale with a customer who already trusts you. This extra effort showcases your product knowledge and keeps those you're working with informed about how those products prolong the life of their shed and add to their shed enjoyment.
The Customer Lifetime Value (CLV) is the net profit contribution made by a client to your company over a period of time. The longer the relationship, the higher the profitability factor. Focus the approach on how the upgrade is worth the extra investment. The straightforward approach of explaining exactly why premium flooring or another upgrade is beneficial keeps your customer involved in the conversation as well as other potential future work. Explain the features and benefits for the higher-end choices.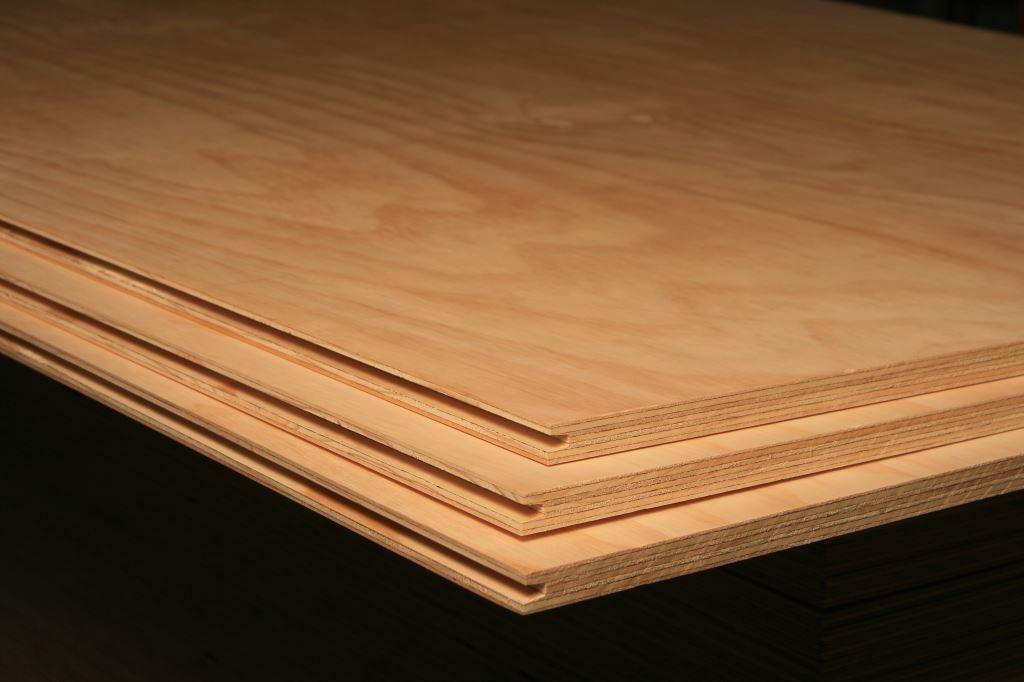 Shed flooring typically consists of pressure-treated or untreated plywood or a base made from composite materials. Discussing all the options presents an opportunity for a flooring upgrade/upsell. Enhanced versions of basic floors (those with different materials that make a shed floor more durable) require extra attention but are worth your time. Upselling the customer to include higher-end products falls on the ability to list the specifics why these options are worthwhile. You're not just a salesperson — you're a Subject Matter Expert (SME).
Don't Oversell
Before recommending an upgraded shed floor option, the best practice is to first ask what is going inside the structure. Engage your customer by asking "open" questions. (Open questions require more than a yes or no answer.) This will help you learn about their specific needs and intentions. Then, follow-up with the flooring options that meet their requirements.
"They have to be very communicative about what the usage is," says Erica Goodnight, CEO, Union Grove Lumber. "You want to upsell but you don't want to oversell. You want the transaction to be one where somebody feels they are getting value in whatever option they're choosing."
She says a premium floor-option upsell depends on what's going inside, so then the sale becomes a "usage-based" one. "The salesperson [builder] needs to make sure the buyer of the shed is buying a floor appropriate for their usage."
The look also matters to shed owners. For example, treated plywood flooring vs. PerformMAX, an OSB-based floor with a medium density overlay (MDO): The difference in those two is appearance. "Does the homeowner want to 'see' plywood underlayment or a consistent brown face (MDO)?" Goodnight asks. After hearing a description of MDO, "many folks prefer one over the other." Or they make a decision after they research the options.
She adds the MDO option has a brown paper "face" so it looks very consistent throughout the entire shed floor. The upsell is now geared more toward the aesthetics — the desired look. "You can sell it based off an aesthetic purpose," she explains.
The upgrade must be relevant to the client. The climate and weather must be considered before pursuing a specific floor type. Humidity levels are lower or less consistent in some regions when compared to others. Offering the treated underlayment or treated plywood flooring may not be needed to lessen the adverse effects of high moisture exposure, therefore not necessary to mention.
"Treated underlayment is a definitely an upsell over just Brite untreated underlayment," Goodnight reminds. Specific product offerings only matter if the client sees the need, not just the desire, to have it installed. "If you're building in Nevada where it's super-dry, you don't need the treated material as you would need in the Southeast where it's super-wet."
Explain all the features benefits of the appropriate materials. "Dealers or builders need to be the ones most familiar with whatever product their selling," Goodnight reiterates.
She says offer an upgrade of products under the floor, too. "What centers are you running on the floor joists?" she adds. These should be reviewed before suggesting upgrades. "Are you running 12", 16" or 24"? If you're running a 24" center, you're not going to put any type of equipment in there and maintain the vitality of that shed," Goodnight cautions. "But, if you're running 12" centers and only storing crafts, that's overkill." She adds communication is key and making sure what is under the floor is appropriate for the shed's use before you advise it in a sale.
After you explain the features and benefits of the upgrade, the owner should be knowledgeable enough to make a decision. However, you should ask if there's a possibility that they will use the shed for a different purpose down the road. Or if there's a chance they will store heavier equipment or vehicles in the future. The answers you receive may have an impact on what you offer. "If they're going to even think about storing something with more 'intensity' in it, [builders] are going to have to help them plan for that," Goodnight says.
Warranties are Warranted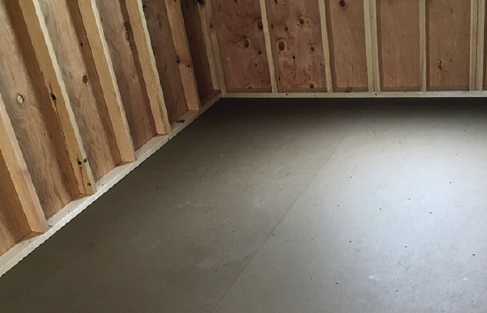 Warranty information should be included on product upgrades. A quality warranty makes a high-end floor offering more attractive. These cover the cost of replacement or remedy.
"As far as warranties, the upsell is there," Goodnight says. She refers to the OSB-based, MDO flooring, like PerformMAX, versus typical plywood mill warranties. "This has a 25-year manufacturer's warranty, and plywood does not." She says it's important to point out the number of years the warranty carries or if it's excluded.
The owner makes the decision, but the aesthetics overshadows warranties for some. "Some don't care about a warranty; they just want plywood through and through. It looks beautiful, but doesn't carry a lengthy warranty, if any." Goodnight says warranties, no matter the coverage, add value when available.
"The warranty, for myself, is what would win me over," Goodnight says. Union Grove Lumber says they try to make sure that all of their mills offer warranties on products; they say the significance of the warranty, including which mills and products carry these, is just as important to them as it is to shed builders and owners.
Again, Goodnight stresses you need certainty that the flooring you install, as an upgrade or not, is suitable for shed application. That is, one product may only have a warrantee when used for residential purposes while another product has a warrantee specifically for commercial and shed installations.
Material Choice and Coatings
Plywood commonly used in floor construction are usually from 3- through 6-ply. But many options, including tough overlays, increase the potential for the upsell: water-resistant, pressure-treated plywood hot-pressed with oils; modular flooring systems with exterior-grade CDX plywood; OSB-based composite floors made from Southern Yellow Pine chips tossed in solid and liquid resins with MDO "smashed" in, creating varying thicknesses; anti-slip, anti-fatigue flooring; diamond plate tops, useful for sheds with a shop; PVC nitrile sponge rubber; and tongue and groove flooring. Other offerings include coatings, like epoxy or concrete paint.
"Homeowners can add whatever they want to the top and make it look as nice or as 'industrialized' as they want," Goodnight says.
One example: If a multi-purpose shed will be used as a garage in a non-arid region, keep the added moisture in mind. Cars bring in water on the tires and body — especially in winter —which drips and collects on the floor. Be sure your customer understands that the upgraded flooring will prolong the life of the building and their enjoyment of it.
Selling a Home and Shed
Sheds are showcase structures. When upgrades are incorporated, these complementary buildings increase the value of the homestead, which can be selling points later on. The shed — and its upgraded flooring — becomes a feature of the property sale.
"A lot of HOAs require sheds to be a certain 'aesthetic' look, as a way to help your home sell in the future," Goodnight says. "Sheds can definitely help increase the value of your home, as an added extension for storage or even office space."
Conclusion
Offering upgrades to the shed floor not only adds profit, but gives your clients quality and value they desire. When they're educated in the features and products available that enhance their shed, increase the value of their property, or add to the aesthetics of their investment, both parties are thankful for the upgrade.GSCB