By Anthony Brass
Albert and Jay Lara began working in the building industry for someone else. The company they worked for helped many in North Carolina find building solutions. However, the Lara brothers wanted to establish their own company, so in 2014 they founded Carport Central, an online dealership. The company was then expanded into physical locations and has grown rapidly. Rather than serving just North Carolina, the business serves dozens of states; in 2020 alone, they provided more than 1,200 customers with metal buildings.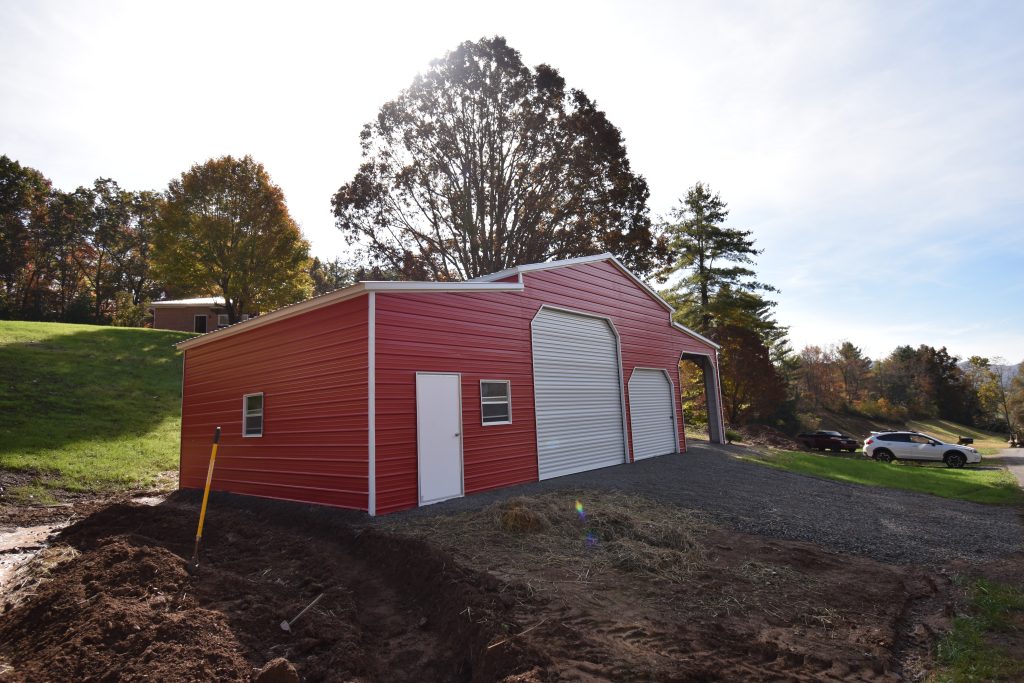 "I think initially the Laras had a much larger vision," says Harrison Kyles, assistant marketing director. He adds Jay was especially interested, with his engineering background, and saw an opportunity to build larger metal structures and larger garages. They wanted to reach out to more customers with varying requests and meet their needs.
An early challenge was getting their name out and marketing to a broader audience. "One thing we did was focus on premium quality with everything that we build," Kyles says. "We wanted to make sure whenever we created a structure that it lasted a long time." He says this built a strong reputation that extended beyond the Carolinas. Carport Central was named as one of the "Fast 50," an award given to one of the fastest-growing companies in the region.
Albert and his team have come a long way since 2014. They build metal structures for many different applications. In addition to carports and garages, they build industrial warehouses, large commercial and ag buildings, larger garages for multiple vehicles, like fire stations, and smaller residential metal structures. "They had a mindset then to see what metal buildings could be," Kyles recalls. Carport Central recently installed a 35' x 35' two-car garage and RV storage combo.
'Pre-emptive Strike'
In 2020, the company foresaw a steel shortage so pre-empitvely bought up a large quantity of steel.
"We bought quite a few tons of steel and sold to the smaller folks," Kyles recalls. They possessed the most steel in their area and sold it to dealers — without jacking up the price. "That changed the game for everybody as well," he says, "selling it at cost."
In addition, to combat any drops in sales, they invested more in marketing. Kyles says they started a couple different marketing series focused on more information-based content to aid potential clients. "There is so much to learn and so many different components, a lot of different points you can miss — a lot to take in. We want to make sure everybody is making the decision that's right for them." Kyles adds they want customers to get the products and services that meet their needs and are able to use them for years to come.
Growing Their Base
Located in Mount Airy, North Carolina, Carport Central has more than 28 dealers across the US. It is essentially a dealer and its own entity.
However, it works within the American Building Network. "They [American] are the manufacturers; they build the structures," Kyles explains. Carport Central is mostly an online dealer. "We call this the 'Amazon' of the carport industry."
The growth requires understanding homeowner needs. Kyles says the residential housing market is challenging to enter. "It's a whole different ballgame when somebody's going to be inhabiting the structure with a risk Cat 2 or 3 and you have to accommodate it with a lot more bracing and foundation."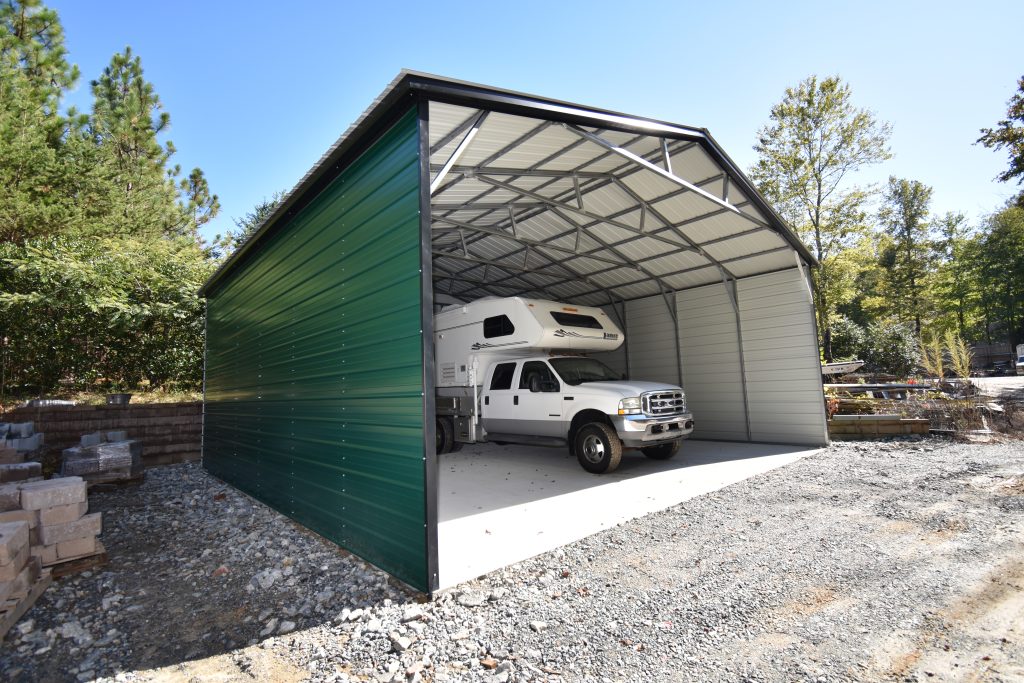 Kyles says their success comes from close communication with customers and contractors. "We talk back and forth with everybody, try to get them the best price and best manufacturer for their area. Who can get it out the fastest and meet in the middle and get pricing, then what's going to work best for that customer."
Customers use the 3D estimator tool on their website to visually plan their structure. "They can submit different inquiries and applications and we use our CRM systems to keep track of these."
He says coordination with builders is imperative. "You have to work cooperatively with a lot of different homebuilders, the installation crew, and people that finish out the rest."
They work with builders who put up barndominiums with new attached garages. Carport Central partners with Trac-Rite doors when adding automatic roll-up doors. Attached garages on new barndominiums present challenges. "It's very specific engineering for that," Kyles says, "to create a residential home for the same kind of construction and baseline you would build for a 20' x 20' carport. You're applying additional 'home' engineering."
When a garage is not part of the plan, the company offers carports. "We push for them. Carports are essential, especially to keep cars in decent condition. They are phenomenal for that."
Many of their builds are larger, such as 40'-wide structures including triple-wide roof styles, providing a lot of storage.
The company adds barriers to the undersides of roofing components to prolong the life of the structures, especially carports and ag buildings. Kyles says adding vapor barriers is important. "We offer DripStop as well inside all the buildings."
Communication & Tours
Kyles says the people at Carport Central have a very accommodating communication style; they try to think like the people they're working with. "What's going to be the most comfortable for the customer?" Kyles and the team ask.
The company uses e-commerce, phone, and face-to-face interaction. They have an "open-door" policy and are available to meet in person. It even offers clients tours of its main office, industrial warehouse and shop.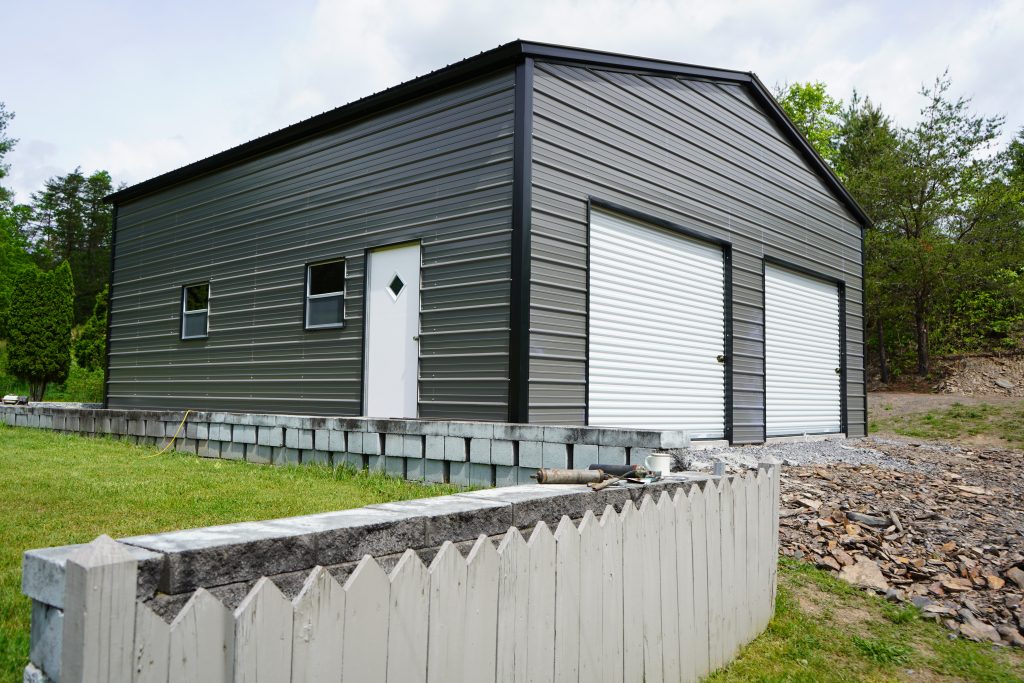 "The tours show visitors the entire process; they get to see everything and find out how we operate." They hear the early calls in the sales process right up to taking the order. They see where and how the building is constructed. "We have our own roll-former," Kyles says. "They get to see that entire process." American Building Network, their sister company, is in the same building. Half of Carport Central works at the facility.
Kyles and his marketing department is not far from the shop section. "Luckily, we don't hear metal clanging too much."
Playing In The Minor Leagues
The company builds many types of structures for many types of clients. Very few are for sports teams, but they supply batting cages for the Class A-affiliate Myrtle Beach Pelicans, a minor league baseball team.
The cages include 12-gauge metal "legs" and 26-gauge metal panels. "I was able to go to the Pelicans photo shoot and speak to them, connect, get footage, and see how the product helps them," Kyles recalls. "If there's some sort of shelter needed, we build for your way of life."
Industry Direction & Culture
Kyles admits this is a fast-changing industry. "I think it is ever-changing – there are so many different innovations, things that change day-to-day." He says the sky's the limit when looking for applications in your work. "You can go as far as your imagination takes you."
The company exercises its imagination and develops its culture through group talks and visits to Myrtle Beach. Albert rents out a place for his team and speaks briefly to his group at the beginning. These gatherings mostly consist of sitting and socializing, relaxing, and building a convivial, family atmosphere.
"It's a very tight-knit group," Kyles says. "Our core focus is on helping one another." GSCB