By Linda Schmid
Everywhere you turn, it seems you hear people predicting a slowdown in the economy, if not an actual recession. Many have postulated that home additions and renovations are a safe market because people will simply fix what they already own rather than spending more money to get something new. Is this, then, a good avenue of expansion for builders who see their workload starting to thin? Or for builders just starting out?
Travis Pruett at Badgerland Restoration, a Wisconsin business, says there is a lot of opportunity in this work right now. "There's a good market for additions and renovation right now, the market is wide open," he said. "It's a great niche."
He believes the amount of renovation work is more of a reaction to the lack of houses on the real estate market than to the changing economy. "Whether you buy a house or renovate the one you are in, you are paying high interest rates," he said. "So people who need more space just add on to their existing home."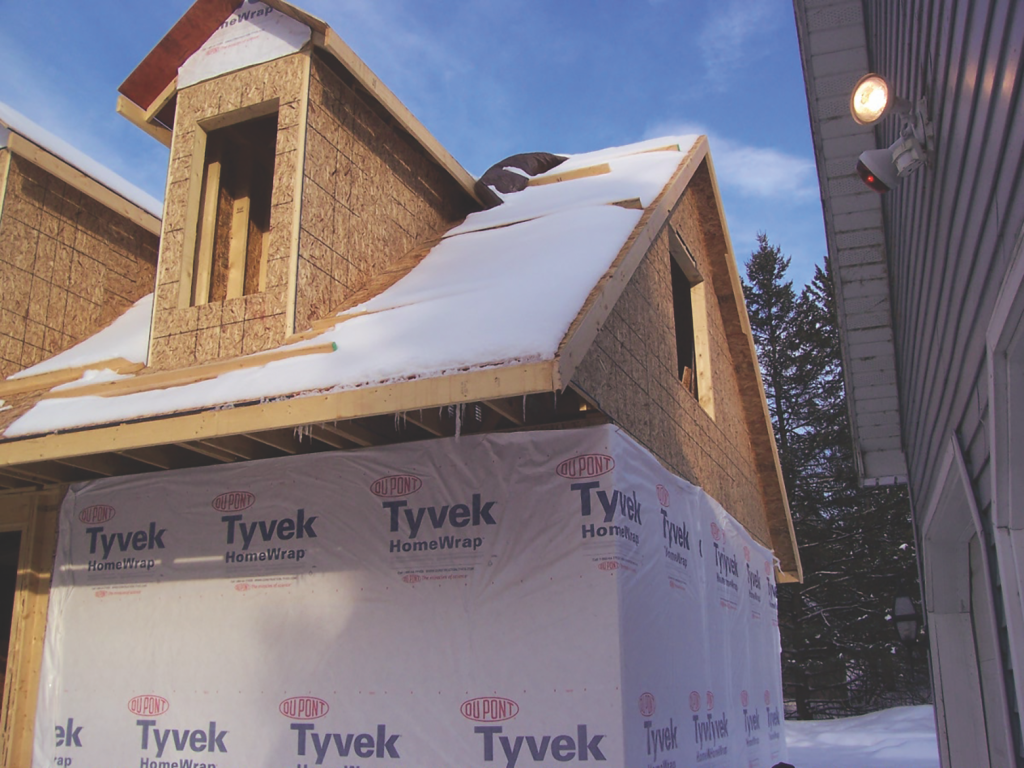 He is seeing a lot of demand for three-season rooms and basement living space renovations and remodels, which he attributes to people spending more time at home ever since the COVID-19 pandemic first hit. He believes that people are also looking for ways to enhance the resale value of their homes, maybe as a reaction to the lowering valuations across the real estate market.
"People are investing in ways to expand the square footage, whether that's an addition or putting existing space to better use," Pruett said.
The Trends
Pruett sees these trends in the central Wisconsin area that Badgerland predominantly works in:
• Vinyl plank flooring has replaced laminate as the favorite flooring. It is resilient and waterproof.
• Beside the traditional drywall, lots of carsiding is going on the walls.
• People are choosing value-conscious vinyl windows instead of the big name brands.
• Gray continues to be a Hot Color, both dark and light. Very dark colors and contrasting white are other popular choices.
• Three-season rooms tend to feature electric wallboard heaters. (Other additions are tied into the existing furnace.)
• The tendency is to work with the space they already have.
• People are more cost- and time-conscious.
• Adding solar or other energy sources has softened since the big federal rebates have expired. You can still get tax credits, but generally not rebates. Though popularity may also be a function of climate.
Addition Basics
A typical job begins with a call to the local lumberyard, Pruett said. They work mainly with Torborg's Lumber and Noffke Lumber, local lumberyards. "The draftsman renders specifications and CADs it out," he stated.
Then they use Exactimate, a pricing software database, to estimate the cost of every component. It can also add in labor, overhead, profit, and sales tax if you require it. This estimate makes it easier to work with the customer to trim down if the cost is over budget.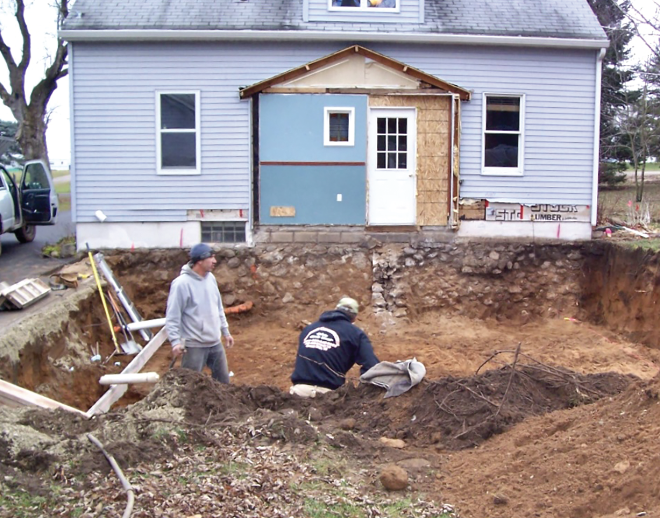 Badgerland usually takes the permitting piece out of the customers' hands and pulls a permit, including electrical, plumbing, and HVAC, with all subcontractors and their license numbers listed. That way they know it is done, it's done right, and the customer doesn't have to deal with it.
Pruett advises that when it comes to components like wood trim, lighting, and other aesthetic pieces of the build, send the customer to the box store, or offer them samples and let them figure out what they prefer. You don't want to influence them because if you do, they may blame you personally if they experience buyer's remorse.
Common Mistakes and How to Avoid Them
Time plotting is a common mistake made when planning additions. For example, in cold climes, you need to ensure you have a warm enough day to pour cement.
Further, the build will run more smoothly if you allow enough time for each phase of the build. For example, trying to do drywalling while the electricians are still doing their part makes everyone's job harder. Create a plan that provides sufficient time for each piece of the job. Of course, the best laid plan can be subject to unexpected delays and changes, but you are likely to experience even more delays if you have no plan or an unrealistic one.
Proper footings can be a real problem when building additions; without a proper foundation how can anything else work out right? The best way to avoid problems in this quarter is to have an inspector (often required by the city or state) check that the footings are sufficient for the project before you proceed.
The Financial Side
Downpayments on construction work are pretty standard. Pruett says that they request 50% down due to the high costs at the front end, such as trusses and other materials.
They offer financing through third party vendors which can help close the deal. However, Pruett warns that you want to advise the client to look at the rates. Sometimes people can get better deals at their local banks or credit unions.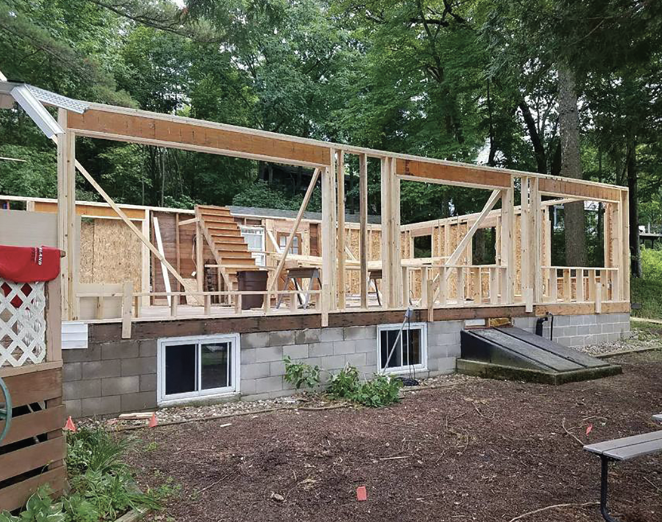 A Piece of Advice
There is no doubt that additions, remodels, and renovations offer great opportunities to companies who need work. However, before you jump in feet first, you may want to consider a couple of things.
First, what kind of administrative resources do you have? Additions require a lot of planning including timing the various phases and working around subcontractors and you will likely need to work on more than one job at a time in order to keep your crew busy while subcontractors do their piece.
Speaking of subcontractors, do you have relations built with some good subcontractors? They are very busy at this point in time and you are going to need some who show up when they say they will and know what they are doing.
What about relationships with lumberyards and other suppliers? There are a lot of parts, moving and otherwise, involved in this undertaking.
If your answers to these questions are not positive, Pruett advises that you start out with a piece of the puzzle, such as installing siding, doors, and windows. Build relationships and grow from there. It's better to start small and build on it, rather than jumping into something and potentially ending up over your head, he said. That sounds like good advice for most any undertaking. GSCB