By Jim Mosier
In today's times, the buildings we deliver are not just about providing storage solutions anymore. The market is looking for smart and efficient structures seamlessly integrated into our digitally connected lives. This paradigm shift is fueled by the advent of "smart" features that promise unprecedented convenience and functionality. Such innovations are transforming the expectations of customers who now demand more than just a shelter for their vehicles or tools, especially for those who finish their buildings into work or living spaces.
As these advanced features become the norm rather than the exception, businesses in this industry face a critical challenge: how to effectively market these new offerings in an increasingly competitive landscape. Achieving this is vital to stand out, attract and retain customers, and ultimately maintain a competitive edge in the local market.
Today, let's explore the challenges these emerging consumer expectations pose and walk through some practical ideas to help your business rise to the occasion. By understanding these dynamics and taking proactive steps, your business can meet and exceed customer expectations and set you apart from the others in your local area.
Smart Features
What are these "smart" features? Here are a few examples that can all integrate with Amazon Alexa, Google Assistant, and/or Apple HomeKit:
• Smart Lighting
• Smart Climate Control Systems
• Smart Security Systems
• Smart Garage Doors
• Smart Sensors
These smart features can be relatively inexpensive to offer as an add-on. Not only will they provide enhanced functionality and convenience for the consumer, but they will also increase the overall perceived value of the structure, making it more appealing in the potential customer's eyes than a competitor's building.
The Shed Industry Circa 2023
Let's face it. Our industry is starting to evolve, whether we believe in smart features or not. A new generation of homeowners has risen in the past 4-5 years, and the features that define high-quality structures no longer align with the evolving expectations of younger consumers. Customers are becoming increasingly attracted to home automation and looking for more smart features in nearly everything they purchase, which promise seamless integration with their digital lives.
Why should sheds, garages, and portable buildings be any different? Honestly, traditional offerings simply lack the attraction to buyers looking to satisfy this appetite for innovation.
To put it differently, it's not just about the physical structure anymore; customers are seeking garages, sheds, and carports that function as extensions of their smart homes. They value interactive, convenient, and energy-efficient features that enhance security, customization, and utility.
One of the problems manufacturers and dealers face in this new landscape is that they struggle to differentiate their products in a saturated market. Still, this problem can quickly turn into an opportunity if competitors aren't already effectively marketing smart features. The result of no action? A potential loss of market share, reduced customer satisfaction, and a consequential impact on the bottom line. What is the benefit of getting creative and acting quickly? You open yourself to a new market that your competition may not know exists and take the first crucial step towards future-proofing your business.
In not addressing the consumer demand for smart features and continuing the status quo, it's entirely possible that you could face potential consequences that drastically impact your market position with the next generation of buyers. I would go so far as to say that ignoring the trend toward marketing smart structures is like walking on thin ice in late winter — you may be OK for now. Still, it's only a matter of time before your marketing strategy gives way beneath you and creates an opening for your competition.
New Revenue Streams
Beyond the obvious marketing benefits, meeting these customer demands can open entirely new revenue streams through upsells, no matter whether you are a builder or dealer. You will be entering a less-crowded market with less competition. Today's consumers are more likely to pay for the convenience of having their building delivered with the features already included rather than ordering and installing them themselves.
Considering the above, implementing this into your marketing might even be easier than you think. Builders and dealers must embrace the wave of smart features and create a robust strategy to market these innovations to customers effectively. Let's talk about some ideas you can implement to do just that.
Tips and Tricks
First, educate yourself on technologies like smart lighting, smart-home-enabled window air conditioners, smart garage door openers, smart locks and door handles, and energy-efficient features. These investments meet customer demands and, as stated before, increase the perceived value of your structure, increasing your profit margin.
Next, developing a strategy to effectively communicate these innovations to your market will be crucial. One obvious choice is primary digital marketing channels like social media, email newsletters, and your company website. You can create compelling content, such as videos, blog posts, and social media posts highlighting your smart structures' benefits. You can promote these through paid social media ads and Google/Bing search ads if you have an advertising budget. For search, consider terms like "smart sheds for sale near me", "garage with homekit," and "shed with digital lock."
Third, don't forget to utilize customer testimonials and case studies. When you deliver that first smart building, encourage your satisfied customer to share their experience with your smart structure. Ask them to be specific about the features of the building. Also, make sure they leave these reviews on your Google Business Profile. These personal endorsements can inspire trust and prompt potential customers to choose your company over others listed.
You can also explore partnership opportunities. If you install smart solutions as a value add-on, try collaborating with technology partners to co-promote the benefits of smart features. Not only can you use this strategy to leverage the reach of your partners, but it also lends additional credibility to your offerings.
Summary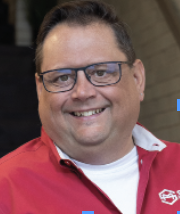 In conclusion, the key to gaining a competitive advantage truly lies in embracing the emerging demand for smart features and effectively communicating their availability and benefits to customers. By adopting this approach, you'll take a big step in transitioning from the latest marketing challenge into tomorrow's opportunities.  GSCB
Jim Mosier is the founder of Shed Marketer, a digital marketing agency for the industry, and the author of the book "Selling Sheds Online: The complete guide to digital marketing for shed builders and portable building manufacturers." Learn more at shedmarketer.com.