SPECS: Carport / EV Charging Station
Location: Smart Energy Lab, Moora Moora, Australia
Roof Dimensions: 11m x 6m Roof Pitch: 5 degrees
General Contractor: Tallan Colliver
Solar Installer: Anne Wilson
Module Manufacturer: LONGi Solar
Inverter Manufaturer: Ingeteam
Solar Mounting System: S-5! (PVKIT Edgegrabs; PVKIT MidsGrabs; CorruBracket 500T PV w/sheet screws
Roof: Colorbond Corrugated Iron
The Project
Nestled among the Yarra Ranges, about 40 miles east of Melbourne, Australia, Moora Moora is an off-grid co-operative community hosting 30 solar-equipped off-grid homes, 70 people and three electric vehicles (EVs). Reaching freezing temperatures in winter and scorching heat in summer, the community's residents required shelter to protect their EVs from the elements while charging.
To provide such protection and also fast-charge their vehicles, a shared community carport was constructed, purpose-built for rooftop solar photovoltaics (PV). The carport features a corrugated iron roof with a 9.5kw solar array. Twenty LONGi solar panels are mounted in landscape position to the roof using the PVKIT rail-less solar mounting solution along with the CorruBracket 500T PV.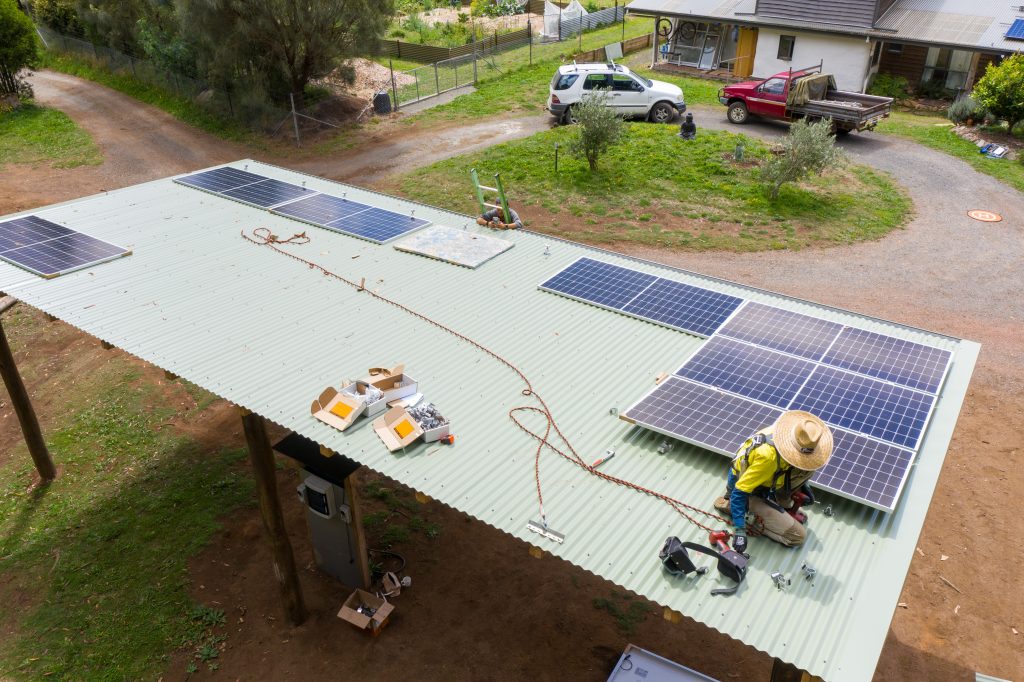 The EV charging station allows for an extra 10kW of charge for the community's EVs, in addition to the solar power provided by each of the homes. With residents planning to purchase another six EVs, this project provides a place for the residents to protect their investment and charge their additional vehicles.
The Challenge
Since EVs are so energy-intensive, it was crucial to ensure full utilization of the limited rooftop space for mounting the solar panels, whilst staying within 8" of the edge zones in order to meet Australia's wind load standard. In addition, the light weight of the carport meant every bracket, panel and screw had to be taken into account to ensure the structure could comfortably withstand the weight and wind load of this mountain-top carport.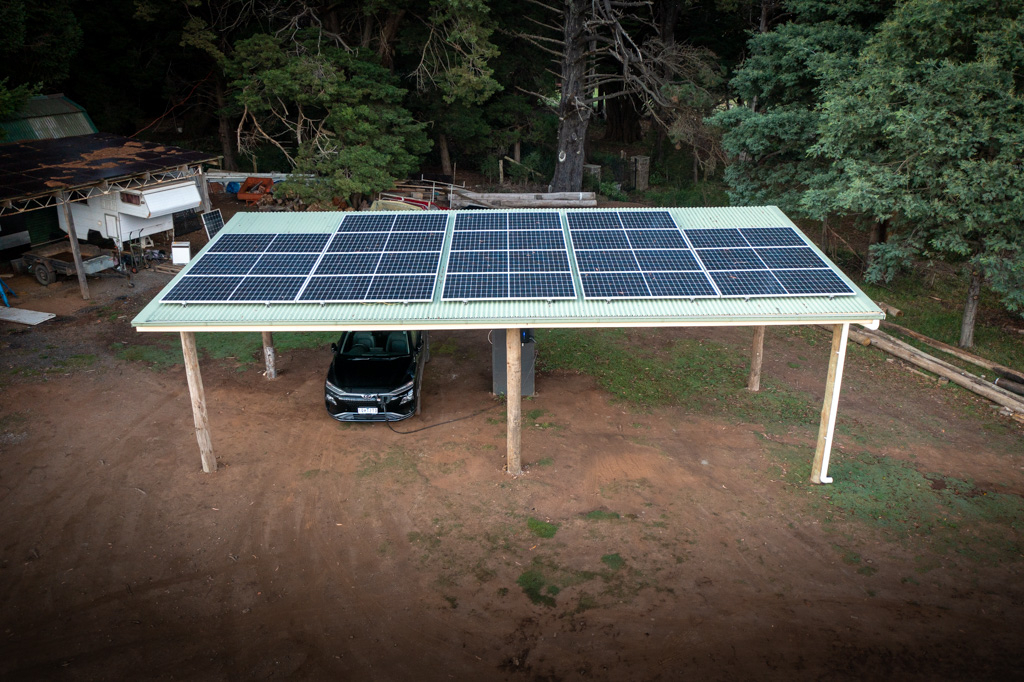 With the need to install as many panels as possible, the challenge was to find a mounting system that would not confine the positioning of the modules to the screw lines of the roof battens. By using the CorruBracket 500T PV, every corrugation on the roof became a potential mounting point. 
By Rural Builder Staff