By Anthony Brass
After the construction work on a shed is done, next you must get it to the site undamaged. That drive on the trailer may include hostile weather and harsh road conditions. Securing the shed correctly ensures that it will arrive uncompromised. The structure should arrive in excellent condition, looking exactly the way it left the shop. 
The shed was built to withstand a great deal. Following the steps below will ensure its journey is a safe one.
Securing Safe Transport
Sheds on 4×4 skids provide a strong base for secure connections to the truck or trailer. Derek Wipf, CEO of Northland Sheds, has created several steps to ensure safe shed delivery. His process starts with prepping the wood base at the manufacturing site.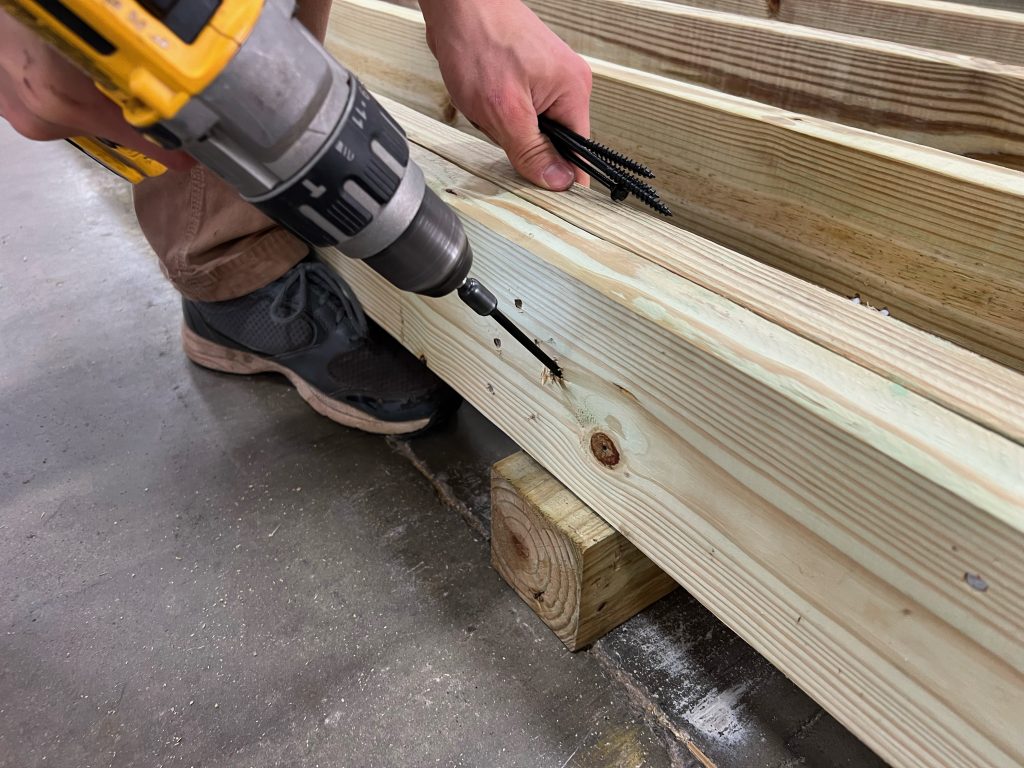 "We'll first put down our 4x4s (skids), then toenail into the joist," he says. "With two skids we tie the building down on the trailer. We use 6" screws that will screw from the top of the joist and into the 4×4," Wipf says. He adds that using long screws are important when securing a shed; this step prevents wind shifting, which is a common issue in Wimpfs's region. (The company is headquartered in South Dakota.)
The toenail process ensures a secure connection when traveling. Many companies have notched skids, but Wipf recommends using alternatives. "Our buildings do not have notched skids. So, we'll put our five 4x4s on the cement at the facility, and on top of that our joists, and then we 'toenail' them, just crooked from each side, into the 4x4s."
Wipf says when transporting multiple sheds, they use extra precaution. "We normally leave our facility with three smaller sheds," he says. "We load with the long-extension forklift and use tie-downs on the trailer that you can move left and right and adjust them." They tie these down near the 4x4s.
Frequently using trailers up to 60' long on multi-shed deliveries, Wipf is confident in his company's transportation method. Additionally, he states, "We put spacer blocks in between each shed so they don't move and rub against each another." After securing the sheds for departure, he recommends taking a scheduled stop. "Any time we're delivering sheds and going on a route over an hour, we stop and check our loads to make sure there's no shifting and retighten our straps."
Component Choices
Northland Sheds, aware of the unpredictable weather of the Midwest, takes precautions by issuing additional protective gear. Wipf proclaims, "Come Fall and Winter we put a mesh tarp on [the load] so we don't lose shingles." He advises deliveries be delayed when winds over 25MPH are in effect, as it may lead to the loss of additional product features — even with a tarp. To prevent further roof issues, the company uses Northgate CertainTeed shingles on its sheds because the company prefers a high-end residential shingle that resists blow-offs.
"We use these because of warranty issues. We don't want to go back and replace one or two shingles; we try to avoid callbacks." Northland keeps its trucks parked so the sheds aren't exposed. They also make sure the wind can't catch the shingles at the eaves, which can cause significant damage.
"We'll put one pine board on the end of the shingles that we'll remove when we get it delivered." He adds that while some builders use a small crown nailer through the top of the shingle, his company doesn't because the look is unsightly.
'Uncompromising' Checklist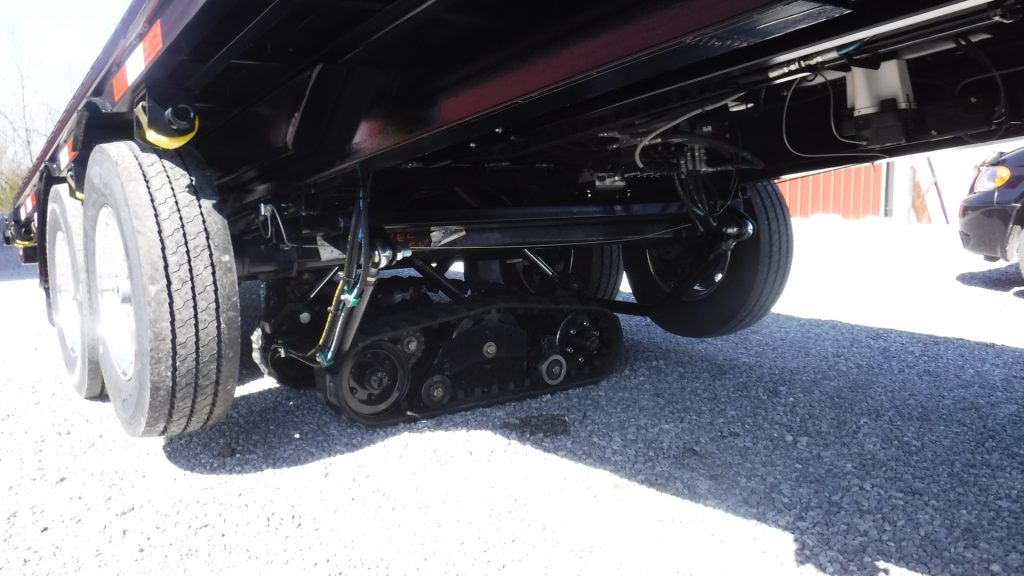 Wipf uses an inspection checklist to see if any of the sheds have been compromised. "When we get to our delivery, we do a walkaround and inspect for damage including broken windows from rocks, siding damage, oversized load flags lost, and we make sure that our straps are all good."
He recommends completing these thorough checks upon arrival at the delivery site. Wipf says damage isn't common, but if you see any you need to assure the customer you will take care of it and make it right.
Trusting Your Trailer
Wipf recommends using a trailer with an air ride-equipped system, popular in semi-trucks, that cushions the ride and protects the cargo. The air-ride consists of a rubber airbag that pressurizes and creates a smoother ride, protecting sheds or other items on the trailer. The system absorbs the jostles and sudden shifts that can compromise loads.
Custom-built trailers made for shed deliveries include automatic wheels underneath for tight positioning. "These are a lot better for the buildings; there's a lot less damage," Wipf explains. "We do have these, but many don't. For us, it's very important."
Northland uses Myers Trailers, a manufacturer of custom trailers. Built with an air-ride-equipped system, the trailers provide superior shock absorption so a shed can arrive intact.
Roger King is the owner of Myers (Welding) Shed Trailers. He recommends builders only use trailers with features built in to assure safe shed transport. Some of the Myers trailer features include upgraded traction that aids in keeping the load under control in adverse road or delivery site conditions. "These have side-shift wheels and a track system that's patented," King remarks. "It's a rubber track that gets more traction than [regular] sideway wheels. It's much better in the mud."
Additionally, trailer height can be a factor. "Many trailers are too tall and don't 'ride' well," King cautions. He suggests haulers with a torsion axle that allows the trailers to sit on a lower profile. This promotes increased shock absorption and provides a more stable ride for the shed. King proposes that companies use trailers with a sliding ratchet system that allows several maneuverable straps to secure the shed.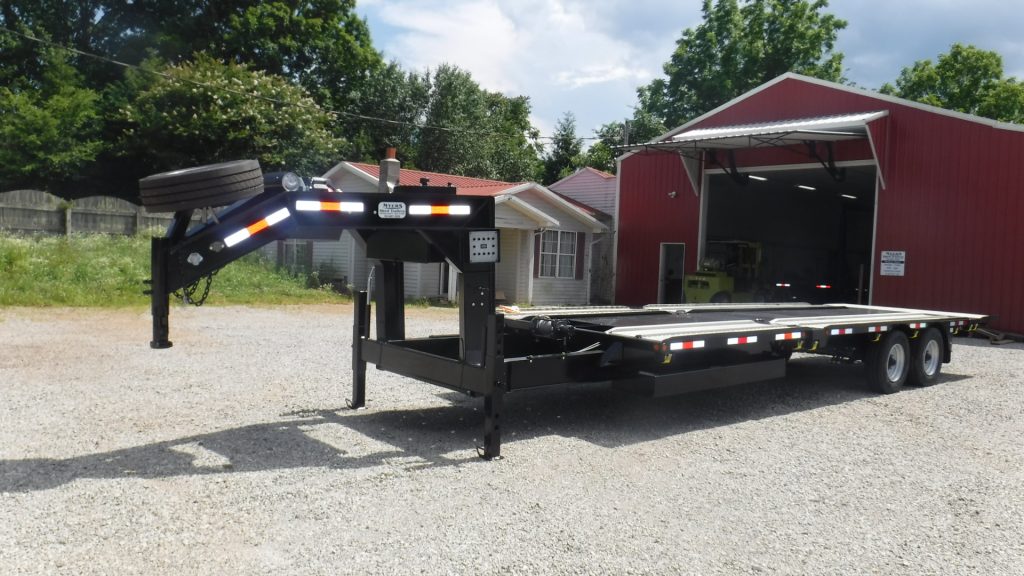 Conclusion
Getting a shed to its location safely is just as important as how you construct it. Take precautions to ensure the structures stay intact and remain in new condition. Following the proper guidelines will allow you to protect the owner's investment and give you the satisfaction of a job well done. GSCB
myers-shed-trailers.business.site/