Shield Wall Media, producer of the Garage, Shed & Carport Builder Show, has released the educational schedule for the 2021 event, which will be held Nov. 4-5 in South Bend, Indiana.
Taking place at the Century Center, all educational programming is included with general admission, which is $50 at the door. (If attendees preregister before Oct. 29, admission is free.)
Including sessions on general business building as well as material, components, and processes, the educational schedule is shown below: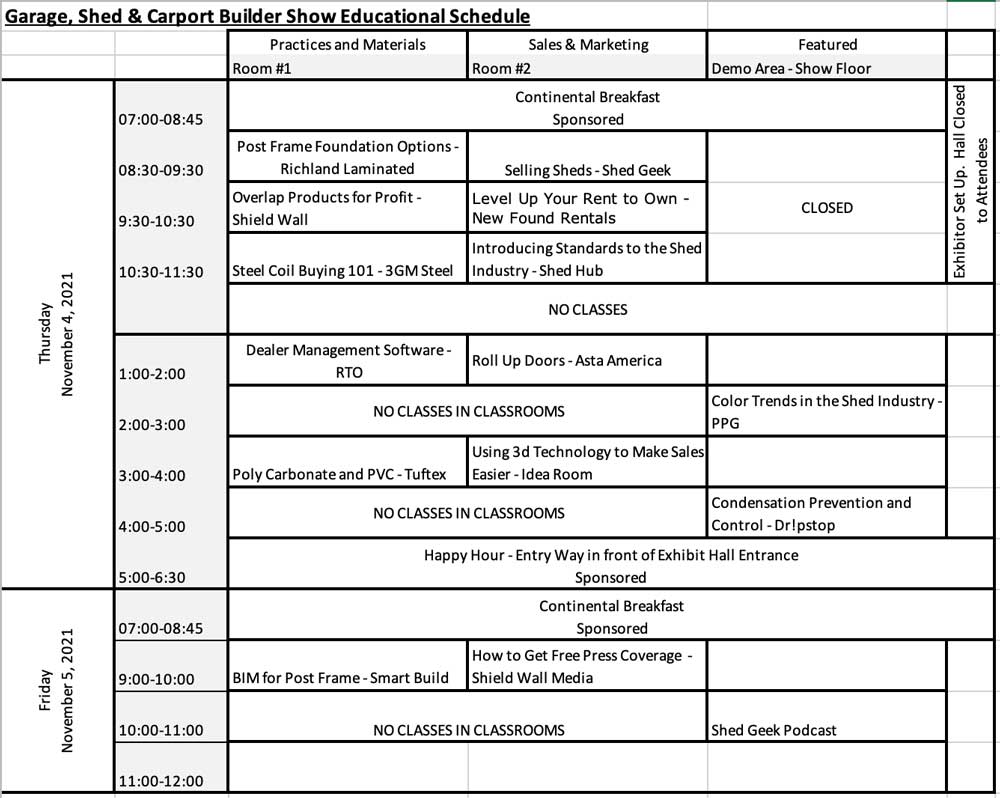 Inquiries can be directed to show producer Gary Reichert at 715.252.6360 or gary@shieldwallmedia.com.
---